Nursing degree apprenticeship start targets will be missed without urgent reform to how the apprenticeship levy can be spent, MPs have been warned.
There has been an extremely slow take-up so far, with only 30 starts up to the end of January this year, the Commons education committee was told in a specially convened hearing.

"Without the flexibility in the levy, to be blunt, we are not going to get there," said Danny Mortimer, the chief executive of NHS Employers, referring to Public Health England's desire to get 2,400 people enrolled on the programme. 
Overall, PHE wants "17,000 nursing associates having completed additional training" via degree apprenticeships "to become registered nurses".
NHS Employers represents employers in the health service, and told the education committee through written submission in March that the NHS needs longer than the standard two years to use up the £200 million apprenticeship levy payments it is shelling out annually.
"A particular frustration among my members is that we see an inflexibility with the apprenticeship levy as a matter of policy which means that it is a very expensive way of training a nurse," Mr Mortimer added today.
"The current policy and the Department for Education do not at present accept the difference between a nursing degree apprenticeship and other degree apprenticeships.
"They will not allow the flexibility in terms of the release of time for the students to train properly and meet the standards set by the Nursing and Midwifery Council.
"They will not allow us to fund the time to put in place the additional on the job supervision and mentoring and practice development that students need, and they will not extend the timescale for us to be able to access the levy to spend it on nursing degree apprenticeships."
He said that nursing degree apprenticeships generate an additional £35,000 or £40,000 of cost per student every year for training every year over their four year duration.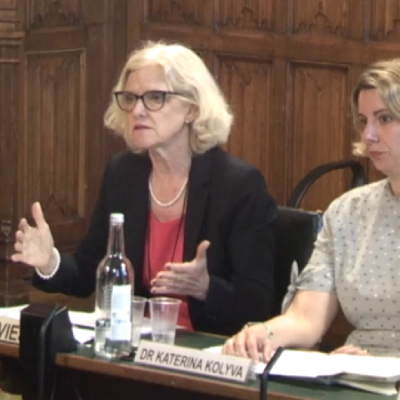 Much of that cost comes from the cost of paying the wages of the supervisor or mentor overseeing the work on wards of apprentices.
"We have just disclosed this week that the provider section of the NHS was £900 million overspent last year, so that £140,000 to £150,000 per student over four years isn't readily available other than through the levy."
Janet Davies, the chief executive of the Royal College of Nurses, was also outspoken this morning.
"There are some real challenges around ensuring that we have a proper learning environment where students can be students and also patients are kept safe," she told MPs. "The number one challenge is probably cost. To be a true apprentice, you need consistent supervision. Within an apprenticeship you have the cost of the salary and that cost of the supervisor."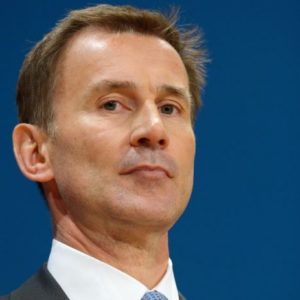 Nursing degree apprenticeships were announced by health secretary Jeremy Hunt in November 2016, involving new nursing associate and full, registered nurse apprenticeships, lasting two and four years respectively.
A nursing associate role was also introduced, with people who complete nursing associate apprenticeships able to count it as training towards a nursing degree.
Nursing associates work alongside healthcare support workers to deliver care, in order to free existing nurses up to focus on clinical duties.
However, there had been only 20 starts on the registered nursing standard and 10 for nursing associates by the end of January.
A Department for Education spokesperson said:  "The government is committed to increasing the number of nursing apprenticeships – we fund up to £27,000 per nursing apprentice. We have also created a new programme for nursing associate apprentices to broaden the routes into the profession.
"Quality remains at the heart of our reforms to apprenticeships – the apprenticeship levy is an important part of that, creating sustainable investment in skills training."
She added the department is  working closely with employers and Health Education England to make sure the NHS is "fully supported" to recruit apprentices, both in nursing and "a range of other occupations".