The UK is to take its first steps towards hosting the international WorldSkills competition by gauging interest from the sector.
WorldSkills UK chief executive Neil Bentley-Gockmann announced his organisation is "interested in exploring" a bid to host the competition in an interview with FE Week today.
However, they cannot do it alone: Bentley-Gockmann said they "need to hear from our partners whether there is broad support to consider doing it".
"Because a significant investment would be needed to host WorldSkills, so we need to start having conversations with partners and that's why I'm saying this now at the beginning of the new decade."
The UK last hosted the WorldSkills tournament, which brings young people from all around the world to compete in skills-based competitions, in London in 2011.
The most recent occasion was last year in Kazan, Russia; where the UK won a haul of two gold medals, one silver medal, and one bronze.
While European countries will test their skills against one another at EuroSkills in Austria this year, the next global tournament will be held in Shanghai in 2021 and Lyon in 2023.
"It has been a decade since it was last in the UK so we're certainly interested in exploring, with our partners, the feasibility of hosting," Bentley-Gockmann said.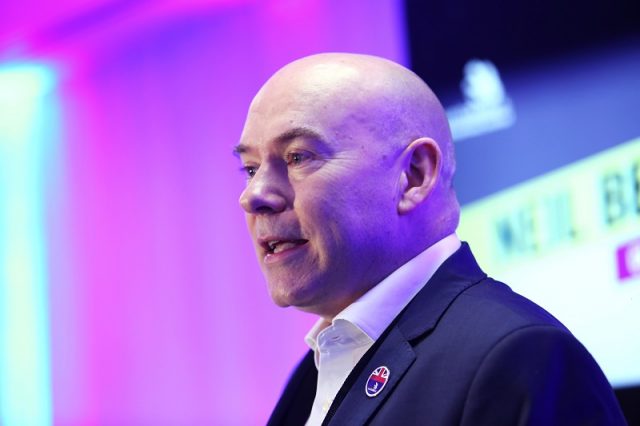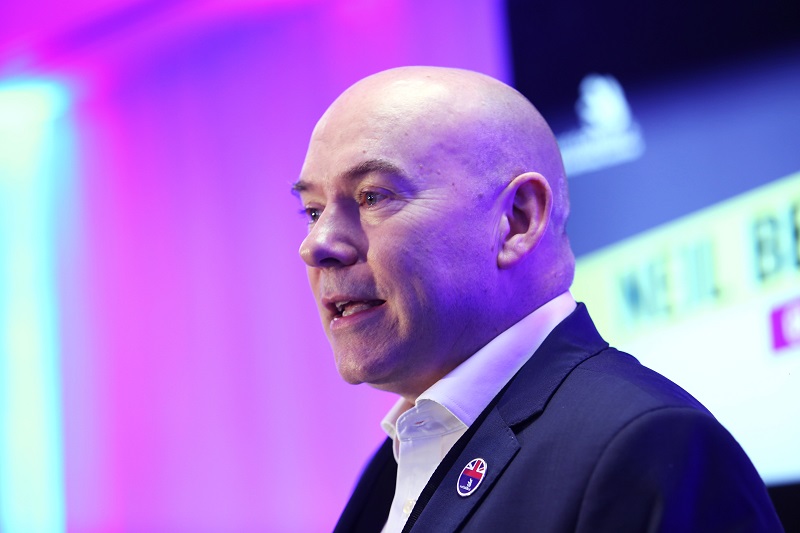 Ahead of Chancellor Sajid Javid's Budget in March, when it is expected he will announce more about investing in skills, Bentley-Gockmann said he is "asking the question of our partners 'is it something that we should be looking to do?'"
"It is actually a means to a bigger end: helping drive excellence into the UK's skills sector and helping meet the ambition of governments across the UK to have a world class skills system.
"Given the focus on FE and skills, given the economic need to drive up standards in technical education, economically and in terms of our productivity challenge, should we be thinking about hosting WorldSkills as we're galvanising activity and bringing people together on that agenda."
If there is enough interest, he said the UK would perhaps look at the 2027, 2029 or 2031 competition, but could not say which year  the UK would bid for, or what city it would be held in.
Bentley-Gockmann explained the next step in the bidding process would be a feasibility study, which would look at the return the country would get on its investment in the competition and how it aligns with their public policy and skills policy objectives.
Someone with an intimate knowledge of putting on these competitions is former WorldSkills International president Simon Bartley, who was instrumental in running London 2011.
He said the UK would have to announce what city and what year they want to hold a competition in at least five years before they put a bid in for that tournament and that the WorldSkills member states usually decide the venue four years before the competition.
But he thinks it would be "brilliant" if the UK got to host and other WorldSkills member states would welcome coming back to the UK.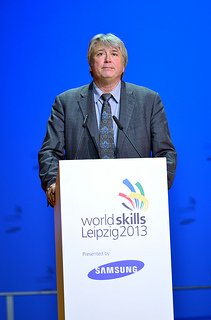 The UK may face stiff competition from the likes of South Africa and India – the two big countries which are yet to host a tournament – as well as Japan, which lost out to France for 2023.
Bartley said: "The government would really have to step up to the plate in regards to keeping their word about the importance of technical education in a way a British government has not really done since five or six years before we hosted London.
"The event has changed a lot and while I don't think a country needs to spend as much money as Russia has done or China will do, there is still a pretty hefty financial commitment for the host country to have."
Bartley said: "It's very difficult to determine how much it's going to cost" – some countries can hire competition venues for free, while others will not be able to, for example.
"WorldSkills is not so hung up now about how much a competition's going to cost. It's much more interested in knowing the things that are absolute key requirements for its success are in place: whether that's government money or sponsorship money."