The first thing many people entering the FE and skills sector notice is the number of acronyms.
Telling your EFA (Education Funding Agency) from your ETF (Education and Training Foundation) can be daunting, but new Junior Shadow Education Minister Yvonne Fovargue, who has previously served time shadowing defence, isn't fazed.
"You can't beat the strange world of defence for acronyms — it's completely impenetrable," she tells me as we walk through the maze of buildings to her office in the heart of the houses of Parliament.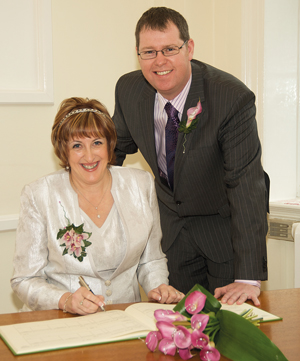 In some ways, she reflects, "it probably more difficult to have a portfolio in opposition because you don't have civil servants to ask for information — it's about you and your knowledge and opinions".
"And when you change jobs it is a quick learning curve, reading up on everything," she says.
The 58-year-old MP for Makerfield, in Lancashire, took up the job of shadowing Skills Minister Nick Boles on 16 to 18 education and training, among other responsibilities, in October.
Her predecessor, Rushanara Ali, MP for Bethnal Green and Bow, resigned the shadow role after refusing to support her party's stance on military action against Islamic State (Isis) in Iraq.
But changing jobs is a relatively new experience for Fovargue, who worked for the Citizen's Advice Bureau (CAB) for 23 years before entering politics.
She was elected to Parliament for the first time in 2010 and has since spent time in the Labour Whip's office and as a Junior Shadow Transport Minister — yet she doesn't see herself as a career politician.
"I don't think I'd been to London more than five times before I was elected," she says.
"But I suppose the party needs a mix of both — people who have that rigour in the political and policy background and people like myself, with real life experience as well."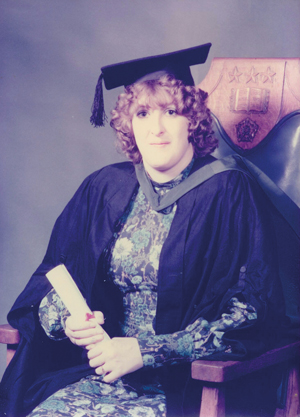 Initially she had wanted to be a teacher —inspired by mother Irene.
"It was because of my mum that I went to university, really," says Fovargue.
"Because my dad, Ken, was a lot more traditional and very practically minded — you know, 'you're a woman, you'll probably get married so what's the point?'
"But my mum insisted it was the right thing to do. And they struggled and they did send me to university."
After studying English at Leeds University, Fovargue signed herself up to a PGCE but her teacher practice in a comprehensive in a deprived area of Manchester gave her second thoughts.
"I discovered that actually, at the age of 21, having gone straight from school to university I didn't have a lot I could offer the pupils. Academically, yes, but in terms of experience of life, it just wasn't there."
Instead, she went to work for the Manchester housing department, managing a housing estate in Moss Side.
"I loved it," she said. "I discovered I could relate to a wide range of people and I helped form the first ever tenants' group in Manchester and that's where the interest in getting people their rights came from I think."
I looked around and I thought it wasn't fair that life chances were so different in different places
Fovargue developed the interest, she says, by joining the Labour Party — a process she took very seriously.
"Working in Moss Side and then going back home to Sale, I looked around and I thought it wasn't fair that life chances were so different in different places," she explains.
"So I looked around, I interviewed the Liberal Democrats and the Labour Party local councillors, asking: 'What are your policies, how are you promoting fairness?'"
In 1984, daughter Vicky was born and Fovargue took up voluntary work for the CAB, but she had to find paid work when she and her husband split up just 18 months later.
"I realised I wanted to stay at CAB and I was lucky enough to get the job as manager at Newton-le-Willows CAB, which then four years later merged with St Helens and I took over as chief executive of the borough," she says.
She certainly learned a thing or two about pushing for funding in her time there, taking the office from two part-time staff and a £9,500 budget, to 29 paid staff, a host of trained volunteers and a budget "£70 short of a million".
As a single parent with a small child, it was says Fovargue, "a balancing act".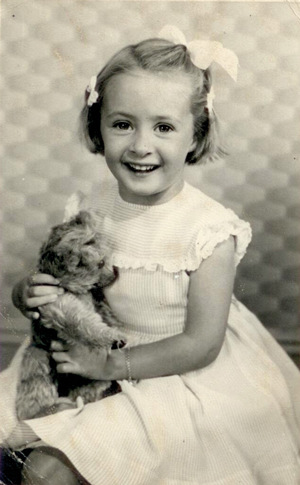 "The job was 30 miles away from home and there are still things I remember like the time she [Vicky] cut off the tops of her fingers in the toilet door at school, and I couldn't get home in time to take her to hospital," she says.
"Fortunately she doesn't seem to hold it against me — she's grown up very balanced."
But Fovargue still found some time for politics.
"I remember delivering leaflets in the pram — they're very handy for putting leaflets underneath," she says.
In the late 1990s Fovargue met husband Paul, who was a councillor on Warrington Council, and in 2004 he persuaded her to also stand for the council. The move to Parliament, she says was "the next logical step".
"With CAB we did quite a lot of policy work, trying to prevent problems by writing to the government and saying this policy isn't working," she says.
"In my career I've always dealt with people and their problems — for me the best policy and the best comes from talking to the people on the ground."
Although she's still finding her feet in the education role, she says: "I think my experience dealing with young people, training volunteers who've come from universities and school is helping me to settle in — I'm enjoying meeting young people again and getting to grips with the sector.
"I think education isn't just about academic achievement, it's about giving people the resilience so that they know how to deal with problems they will inevitably face — nobody's life runs completely smoothly, and it's giving them the character to deal with those problems, and if they can't deal with them themselves having the ability to ask without feeling ashamed and knowing where to go."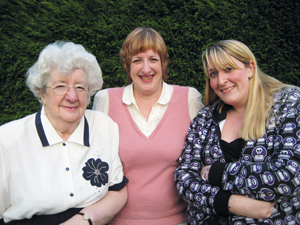 And knowing where to go in the form of careers guidance is an issue in which Fovargue, having passed the 11-plus, has depressingly familiar experience.
"It was basically if you're bright you go to university, slightly less bright teacher training college and if you were even less bright you got a job," she says.
And she describes the system of today as "failing," with her view of the Careers Company announced by Education Secretary Nicky Morgan last month being that "the devil will be in the detail".
"One of the things that concerns me is it's all very well having upfront funding now, but there are issues about getting employers to fund it in the future," she says.
Meanwhile, having one of the most unpredictable elections in modern times on the horizon is, as she puts it, "unfortunate for life planning".
But what role would she like to be waking up to on May 8?
"Hopefully carrying on with the education role in a Labour Government," she says, without missing a beat.
It's a personal thing
What is your favourite book, and why?
I read a lot. I like a lot of crime novels, particularly by Jeffery Deaver and Reginald Hill. I think what I like is probably the total relaxation away from work, something completely different
What do you do to switch off from work?
I read and watch DVD box sets — we've worked our way through the West Wing and I'm watching Scandal at the moment
What's your pet hate?
Intolerance. Having worked at CAB for a long time I don't like people who are very judgemental. I always think there but for circumstances — the grace of God, whatever you'd call it — go I
If you could invite anyone to a dinner party, living or dead, who would it be?
Oscar Wilde, Tony Benn and Tony Blair
What did you want to be when you grew up?
An English teacher