The Education and Training Foundation (ETF) has unveiled the timetable for a "multi-stage" consultation on how maths and English Functional Skills qualifications should be reformed.
A spokesperson told FE Week today that it will be running "many different activities until late June" geared towards collecting views on how the qualifications should be reformed by 2018.
The first consultation set to launch in the coming days and close on April 7 will, he said, focus on "employers and technical experts".
A second consultation with providers and other sector experts will then run from mid-May until late June.
The spokesperson said that employers will be invited to submit further views through an additional online survey, although no launch date has been announced for this yet.
"This is a multi-stage process and there are many opportunities to get involved," he added.
It comes after FE Week revealed on December 1 that the ETF had appointed Yorkshire-based Pye Tait Consulting, in partnership with the National Institute of Adult Continuing Education (Niace), to lead the consultation on its behalf, following a public procurement process.
The government had previously asked ETF to carry out a comprehensive review of English and maths Functional Skills, as reported in FE Week in July, that will lead to new qualifications being launched in 2018.
David Russell, ETF chief executive, said today (January 14) that his organisation was "delighted to be leading this important piece of work".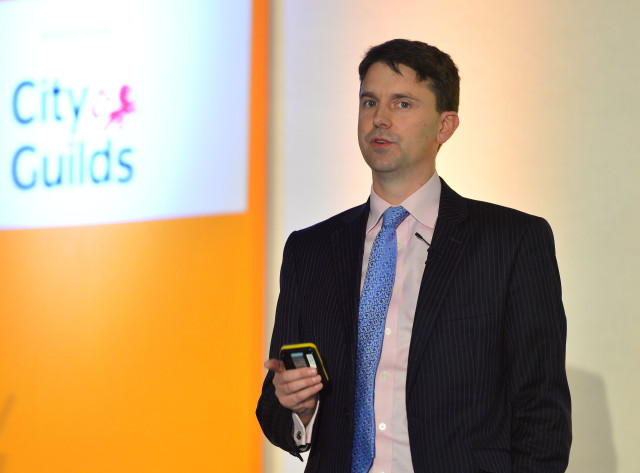 "Many employers have concerns about the standards of maths and English of prospective employees. However, of those employers that have first-hand experience of Functional Skills, 87 per cent found them to be a useful qualification," he added.
Mr Russell said that while "GCSE is the principal qualification in England for maths and English, and will remain so", many younger and older adults "who have struggled with these subjects at school, benefit from being taught Functional Skills because they see clearly how they will benefit them in life and work".
"We are seeking the views of teachers and trainers, employers and their representatives to ensure that our proposals to Ministers are as widely and soundly based as possible," he added.
"The aim is then to help learners achieve a recognised qualification that provides them with the skills they need to support them in gaining employment and with everyday life."
An ETF spokesperson added that it intended to present a report to Ministers by the end of August, with a view to the reformed qualifications being ready to teach by September 2018.
Skills Minister Nick Boles said: "Functional Skills qualifications are designed to deliver the level of English and maths skills employers are looking for, helping people into work and to get on in life. I welcome the ETF's consultation as the first phase of a reform programme which will provide more rigorous and respected Functional Skills qualifications, and I urge employers of all sizes to get involved."
The ETF published a review in March 2015, called 'Making maths and English work for all', which found that Functional Skills were Functional Skills were "not broken, but could be improved".
The review, launched in January and led by former Jersey principal Professor Ed Sallis, was tasked with examining the perception and value of non-GCSE English and maths qualifications among employers.
It focussed on Functional Skills, despite a number of other alternatives to GCSEs, because they "have been designed to meet the needs of employers."
It looked to the future, stating that "there are steps government and others can take to accelerate the rise in employer recognition and further improve the relevance, rigour and value of these [Functional Skills] qualifications."
Miranda Pye, Pye Tait director: "Last year's consultation showed us that 87 per cent of employers who know Functional Skills value them. This time we need employers to tell us precisely what maths and English skills they need, so that the reform programme can deliver maths and English of genuine value to the individual and the economy."
Visit www.etfoundation.co.uk/functionalskillsreform or www.pyetait.com/fsreform to find out more about the consultation.