A four-way college link-up is one of three new major merger plans to have been unveiled— as eight partnerships involving 18 colleges were finalised today.
The multiple merger, resulting from the Cheshire and Warrington area review, involves Mid Cheshire College, West Cheshire College, South Cheshire College and Warrington Collegiate.
All the colleges involved confirmed today that they plan to join forces and FE Commissioner Sir David Collins, who chaired the area review, said: "The [resulting] merged college can, through its collective strengths, ensure consistency of quality as well as sustainability and resilience against the challenges faced by all colleges."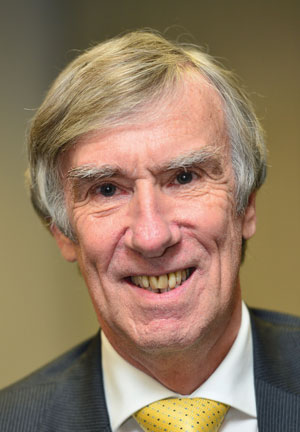 This comes after former Mid-Cheshire College principal Richard Hollywood stepped down in early June as the institution's Ofsted rating tumbled from outstanding to inadequate – days after the departure of both the principal and vice principal of West Cheshire College.
Amersham and Wycombe College has also announced plans to join forces with nearby Aylesbury College. Both were part of the Thames Valley area review.
Amersham and Wycombe saw its Ofsted rating drop to inadequate in July, with grave concerns raised over its leaderships and governance.
Edward Weiss, who was appointed chair at the college after previous chair Jenese Joseph stepped down in June, said: "We all recognise the advantages of having one FE college in Buckinghamshire and we will be working towards it very positively."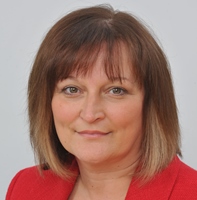 Karen Mitchell, principal of Aylesbury College, said the merger would "create a larger, more capable and resilient organisation".
South Staffordshire College and Walsall College also confirmed they are in talks about a possible merger, despite being involved with separate area reviews — Stoke-on-Trent and Staffordshire, and the Black Country.
Meanwhile, Hackney Community College and Tower Hamlets College have today joined forces, although both will keep their own names.
Former Tower Hamlets principal Gerry McDonald is now group principal and chief executive, with Lois Fowler principal at Hackney and Alison Arnaud in charge at Tower Hamlets.
City and Islington College and Westminster Kingsway College also formally merged today, with the interim name WKCIC Group.
Former Westminster Kingsway principal Andy Wilson is now chief executive of the WKCIC, with Kim Caplin principal at Westminster Kingsway, and Anna Douglas as principal at City and Islington.
Bexley College and Greenwich Community College have formally merged with Bromley College to create London South East Colleges, and will be led by Sam Parrett OBE.
South Worcestershire College also confirmed it is now part of the Warwickshire College Group – but as two individual colleges, Evesham College and Malvern Hills College.
South Leicestershire College and North Warwickshire and Hinckley College have also completed their merger today, having been in federation since 2013.
Shrewsbury College joined forces with Shrewsbury SFC, with Lyn Surgeon taking up the role of interim principal and chief executive of the newly-merged college.
And Barrow SFC has linked up with Furness College, with Andrew Wren at the helm.
Meanwhile a merger planned for today between Bournville College and South and City College has been delayed.
The two colleges will instead form a federation, with South and City principal Mike  Hopkins in charge of both, until the merger completes – which is expected to be in early 2017, a spokesperson for Bournville College said.
A merger between New College Nottingham and Central College Nottingham was also due to complete today, as previously reported by FE Week, but a spokesperson for Central College Nottingham told FE Week it had been delayed.