A third of employers who will have to pay the new apprenticeship levy from April are not even aware it exists, a worrying new survey report has shown.
City & Guilds has today published the results of a poll with 500 senior decision makers on their knowledge of the imminent apprenticeship reforms, carried out last November and December, but alarmingly the responses indicated that 33 per cent of those who will have to pay the new charge knew nothing about it.
And out of those that were aware of the levy, only a third felt "fully informed" about how the resulting employer-led system will work.
FE Week has in recent days also spoken now to the Confederation of British Industry, Federation of Small Businesses , and Institute of Directors, who all expressed grave misgivings about inadequate government communication with employers.
Neil Carberry, CBI director for people and skills policy, said: "Many CBI members have expressed serious concern about the lack of information they have received from the government about the implementation of the Apprenticeship Levy.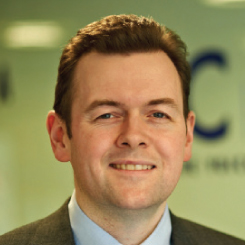 "Since the levy was announced in July 2015, it's taken the government 18 months of 21 available to design and prepare the policy, giving firms a very short window to understand and deliver the new changes.
"Even at this late stage, businesses are still waiting for clarity on crucial details, including the Digital Apprenticeship Service and apprenticeship standards."
The skills lead at the CBI, which has raised repeated concern about the levy, said it is now "more urgent than ever" that the government "clearly communicates how businesses execute the new scheme and treat the first two years as a transition period to deliver a genuinely employer-led system".
The Federation of Small Businesses also warned of a "lack of awareness among our members where the levy is concerned".
The Institute of Directors added that confusion among employers over how the new system will work is "a worry" and it is "vital" the government uses the short time it has left to better explain how it will operate before the launch in April.
Seamus Nevin, head of employment and skills policy at the Institute of Directors, told FE Week: "Unfortunately, the manner in which the system has been designed and implemented has left many employers struggling to understand how it will work and what they have to do."
The City & Guilds survey, which was carried out between November 18 and December 5 last year, also found that only 31 per cent of the business leaders intend to increase the number of apprentices that they recruit because of the levy, despite this being part of the government's campaign to ensure 3 million apprenticeship starts by 2020.
Additionally, a number of employers will be cutting their overall current training budget to pay the apprenticeship levy, with 15 per cent of respondents cutting other recruitment schemes to pay for it.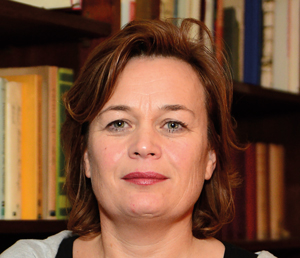 Kirstie Donnelly, managing director of City & Guilds, said: "The lack of awareness about the new apprenticeship system among our respondents is a cause for concern and shows that we still have a hill to climb in convincing people about the benefits apprentices can bring to business.
"With just two months to go until the levy begins, it's vital that everyone in the skills sector and government gets out there and communicates with these less enlightened businesses to help them see the huge potential benefits apprenticeships can bring."
A Department for Education spokesperson said: "Employers are at the heart of our apprenticeship reforms and have been working with us since 2013 to create the apprenticeship standards and ensure they are high quality and deliver the skills that they need.
"We have also published a detailed levy guide for employers and an online calculator that enables them to understand how much levy they will pay and how they could use their digital funds to pay for training in future."
The levy, first announced by the government in July, is set at 0.5 per cent of an employer's paybill.
As outlined in the new guidance, all employers will receive a £15,000 allowance to offset against the levy. This means only businesses with a paybill of more than £3m will pay.
The money raised will be ring-fenced, so it can only be spent on training apprentices and all levy-paying companies will receive a 10 per cent top up on monthly levy contributions.