Theresa May hasn't been Prime Minister for very long, so we can't expect her to know the detail of every policy area.
But if you're going to stand up at Prime Minister's Questions and talk about cuts to apprenticeships funding, getting the facts right would be a good plan.
So when the Prime Minister says she "simply [doesn't] recognise" there are many apprenticeships facing cuts of between 30 and 50%, she simply isn't paying attention.
The Prime Minister […] simply isn't paying attention
If someone in No 10 had been listening to my colleague Gordon Marsden, or read the letter signed by 55 Labour MPs, which raised the issue of cuts to apprenticeships funding, the Prime Minister would have been able to give a better answer on Wednesday.
The truth is that many apprenticeships are facing huge cuts as a result of this government's funding reforms. These cuts will disproportionately hit students from disadvantaged backgrounds, and will be particularly bad in areas where we need to develop skills the most.
When the government has no industrial strategy, and when there is a huge need for a radical programme of housebuilding, delivering cuts of up to 50% for apprenticeships in construction is an abject failure.
Writing in these pages, Robert Halfon said that his focus would be to "boost social mobility, economic productivity, and our country's skills base."
These are laudable goals, which MPs of all parties share. But we need more than fine words.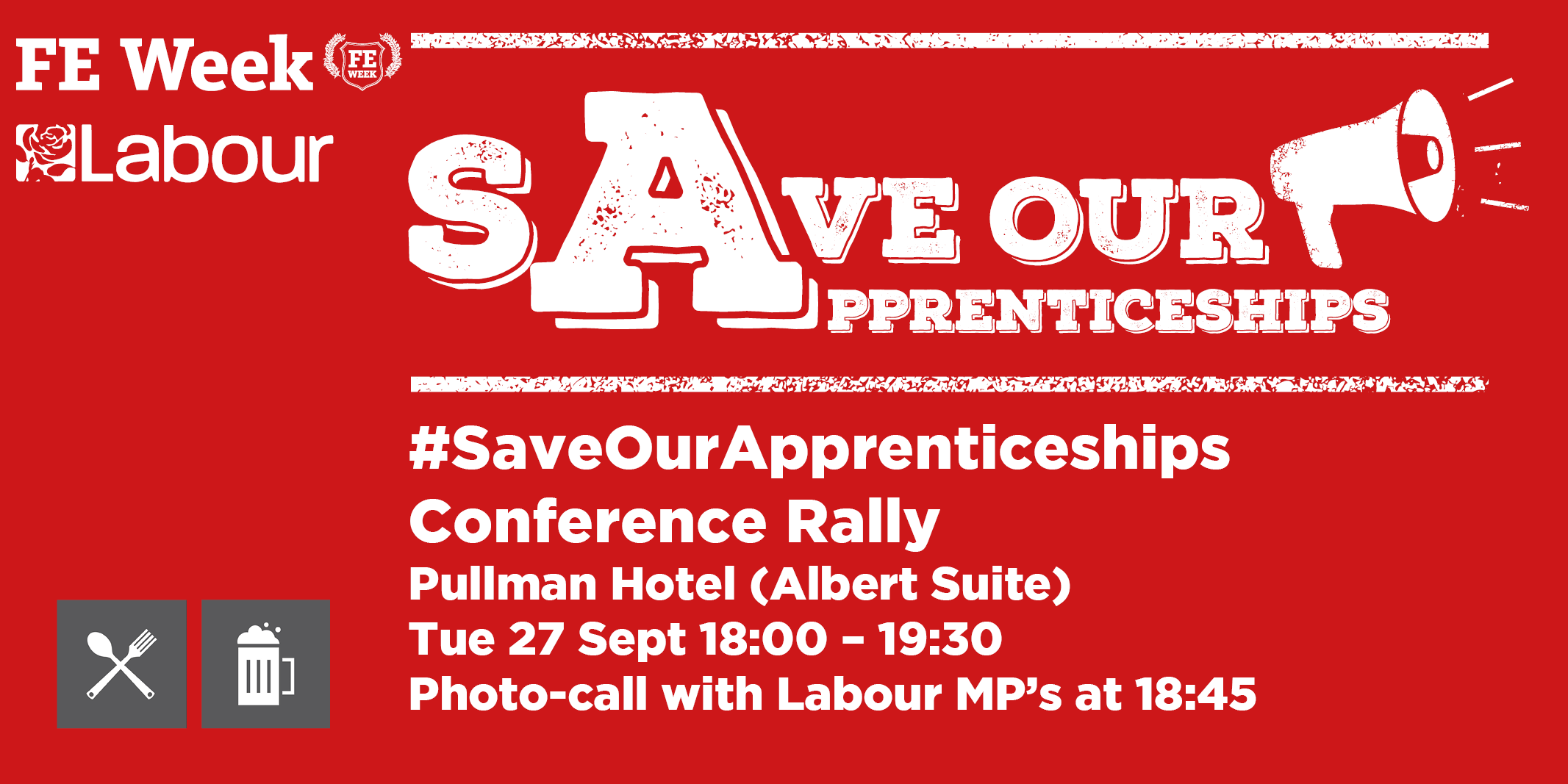 The government's headline pledge to deliver three million apprenticeship starts has turned this into a numbers game. With 96% of apprenticeship starts at Levels 2 and 3, there is a real concern that students are not being offered any progression to opportunities for higher level and degree level apprenticeships.
And with a worrying fall in apprenticeship completions, down from 76.4% in 2010/11 to 68.9% in 2013/14, the number of people who start apprenticeships does not tell the whole story.
Unless students are fully completing their apprenticeships, they will not be getting the skills they need to begin working life and to fully meet all their aspirations.
The Office for National Statistics has shown that the economies of Germany, France, and the USA are each around a third more productive than the UK economy.
We cannot hope to close that widening productivity gap unless we work more closely with businesses especially those working in high-tech sectors.
For too long, apprenticeships have been seen as a second-class, second-best option
We need to incentivise large businesses, and those in high-tech sectors, to train additional apprentices, and place them within both their own supply chain and with other SMEs in the local area. This will help more young people develop the skills they need, and provide support for SMEs to grow and develop. This will support both students and businesses, and help deliver the skills and economic growth that Britain needs.
It is only by working closely with all our partners, in business, and throughout the education sector that we can deliver the skills policy that our country needs.
We want to see a new approach to apprenticeships. For too long, they have been seen as a second-class, second-best option.
We need to change this attitude and work hard to raise public perceptions of their value.
Britain faces a massive skills shortage. We can only fill that gap, if we change our thinking and change our approach on apprenticeships.
As a country, we should be lauding the apprentice electricians, joiners, engineers, plumbers and business administrators of the future. Post Brexit, they will be absolutely essential to how Britain makes its way in the world.
As Shadow Secretary of State for Education, I will be working with my colleagues right across the House to build a coherent, cross-cutting approach to deliver high-quality apprenticeships for our country, which will equip our young people with the skills they need for the 21st century.
Angela Rayner is Shadow Secretary of State for Education, Women and Equalities