Strictly Come Dancing stars and the apprenticeships minister will be among more than 90,000 people heading to NEC Birmingham for the fifth annual Skills Show next week.
Visitors will be taking part in over 50 hands-on activities, taking careers advice, and watching the country's most talented apprentices and learners compete in finals of the national skills competitions, from November 17 to 19.
Employers including Jaguar Land Rover, NHS Careers, IBM and the BBC will be there throughout offering careers advice.
The BBC stand will feature professional dancers from this year's Strictly Come Dancing, who will talk to young visitors about how they made it to the big time, and will perform on the main stage before lunchtime on Thursday.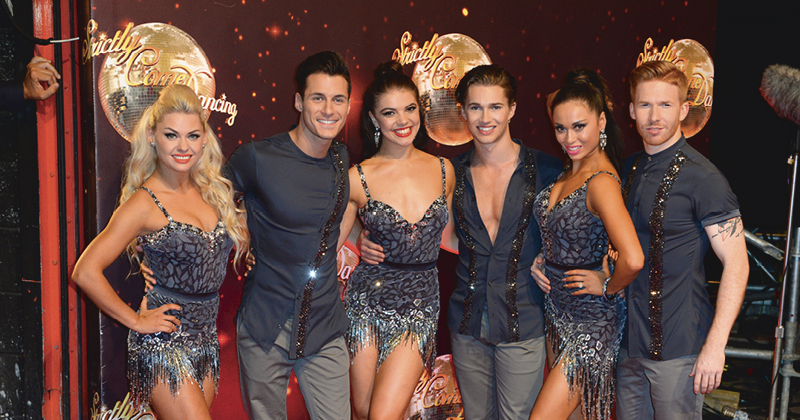 This year's Skills Show will also for the first time offer "accelerated learning" – a continuing professional development offer for colleges to learn how competition activities can be used in their curriculum.
Neil Bentley, chief executive of WorldSkills UK – the organisation that runs the Skills Show – explained: "There will be three 45-minute taster sessions available throughout the show to demonstrate how competition activity can be used both to increase or improve teaching practice and to raise standards through teaching and learning."
Visitors can also take advantage of the show's new "sign-up Saturday", where people can sign up to college courses, training, apprenticeships and even apply for live job vacancies.
Also new to 2016 will be the Skills Show "pre-show". Young people have been encouraged to take part in a Careers Cloud before attending the show – a test where visitors answer questions and it comes up with their "perfect career choice".
Mr Bentley said: "It is all about getting visitors prepared and thinking about what specific events they want to take part in and see during their time at the Skills Show."
The finals of the national skills competitions will as ever be at the heart of the show.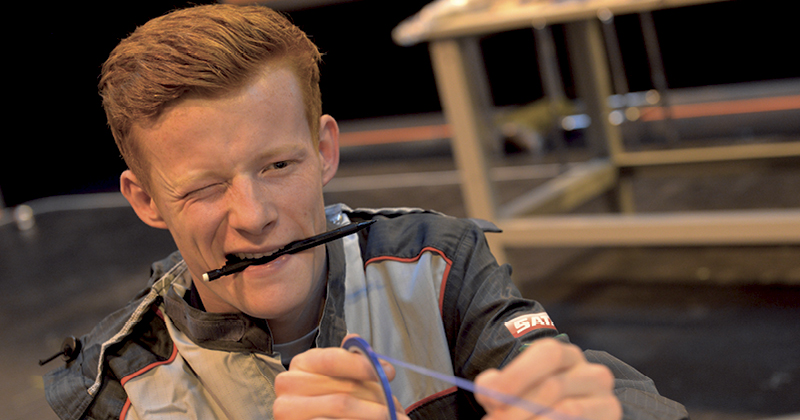 They will run across the three days and will involve 530 apprentices and learners taking part in 61 different skill areas ranging from floristry to forensic science.
Each category will have its own hub, with have-a-gos, spotlight stages, featured exhibitors and careers advice.
Top-scoring competitors will be recognised during a glitzy awards ceremony on the Saturday evening, hoping their efforts get them talent-spotted as a potential competitor at WorldSkills 2019 in Kazan, Russia.
With an estimated 90,000 visitors expected over the three days, competitors will "certainly feel the pressure"
With an estimated 90,000 visitors expected over the three days, Mr Bentley said the competitors will "certainly feel the pressure".
"The audience size is part of the learning from the competition cycle," Mr Bentley told FE Week. "It is not just about being technically excellent, it is about being able to work under pressure, being able to work in a team, in a specific environment where you are observed.
"Those are the key employability skills that will stand any competitor in great stead with any employer."
There are also five inclusive skill competitions for students with physical and learning difficulties.
These will include a total of 33 competitors taking part in carpentry, catering, ICT, health and social care, and media competitions on the Saturday.
Robert Halfon will also attend the show for the first time on Thusday, as part of his new role as the UK's apprenticeships and skills minister.
He might be tempted to have a go at one of the more than 50 hands-on activities available to try, including furniture design, electric installation, car bodywork, nail art,and media make-up among others.
With the NEC Birmingham scaled to the size of 10 football pitches, Mr Bentley recommends visitors "bring some comfortable shoes".