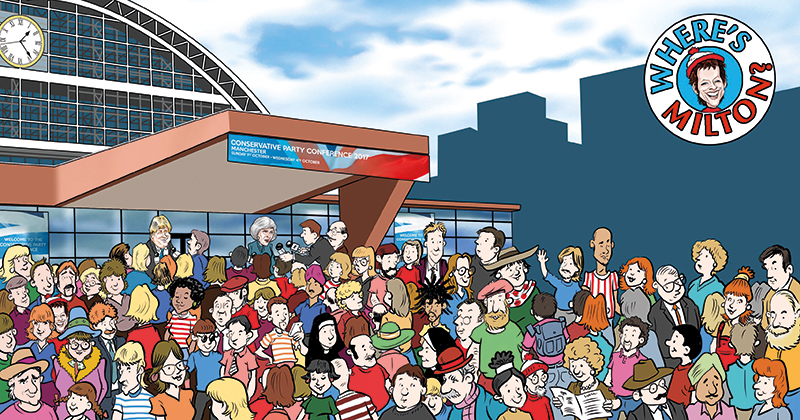 Since June, when Anne Milton took on the brief of skills minister, we've had all our interview requests either ignored or rejected and questions not fully addressed or answered.
In August a series of significant policies descended into chaos, from the special treatment given to Learndirect to the unfairness of the AEB tender. The minister was nowhere to been or heard.
The Financial Times described the AEB tender outcome as creating a "topsy-turvy world where losers end up winners, and where 'winners' end up on the brink of insolvency."
And the chair of the Public Accounts Committee has asked the National Audit Office to investigate the handling of the Learndirect saga.
At a time of major uncertainty and scandal the FE sector needs visible and open leadership.
So if you happen to bump into the minister at the Conservative Party conference or elsewhere, we have 10 questions you might want to ask her on our behalf – I hope you have more luck than me!
Before it was allocated a further £45m for Adult Education Budget funding, when did Learndirect Ltd withdraw its tender and why?
Did the ESFA advise Learndirect Ltd to withdraw its AEB tender in order to allocate it the £45m outside the procurement process?
Why does the DfE refer to the Learndirect Ltd AEB contract as being gradually wound down, when it is permitted to use the additional £45 million to recruit new learners?
Why does the DfE say Learndirect Ltd contracts "will be terminated at the end of July 2018" when there is no Notice of Early Termination nor contract termination of any kind?
How come the DfE says it is protecting the Learndirect Ltd Life in the UK contract, but the Home Office claims always to have "detailed contingency plans which cover a number of possible scenarios, including where a supplier ceases trading"?
How can it be consistent for the DfE to say it is "entirely wrong" to suggest Learndirect Ltd has been given special treatment but it still wants to protect the Life in the UK contract with the Home Office?
When and why did the ESFA change the AEB procurement rules for failed and non-bidding providers, such that the maximum allocation went from £589,148 to 75 percent of the 2016/17 allocation (£45 million for Learndirect)?
The Somerset Skills & Learning AEB tender was successful, but its allocation has fallen from £3.4 million to £111,000. After at least two meetings with four concerned MPs representing constituents in Somerset, has the ESFA subsequently applied any special treatment? 
Why are local authorities and colleges excluded from the AEB tendering process and allowed to keep up to three percent of funding for courses they have not delivered?
Why does the AEB consistently underperform and what will happen to the unspent millions?