It's tough for many of us out there at the moment, but some are starting to plan for life after Covid.
Earlier this week, a group of sector representatives and political leaders expounded their views on the theme "The FE Sector Post-Covid: Supporting individuals to access learning and make progress in their lives," during an FE Week webcast, in partnership with Pearson. (Watch the recording at the end of the article)
Hosted by TV presenter Steph McGovern, the event featured apprenticeships and skills minister Gillian Keegan, Labour's shadow apprenticeships and lifelong learning minister Toby Perkins, Pearson's senior vice president for BTEC and apprenticeships Cindy Rampersaud and Learning and Work Institute chief executive Stephen Evans.
Giving a grassroots view were Barking and Dagenham College principal Yvonne Kelly, WorldSkills UK gold medallist and former BTEC learner Haydn Jakes and BTEC adult learner Feven Zeray.
Here is our run-through of what they had to say to the 1,400-strong online audience: 
Gillian Keegan
Keegan gave the audience an update on the much-anticipated FE white paper, admitting the legislation had been delayed but will be published "very soon". She explained that employers would be "key" to it and that the paper is: "Really going to be looking at all the reforms we need to make sure the system is organic and works very well."
This is after she has spent 30 years "pulling my hair out in many countries about the lack of the skills that you need for a modern workplace".
So what needed to be done was to ensure every education leaver has "the right skills to make sure they have a fabulous career, and the white paper focuses on that".
Toby Perkins
Perkins restated his party's support for apprenticeships, saying, "From the perspective of the front benches, there's a lot of support in theory for apprenticeships and I think that many employers recognise the value of them".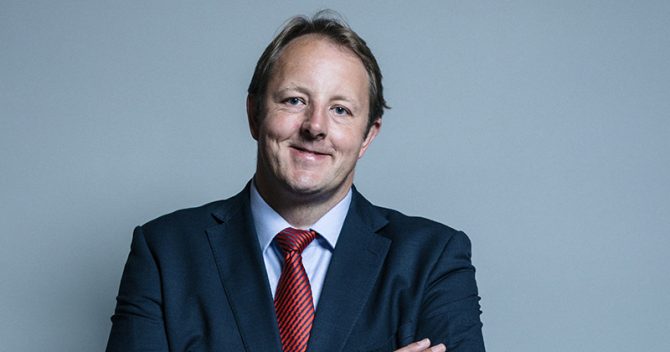 But he said some policies had been delivered "with the best of intentions, but maybe haven't actually delivered in policy terms", citing the apprenticeship levy, where Perkins says a lot has been spent on "managerial" training.
He used his speaking slot to push Labour's new apprentice subsidy policy, which would pay the full wages of 85,000 such learners for the first three months of a course, tapering down to 50 then 25 per cent for the remaining nine months of a year.
Haydn Jakes and Feven Zeray
The BTEC learners told the audience how the qualifications had opened up the world to them.
Jakes, who won a gold medal for aircraft maintenance at the WorldSkills competition in Kazan in 2019, leading to an MBE, said he chose to do a level 3 BTEC in engineering as he knew it was the "best route for me" to get on to an apprenticeship.
Zeray said BTECs were mentioned to her when she came to the UK as she was looking to get into aerospace engineering. She researched her options and found BTEC "was the best option to do for me. And it has proven to be right for me, to be honest."
She has achieved up to BTEC level 3 in electrical engineering, but "didn't even think I would be having the variety of options of sectors. It wasn't just one engineering sector – I could get into construction and the automobile industry, and many types of engineering companies were willing to take me on."
Cindy Rampersaud
Rampersaud felt this discussion was "still really relevant for thinking about and planning ahead for that post-Covid environment", despite the new lockdown and the sector's everyday routine still being dominated by the virus.
She flagged the importance to the discussion of topics such as participation in the "broad church" of FE, and the importance of choice in the sector so learners could opt to take A-levels, applied generals such as BTECs, apprenticeships or technical qualifications like T Levels. "Maintaining that access and choice I think is going to be crucial going forward," Rampersaud said.
Yvonne Kelly
"It's quite difficult here at the minute," admitted the college leader from London, where high Covid-19 cases triggered the mayor Sadiq Khan to declare a major incident last week.
But she said college staff were working "incredibly hard", having learned the lessons from previous lockdowns.
In a borough with "very significant deprivation, where money is very, very difficult", Kelly said, "there is an issue about immediacy, about the speed of response that's needed to ensure that the resources [such as digital devices or WiFi] get where they are needed very quickly to ensure that we don't get that loss of learning".
Stephen Evans
The chief executive of the Learning and Work Institute boldly threw his hat into the discussion of which courses and qualifications to prioritise with: "We need more people to go into higher education. But it needs to be through growing degree apprenticeships and higher technical qualifications."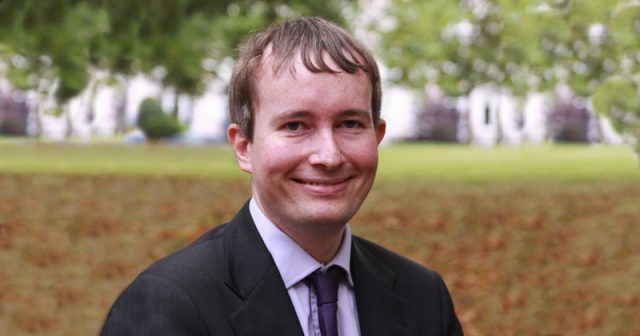 Evans expanded his view to say that as "so many" young people and adults are looking to improve skills "we need loads of different options, because life's complicated".
His issue with the new Lifetime Skills Guarantee, including its offer to a first, full, level 3 course, was that the Department for Education is deciding centrally what courses to offer, which, Evans says, "gives less opportunity to tailor it to what's growing in Manchester, or in Newcastle or in Exeter". Instead, he said, "we need to match the skills we're providing with the job opportunities locally".