The levy was supposed put employers in control – don't shunt them into the back seat just because you don't agree with their choice of apprenticeships, argues Adrian Anderson 
Through the apprenticeship reforms, ministers rightly put the employer in the driving seat – which created the conditions that enabled the government to introduce the apprenticeship levy. 
The deal was that large employers would pay the levy, but in return employers developed apprenticeship standards and could purchase, using their levy payments, the apprenticeship provision their organisations needed. The system was designed to 'encourage' large employers to increase investment in the training and development of their employees – a lack of which had been identified as a major reason for the slow growth in UK productivity.
So far so good. But there's now a problem. Some people want the Institute for Apprenticeships to intervene in the market if employers start purchasing too much of a particular type of apprenticeship – those for existing employees, for example, or degree apprenticeships, which don't focus enough on opportunities for 16- to 19-year-olds.
But the Institute for Apprenticeships should resist the temptation to meddle. Firstly, intervention wasn't the deal: ministers said from the start that employers are in charge – not a government-appointed body. 
The levy wasn't introduced to develop skills that should have been developed through school
Secondly, employers are in the best position to decide where apprenticeships are best used to develop the performance and productivity of their own workforce. Look at where the approach of successive skills organisations has got us: the Education and Skills Funding Agency is the latest in a long line not to leave a sparkling legacy. 
Apprenticeships are England's flagship skills programme – yet approximately 60 per cent of the apprenticeships currently delivered are at level two, with a very limited focus on STEM occupations. Put bluntly, apprenticeship provision currently funded by the ESFA has a negligible relationship to skills gaps and shortages in the UK economy. In future, if we're serious about raising productivity, we need employers to be unhindered to make sure apprenticeships ARE focused on tacking skills gaps and shortages.
Through the Apprenticeship Service, employers will spend funds in those areas where they need to develop the skills and productivity of their staff. If this means there's a substantial take-up of the Chartered Management Degree Apprenticeship for existing employees to address the well documented skills gaps in management and leadership – excellent. If the engineering sector focuses on technician provision at levels four and five because this is where skills shortages are apparent, again, it's good news for the economy. If the NHS focused on skills shortages and prioritised the Registered Nursing Apprenticeship – why would this present a difficulty? And yes, in some sectors employers will want to use apprenticeships to recruit and develop 16- to 19-year-olds – in any number of occupations. Again, what's the problem? 
Keeping employers in the driving seat will maximise the contribution of apprenticeships not just to productivity but also to social mobility. We're already seeing the reforms lead to the development of more work-based routes to technical, managerial and professional occupations for both new and existing employees, young people and older adults.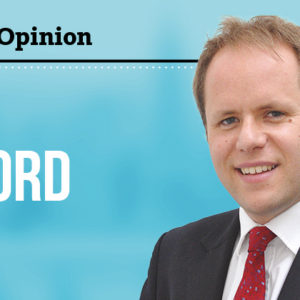 Of course, some will argue that apprenticeships should retain their level two focus and support young people entering the workforce, particularly those who haven't been well served by the school system. But there's a problem with this argument: put bluntly, the levy wasn't introduced and imposed on employers to fund training provision that develops skills many would argue should have been developed through school. Nor was it introduced to fund programmes to tackle youth unemployment. 
There is a fundamental role for apprenticeships for 16- to 19-year-olds, but this role must be determined by employers on the basis of their need to develop their workforce and enhance business productivity. 
Adrian Anderson is chief executive of the University Vocational Awards Council