Around 70 of the country's top skilled young people are this week taking part in a five-day competition that will decide if they make it into the team representing the UK at WorldSkills Abu Dhabi.
The squad of apprentices and learners travelled to Manchester for WorldSkills UK's team selection event, where competitors in 32 different skills are vying for a final place at the global competition, dubbed the 'Olympics of skills'.
Being held across five venues– Stockport College, The Manchester College, Trafford College, Coleg Cambria, and Training 2000 – experts in each of the disciplines will decide which one of their competitors will fly to Abu Dhabi and compete against competitors from over 50 nations.
The hopefuls are completing four days' worth of tasks which simulate those they'll face in Abu Dhabi. On day five they'll learn whether they've made it in to Team UK.
Landscape gardeners, for example, are working to the same brief that was used at WorldSkills Sao Paulo – where former competitor Matthew Beesley won silver.
For the host providers, the team selection event gives them the chance to promote their apprenticeships delivery while giving their students an insight into the high skill levels they can reach.
Lesley Davies, Trafford College principal, a host college for the selection event, urged the government to "continue to invest" in the "unmeasurable advantages" that being part of WorldSkills UK brings, amid funding pressures for the organisation.
She said: "The students who are the competitors see their aspirations rise up and begin to believe that they can develop these high level skills by being part of these competitions.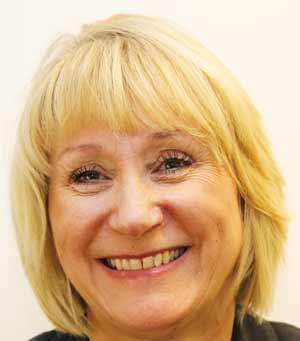 "It is also great for our other students to see. They think 'well if they can do it then I can do it to', so the competitors become role models for our other learners.
"Our staff also benefit. We've got great chefs, for example, but when they see world class chefs participating and judging here, they like to shadow them and learn from them themselves."
She added: "There's no doubt that with Brexit I am sure WorldSkills UK is facing financial questions about where the funding is coming from and I would urge government to see this as part of apprenticeship development and continue to invest."
And for any principals who have not yet signed up to the competition Ms Davies urged them to get involved.
"The advantages of these competitions are so good and I encourage every principal to get involved as soon as possible.
"For us it genuinely ups our students aspirations, self worth, resilience and confidence. The benefits far outweigh any disadvantages on the difficulty in logistic you might face."
Mike Potter, the interim principal at Stockport College, also spoke to FE Week about hosting the team selection event. He said: "As part of our apprenticeship provision we believe the key to inspiring our apprentices is by getting them involved in the work they believe in, engaging them first-hand in the opportunities that an apprenticeship can lead to."
This week's event follows an assessment weekend in Loughborough last month where experts, team leaders and the bosses of WorldSkills UK headed to carefully consider who in each skill is worthy of a place in Team UK.
Competitors are feeling the pressure but are all determined and focused on making it to Abu Dhabi.
Ethan Davies, aged 21, who competes in CNC Milling, said: "It would be awesome to make it to the WorldSkills. I've spent the past three weeks before this week training solidly, I haven't been home much and I have just been training, but it would be absolutely amazing and I would love it."
Team UK for WorldSkills Abu Dhabi will be announced on April 21.
The 44th WorldSkills will be held in the Adnec (Abu Dhabi National Exhibition Centre) — a venue that has hosted both the Emirates skills competition and the Gulf Cooperation Council regional skills competition.
The event will take place from October 14 to 19.
FE Week are proud to be the official media partner for WorldSkills UK and Team UK. FE Week will bring you all the latest developments in the lead up to WorldSkills 2017 and will be onsite in Abu Dhabi to bring rolling coverage of Team UK's progress.
Main pic: Hugo Johnson competing in jewellery making