The government was pressured into its major U-turn on the publication of hidden achievement rate data in the wake of FE Week reporting, the national statistics regulation boss has revealed.  
The Department for Education last month released 2015/16 National Achievement Rate Tables for individual providers, a few months after it closed several significant "loopholes", causing significant achievement-rate drops.
However, it refused at first to provide comparable figures for previous years, prompting many in the sector to accuse it of a cover-up.
Now, a letter written by Ed Humpherson, the director-general for regulation at the UK Statistics Authority, has revealed that his team effectively leaned on the DfE, apparently after reading FE Week's reports on the scandal, before it finally agreed to publish the figures on July 27.
His letter, which refers to our first story from last month, explains that the UKSA decided that "not providing comparable data for individual providers means that users cannot make comparisons to previous years".
"We have contacted DfE and discussed the provision of this data," he wrote. "DfE recognised the need to provide historic individual provider-level data using the new methods."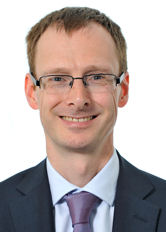 The letter, written to FE Week, then recognised that "since that discussion, DfE has published advice on its website on the appropriate use of historic data when making comparisons over time".
"It has also made a commitment to publish the back series under the new method."
NARTs, which cover apprenticeships, education and training, are published annually, though in recent years releases have been subject to delays.
Figures for courses ending no later than July 31 the previous year are typically published in March, but were delayed several times this year, for example by the general election purdah period.
Despite failing to publish the revised figures for 2014/15 back in June, DfE statisticians did admit that when the data was recalculated to remove the loopholes, some providers saw their achievement rates for that year fall by over 20 percentage points.
This prompted Jonathan Portes, an independent expert in government statistics and a professor of economics and public policy at Kings College London, to call for an investigation into this failure to be forthcoming with the necessary data, a situation he described as "incomprehensible".
FE Week eventually requested the missing data via a Freedom of Information request submitted to the DfE.
A week later, the Department caved and announced it would now be assessing how how to publish extra information that "allows for some comparability at provider level" for earlier years based on 2015 to 2016 methodology.
We received our response to the FoI 20 working days after the request – and though it did not provide the requested data, it said it would be made public on July 27, as exclusively revealed by FE Week.
"The department intends to publish the information as additional information to the 'national achievement rates tables transparency data 2013 to 2014 and 2014 to 2015' publication on July 27, 2017," explained the statement.