Nearly 400 staff at one of the largest colleges in the country face an uncertain future while post-merger restructuring gets underway, a union has claimed.
Nottingham College, a new body formed formed between New College Nottingham and Central College Nottingham, which finally merged on June 8 after a 10-month delay, is currently consulting on a restructure over the summer while staff are on holiday.
The college's chief executive, John van de Laarschot, admitted that merging two organisations is "never easy and rarely painless" but insisted the restructure was an "important and necessary step".
"Staff have been aware for a while about the need for the college to merge structures, systems and processes in order to drive efficiency, remove duplication and respond to changing market forces," he told FE Week.
"We have worked hard to propose a well thought-through structure for Nottingham College that meets the needs and expectations of our staff, our students, our partners and our employer community, and which, where possible, provides new opportunities for staff."
As part of the plans, the college has admitted that at least 153 jobs will be lost in its bid to remove "duplicate posts" that are currently in place as a result of the merger.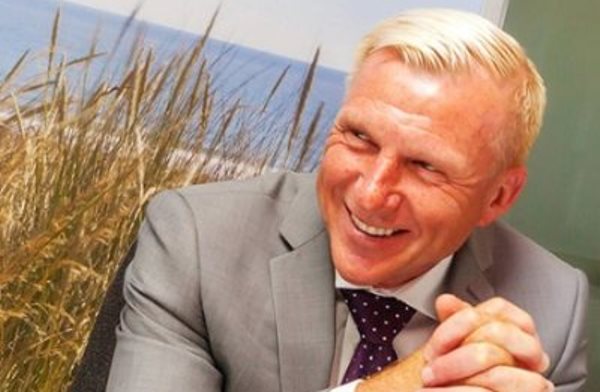 The University and College Union has claimed that this commitment will leave 378 staff in the running to lose their jobs and facing an uncertain summer.
In turn, the college said that the new structure would create 122 new jobs, but it is not yet known what types of posts these will be.
Some existing staff might be redeployed into the newly created roles, but voluntary redundancy will be offered to those who wish to leave the organisation.
UCU argues that many of the new posts could see staff downgraded and left with worse terms and conditions.
Nottingham College has told FE Week that compulsory redundancies could also play a part in the restructure.
Sue Davis, a regional official for the union, has accused the college of leaving staff in the dark by failing to publish full details of the proposed new structure.
"The whole restructure process is being rushed through without proper time for consultation," she said.
"We are deeply concerned that the job cuts will lead to fewer opportunities and less support for local people to get the skills they need."
UCU said that while its own consultation on voluntary redundancy closes on July 24, many of the job descriptions for new posts are still unavailable for staff to consider.
The timing of the college's consultation, over the holiday period just weeks after the official merger which formed it, has also been criticised.
The union has now called on the college to halt the restructure process.
Ms Davis said: "Many staff are now being asked to make decisions about their future without appropriate information, while others face the choice of losing their job or accepting a new contract which leaves them with lower pay, and worse terms and conditions.
"Trying to rush through a consultation over the summer period makes meaningful engagement extremely difficult and is leaving hundreds of staff in limbo about their future."
FE Week reported in May last year that Mr van de Laarschot, a former chief executive of Stoke-on-Trent city council, who had reportedly received a £230,000 pay-off for his own voluntary redundancy from the local authority just six months previously, had been appointed to lead the two merging colleges.
New College Nottingham was rated 'good' by Ofsted in January, and Central College Nottingham also received a grade two during the previous January.
With an estimated annual turnover of over £80 million, Nottingham College expects to employ 1,500 staff after the restructure and support up to 40,000 full- and part-time students into employment, higher-level apprenticeships or degree courses.