As we close in on summer results, let's take some lessons from the adaptability of creative students and educators, and dare to predict success for the class of '21.
Creatives are flexible. Creatives are connected. They develop networks of best practice. They promote a culture of mutual respect, improvement and collegiate support. Which is why these are the values at the heart of UAL Awarding Body's approach.
Our qualifications empower students and educators to reach their potential. We work with FE colleges and other providers across the UK who want to offer students a rigorous and inspiring way to pursue creative education. We work with a wide community of tutors and teachers who never stop learning and innovating. Our Level 3 and 4 qualifications successfully support student progression to higher education, including to many specialist creative and non-specialist HE providers.
Across Art and Design, Creative Practice, Creative Media, Music, Performance and Fashion, we are driven by two very simple ideas: flexibility engages learners, and confident educators transform lives.
This, however, raises two questions:
What does flexibility look like when qualifications have to be rigorous and challenging?
How does an awarding organisation help educators to deliver with confidence?
Flexibility: a field of enquiry, not a to-do list
We design qualifications that get learners hooked on developing their ideas, because with better engagement comes better learning. Our approach is thorough and covers a lot of ground, but that ground is decided by students and educators as a field of enquiry where they can explore and learn most effectively.
To draw an analogy: when sending someone on a voyage of exploration, it is no good telling them what to discover. Instead, show them how to navigate and pack them a compass (or perhaps GPS phone). Give them a regularly updated survival manual and a number to call for help if they get into difficulties. Then let them go.
There is a spirit of curiosity at the heart of the art school tradition, stretching all the way from Bauhaus to dematerialised and contemporary practices. Taking our cue from the storied history of Foundation Art and Design in the UK, we put three core principles at the heart of all of our qualifications. These often play out in three phases of learning:
Diagnose and explore skills and knowledge
Develop confidence, context and lines of enquiry
Bring together the learning in a summative project or experience.
Phase one involves developing an approach to research and ideas, trying different materials or methods and addressing gaps in students' conceptual, making or technical skills. Students will start to develop awareness of different specialist practices in their creative field and perhaps, most importantly, a habit of evaluation and reflection that will help them take forward lessons learned.
In phase two, students are supported in identifying, building on and matching their skills to ensure they make the right application to the right discipline at higher education level or training. Each pathway continues to provide the opportunity for students to develop their individual creative potential within their chosen specialism, underpinned by a continuing programme of contextual studies.
Phase three of the qualifications build on students' knowledge and skills, allowing them to work on a self-initiated final project. Of course, this year, as last, it has not been possible for all students to complete a final project in the way we all would have liked. Even so, we are seeing some exciting trends: a determination to produce and share work in new ways, and an understanding that the creative process is still valid and leads to incredible learning, even if outcomes are not as 'polished' as we are used to. For example, while presentation skills are crucial in creative subjects, the disruption to standard presentation techniques has forced us to think again as creatives and look again as audiences. The disruptions caused by Covid have, in fact, reminded us that creative work is never 'done' or 'finished'.
We've seen great examples of students on UAL Awarding Body qualifications adapting despite severe limits on access to facilities or established ways of working. They have stayed curious, continued to research and explore, and produced incredible amounts of innovative work across Art and Design, Creative Media, Music, Performance and Production and Fashion. We've seen a proliferation in digital platforms and work, but also changes in materials and techniques, socially distanced performances, takeovers of empty shops and civic spaces, and even a (Covid-secure) horror show!
How the three phases of learning play out in our qualifications is of course dependent on context, level and the interests of the students. Learners exploring the world of Fashion Business and Retail will focus on different projects and content to a Creative Media student developing a video game to launch on an app store. A student creating 3D installations will deploy different production techniques to a musical artist releasing an album on Spotify. All these students, however, learn through discovery and exploration. They will all learn underpinning skills and work at times independently and at times collaboratively. They will engage with projects, lectures, practical studio sessions and interact with creative industry practitioners. It is this high level of expectation, of saying "over to you" within a challenging and supportive framework that prepares students on UAL Awarding Body qualifications for progression to their next steps.
Learners who are invested in their work and hooked on a project are goal oriented. They develop the skills, knowledge and networks needed to get things done. They create to-do lists as a by-product of learning, not as an end in themselves.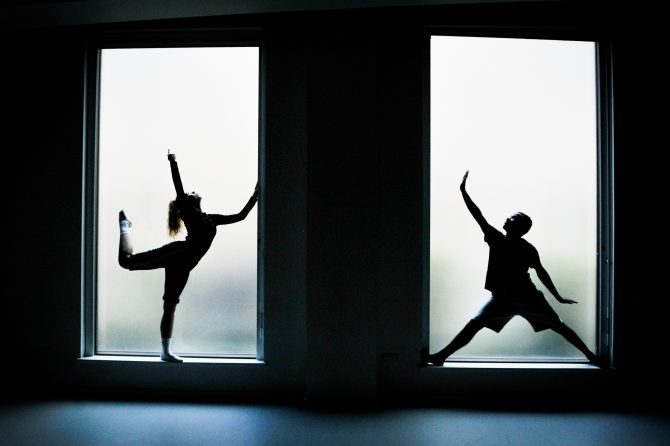 Confident educators: a supportive community
What sets us apart as an awarding organisation is the number of ways we listen to and support tutors and teachers. Whether you are a part-time technician or a senior curriculum leader, you'll find something of interest with us.
We build relationships with delivery staff that balance freedom with support, so that tutors and teachers can innovate with confidence and develop their own strategies and approaches both pedagogically and creatively.
We work with around 200 centres across the UK. Over the last year, we have conducted hundreds of online visits and welcomed over two thousand tutors and other staff to our free events programme. We missed seeing our collaborators face-to-face, but we shared an instinct to stay in touch more than ever during the pandemic.
Our visits have ranged from advisory support to the detailed business of sampling evidence and grades for our externally moderated qualifications. Our core quality assurance visits are conducted by experienced experts in creative education. Their purpose is to maintain standards and fairness for students, but the relationship is also one of professional respect and an opportunity for continuing professional development.
On the events side, we've enjoyed hosting everything from advice surgeries to artist's talks and joyous virtual exhibitions. Here is a taster of some of the things our community has been invited to in 2020/21:
Core training and advice sessions on adaptations and changes in light of Covid (lots of these!)
Standardisation events: working together to promote understanding and consistency of national standards
Delivery groups to help newer centres and staff to develop an approach to working with our qualifications
Origins Creatives online arts festival celebrating and promoting student work from all disciplines
Teach Inspire Create (#TeachInspireCreate): a year-round programme of 21 events, with more to be confirmed, including free professional development workshops, introductory qualification events and keynote speeches from prominent industry figures, artists and creatives
Events delivered in collaboration with industry and cultural organisations, such as Chatsworth House and National Galleries of Scotland.
We hope to see people in person again soon, but we've been staggered at the levels of engagement this year and will continue to offer a range of ways to access our events.
A common theme across all these points of contact is that we learn from each other and share best-practice. Whether it's a practical tip for dealing with a timetabling challenge, or an inspirational example of how to overcome adversity from a successful artist, our centres and educators are a community of best-practice that we find hugely rewarding to facilitate and support.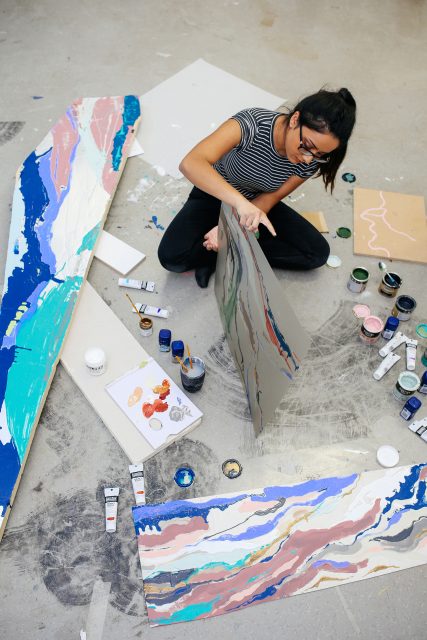 Teacher Assessed Grades: the creatives are ready
As we head to 2021's summer results, the two strands of flexibility and confidence to adapt could not be more relevant. Results for students across the UK this year will be underpinned by flexibility and the professional expertise of educators in the guise of Teacher Assessed Grades.
We know that this process is proving challenging for many, and we are extremely grateful to be working with such committed and experienced creative educators. No one could have predicted how much change and administrative work Covid would bring to colleges, schools and awarding organisations. UAL Awarding Body has had to reinvent several wheels over the last year, but we have aimed to reduce the burden to centres as much as possible, to explain things as clearly as possible and to be open and honest about our approach.
We start, however, from an advantageous position that gives cause for optimism. The flexibility at the heart of our qualifications means that creative educators have been able to support students in continuing to produce meaningful work over the year, and the relationship we have with tutors and teachers underpins this. They are used to changing their approach, innovating and adapting with a framework because they do so constantly to improve learning in 'normal' years. The tutors we work with also understand, and are used to applying, national standards and grade criteria in a way that pays huge dividends in this situation. While no one is pretending the situation is perfect, we are confident that together we will deliver fair and meaningful results to students.
Over the last year, it's been inspiring to see empowered, bold educators not afraid to make changes, and qualifications that invite students to follow a line of enquiry, combine with a generation who simply wouldn't give up in the face of the pandemic. We can't wait to get students their results this year and watch what they do next!
As an awarding organisation, we see our role as setting up this framework, encouraging high expectations, maintaining standards and helping educators to deliver them. And then we get out of the way. We hope our centres see us as supporters and critical friends – that's certainly what they are to us.
If this sounds like the kind of community you'd like to learn more about, please head to our Teach Inspire Create webpage to find out more and sign up to our newsletter: arts.ac.uk/teach-inspire-create