To remain competitive in an ever-changing FE landscape, colleges must provide an exceptional learning experience – which means investing in learning technology. 
We know there are huge differences among teaching staff in the use of digital technologies to support learning. Some hardly use technology at all, others create a few resources for the virtual learning environment, while innovators integrate educational technology as part of a richer approach that we call "blended learning". We've produced a new toolkit on the subject to help colleges embed EdTech into courses.
Under this approach, traditional face-to-face methods are combined with online, often interactive, activities and content for study, feedback and assessment. It can be a powerful tool as colleges strive to implement the recommendations of the FELTAG report and become learner-led organisations. 
Blended learning enables learners to access a wealth of resources, take more control of how, when and where they study and develop the digital capabilities that they will need in the workplace. Integrating EdTech into the curriculum also helps clear obstacles to education for people who have previously found themselves excluded, including those with disabilities or caring responsibilities. 
Used imaginatively, blended learning can also develop skills in collaborative working and team-working, for example through project-based learning. In turn, it can improve both engagement and attainment – and so boost the reputation of any college. 
What do students want from learning technology? 
First, colleges must understand where to invest. Does your college know how students use technology to study, what they feel about using it and what they expect from it? One of the best ways to secure answers to these questions is to involve students in the discussion.
Some colleges took part in our pilot student digital experience tracker project, and you can sign up now for the 2018 tracker survey.
The latest tracker survey results from 2017 reveal that, when technology is used on their courses, more than 70 per cent of students feel it enables them to be more independent in their learning and that study fits more easily into their lives.  
Students expect to be able to access study tools and resources remotely from their personal devices as well as using technology in the classroom or the library, and for feedback and assessment.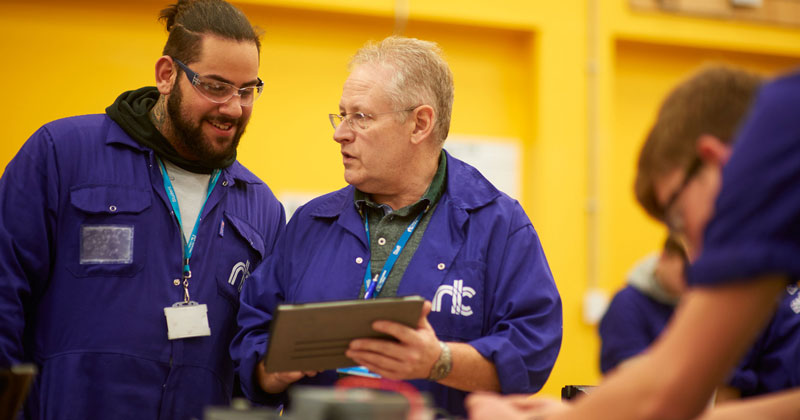 What sort of education technology is available?
Enriching learning content with images, audio and video that have been labelled for reuse can add variety and impact. Our inspiring learning blog includes a post on copyright-free resources, while our accessibility blog includes a post on how to add variety of media without adding barriers. We have also put together some of our favourite tools and techniques for making presentations interactive, engaging and accessible for the audience.
Teachers who need help understanding EdTech can benefit from free online courses, such as the blended learning essentials MOOC on FutureLearn, delivered by the University of Leeds. Or choose another free course from FutureLearn or Coursera.
Don't forget, through Jisc, your college has access to free and heavily discounted digital resources via Jisc Collections. This includes free, curriculum relevant e-books for FE (covering A-level and BTEC courses plus GCSE English and maths), and diverse teaching and learning multimedia content which includes:
Furthermore, we provide a suite of library management tools that will enable staff and learners to find and assess the content and resources they need. 
There's lots more help, and case studies, in our quick guide to developing blended learning content.
Developing digital capability
College staff need to be proficient and confident in the use of technology so they can make the most of resources, present an enhanced learning experience and realise a good return on digital investment.
Our building digital capability project provides guidance, tools and resources to help equip staff in a variety of roles with digital skills. We also provide a variety of events and training; for example, a digital leadership course supporting senior leaders. College leaders may also benefit from our blended learning consultancy service.
For comprehensive information about integrating digital practice throughout a college, see our guide on developing organisational approaches to digital capability, where you'll also find case studies illustrating best practice.
We have the experience and expertise to support colleges transform digitally, a process that can be particularly valuable for newly merged – or merging – colleges, which often have to cope with complex issues around integrating different learning management systems across multiple sites. 
Jisc is already working with colleges across the UK supplying expertise and services to drive the changing FE landscape. To find out more, get in touch with your account manager and check out our new blended learning toolkit.