Apprenticeships and students with special educational needs and disabilities (SEND) have traditionally made uncomfortable bedfellows — but improving the situation has been made a key priority for post-16 education and training area reviews.
Skill Minister Nick Boles' updated guidance, released earlier this month, called for "sufficient access to high quality and relevant education and training for all, including … adults and learners with both with high needs and those with moderate and low levels of SEND."
Ofsted's 'Apprenticeships, developing skills for future prosperity' report also raised the issue of a lack of provision for special needs students in October 2015.
It said: "The number of disabled apprentices and those with special educational needs was particularly low" and "too few young people who have special educational needs and/or disabilities, become apprentices."
And the same complaint was raised in May 2012 by Peter Little OBE, whose report 'Creating an inclusive apprenticeship offer' highlighted a need to tackle a decline in participation of apprentices with a learning difficulty or disability.
The percentage of apprenticeship programme starts that went to special needs students declined steadily between 2007/08 and the time of Mr Little's report in 2011/12, from 11.5 per cent of the total starts to only 7.7 per cent, according to government data.
The actual number of starts moved up from 25,880 in 2007/08 to 40,130 starts in 2011/12, and 42,850 in 2012/13, but dropped off in 2013/14 to 38,170.
Then in 2014/15, there were 44,090 apprenticeship special needs starts — but this made up just 8.8 per cent of total starts for the year.
With calls to boost this provision now taking centre stage in the reform agenda, FE Week went in search of examples of good practice, to see how they are making apprenticeships work for people with special needs and what advice could be offered to others.
---
An employer's view — Buckinghamshire Care
Launched in 2013, Buckinghamshire Care has worked hard to challenge stereotypes around the jobs that people with disabilities can do.
The success of the company, which specialises in adult social care services, was recognised in this year's National Apprenticeship Awards ceremony, when it won Newcomer SME [small and medium-sized enterprise] of the year for 2015.
Buckinghamshire Care's apprenticeship programme was established to employ individuals usually excluded from the employment market, including those with learning disabilities, autism and mental health issues.
It aims to provide vocational voluntary placements to help apprentices develop skills, prepare for the work place, and build their confidence and self-esteem.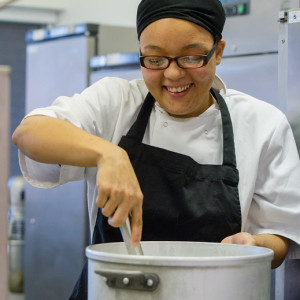 Buckinghamshire Care uses a variety of different settings to do this, including a café, a working farm, a garden centre and a maintenance service, so individuals can find a setting that suits them.
The apprentices are integrated into the team at Buckinghamshire Care, attending the same meetings as other staff, who are specifically trained to support individuals with behaviours that may challenge mainstream employers.
Once they have completed their course, apprentices are guaranteed six months paid employment and three months specialist support to find ongoing employment through a local authority-funded service called Back2Base, which offers links to well-known companies.
Support is also provided for CV writing, interview skills, and managing government benefits.
Commenting on the programme, a spokesperson for Buckinghamshire Care said: "We have seen a cultural shift within our workforce relating to how they receive individuals who may be considered 'difficult to work with'".
Martin Farrow, managing director of Buckinghamshire Care, added: "This is a first for our organisation and from this learning we are developing our own training academy — over 20 marginalised people are now on paid contracts within Buckinghamshire Care."
---
Telling the apprentices' story — Grantham College
recent project at Grantham College aimed to advance equality for students with learning difficulties or disabilities in the workplace.
Focusing on challenging employer perceptions, the college worked with local and regional partners such as Jobcentre Plus and the local council to identify examples of apprentices who were succeeding on their programmes but who had faced significant personal challenges.
A designated project team engaged with the apprentices' employers to look at what they were doing to support the individuals and what kind of positive adjustments had been made to include them.
Four case studies were then included in an employer brochure called 'Advancing Equality in the Workplace', to showcase examples of inclusive recruitment practices, and the brochure is now used by the college business team in their employer engagement.
It stressed colleges and training providers were equipped to deal with special needs, and reminded employers they could turn to them for help in identifying an apprentice's support needs or offering recommendations to ensure success.
Tamara, a student in her early 20s on an intermediate (level two) business administration apprenticeship, featured in the brochure.
She struggled with moderate dyslexia, which had gone undiagnosed while she was at school, and her poor academic performance was associated with the death of her mother when she was just 12 years old.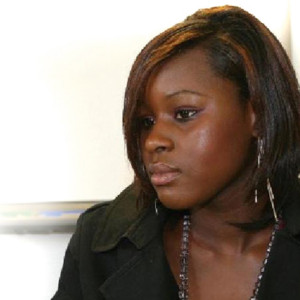 Grantham College highlighted that understanding instructions could be tough for Tamara and written directions would be helpful in enabling her to retain information.
She then began a business administration apprenticeship with a micro-business dealing with beauty products, but unfortunately the business was closed down.
Her NVQ assessor invited her to a forum with local employers, and with support and encouragement she was able to give a short presentation to attendees.
This led to her being offered the opportunity to continue her apprenticeship at the Grimsby Institute, where she received guidance and support with literacy helping her to thrive in her new role.
Commenting on her experience, Tamara said: "We might look like damaged goods but with a bit of help we can be fixed. I've been really lucky."
---
A provider's approach — Vision West Nottinghamshire College
Vision West Nottinghamshire College applies its approach to supporting learning difficulties or disabilities across the board — including for staff.
Both learners and staff take part in an initial assessment designed to recognise where an individual has areas that require additional support.
The college also uses a computer program called Quickscan, which identifies dyslexic tendencies, and staff and learners complete free writing exercises to check spelling, punctuation and grammar.
This information is then used to set long and short term targets.
Staff members who are identified as 'champions' are placed in a team for additional learning support for learners with educational needs, including apprentices.
Once learning difficulties or disabilities have been identified, the college works closely with employers to ensure learners get the right level of support they require.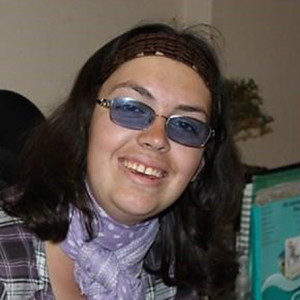 This includes an additional mentor where an apprentice with special educational needs requires enhanced assistance to what is provided by a line manager.
Faye Boucher, head of employer engagement, said: "The challenge for these apprentices can often be around the production of work for their employer, making sure that it meets the high
standards expected.
"Then it's about making sure that we make adjustments for that learner to help them succeed.
"It might be that they need extra time, additional resources, further support for their functional skills exams or understanding that social skills and communications can be a challenge."
She said the college has built a traineeship model focusing on preparing learners for the world of work, and this could be a helpful option for certain students.
However, she added: "It's about making sure that it is individual to the learner and remembering that one size doesn't fit all."
---