An A-list parliamentary cast arrived in Birmingham today to help tackle the "nightmare on skills street" that Britain currently faces at this year's Skills Show.
Early visitors to the NEC arena this morning got the chance to speak with the skills and apprenticeships minister Anne Milton (pictured above), the chair of the education select committee Robert Halfon, and the transport secretary Chris Grayling.
Other high-profile government guests appearing at the Skills Show over the next couple of days include the Department for Education's permanent secretary, Jonathan Slater, and the shadow skills minister Gordon Marsden.
Mr Halfon has said the country is "playing catch up" with other developing nations, but Ms Milton told FE Week that having over 70,000 people come and watch more than 500 apprentices compete in dozens of disciplines would be "critical" to boosting the profile of skills in this country.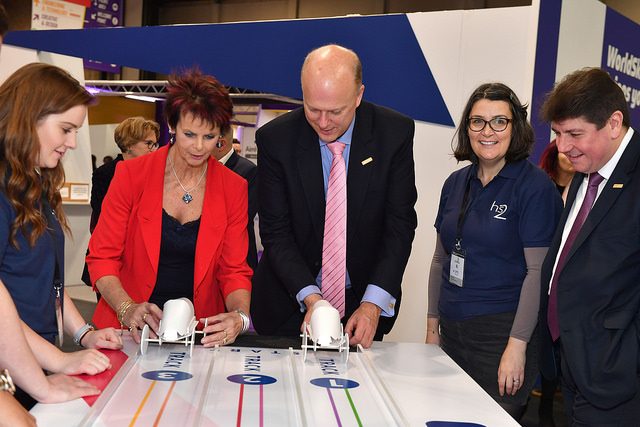 "WorldSkills is the best-kept secret and we need everybody to be aware of it. We have young people here competing for three days. Unlike at the Olympics where your event can be over in 10 seconds, these young competing are doing it over a long period of time and doing it at an extremely high standard," she said.
"This is also the big apprentice recruitment drive, and it is a message to employers to shift yourself, start spending that levy, get apprentices in."
She visited Abu Dhabi last month to witness Team UK maintain its top-10 position at the international finals of WorldSkills.
The Skills Show is "as good as" the event in Abu Dhabi, she insisted, and wished all the young people competing the "best of luck", as their victory could see them visit Russia to compete at WorldSkills Kazan in 2019.
Mr Grayling used his visit to launch his department's 'Year of Engineering', for which the government has pledged to offer a million "direct and inspiring experiences of engineering to young people throughout the year".
The UK faces an estimated shortfall of 20,000 engineering graduates a year, or more than 180,000 new engineers by 2024.
"If you look at what the skills show is all about, bringing thousands of young people to see engineering in action and to see what they would be doing if they chose engineering as a career, there is no better place to send the message," Mr Grayling told FE Week.
"This is all about talking to the next generation of school, college and university leavers about engineering as a potential profession for them."
Mr Halfon, who last year was the first skills minister to visit the Skills Show in four years, brought the education select committee to the show first the first time ever today.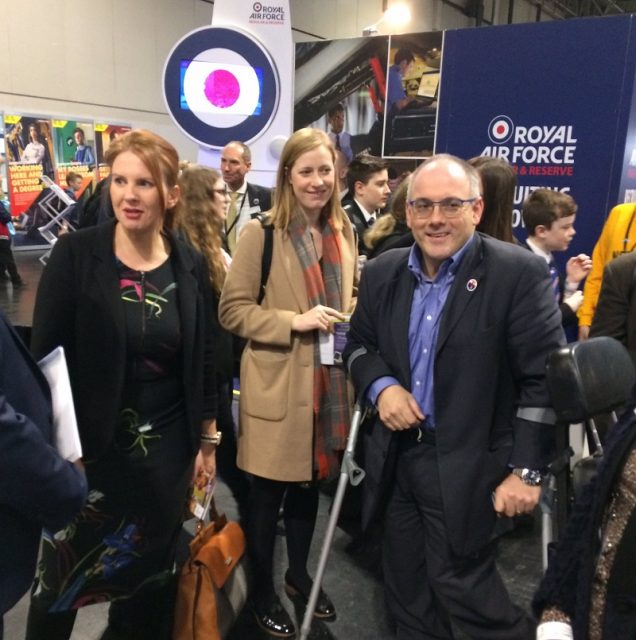 "The Skills Show isn't just an exhibition; it shows the future of where Britain could be," he said.
"We have 'a nightmare on skills street' in our country, where we are behind many other leading countries in terms of skills. The fourth industrial revolution is coming, with robots and artificial intelligence, and we're playing catch-up so we need to put a rocket booster under this."
Skills Show 2017 will run until Saturday November 18, and sees 500 apprentices and students competing in 55 skills competitions, from which the squad for EuroSkills Budapest 2018 and Kazan 2019 will be selected.
There will also be over 25,000 job and training opportunities on offer from exhibitors including BAE Systems, Dyson, HS2, Health Education England and colleges including BMet, South Cheshire College and West Cheshire College and South and City Birmingham and Bournville College.
FE Week & FE Week are proud media partner of WorldSkills UK, The Skills Show, WorldSkills UK Competition Finals. You can follow our live coverage on Twitter @feweek using the hashtag #SkillsShow17.