The skills minister has admitted to being "very aware of the funding pressures" that 16-to-19 providers are under, even though the government has today confirmed the rate will not change in 2018/19.
"We are looking at the resilience of the FE sector which includes sixth-form colleges," Anne Milton told MPs at education questions in Parliament today. "I am very aware of the funding pressures, and I have to praise all those teaching in the sector because they're doing an excellent job."
She was replying to a question from shadow education secretary Angela Rayner, who asked her to confirm that the "real-terms" cut to the base rate for 18-year-olds amounted to more than £1,000 since 2013.
Ms Milton said she had "heard the points she makes", and added that she was "very aware of the excellent job" that 16 to 19 providers do with "quite constrained finances".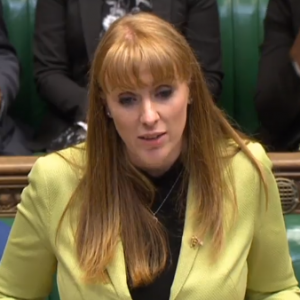 Gordon Marsden, her Labour shadow as skills minister, accused the government of "hiding behind reviews" while Ms Rayner highlighted "continuing lack of adequate funding for 16- to 19-year-olds", in a tweet sent after today's questions.
Funding for full-time learners aged 16 or 17 stands at £4,000 a year, while for 18-year-olds it's just £3,300.
These rates were set in 2013 and have remained unchanged since –a real-terms cut for providers over that time.
Guidance setting out the funding formula for 2018/19 was published by the Department for Education this morning, although the actual rates were confirmed by letter in January.
In December last year Amanda Spielman, Ofsted's chief inspector, warned that the "sector will continue to struggle" without an increase in the base rate funding for 16- to 19-year-olds.
The Support our Sixth Formers campaign, backed by major players including the Association of Colleges and SFCA as well as FE Week, wants a £200 "SOS uplift" in 16-to-18 per-pupil funding rates.
The SFCA claimed in November that sixth-form colleges were at "tipping point" after their overall Ofsted ratings fell for a third year running, largely as a result of funding pressures.
Earlier this year Ms Milton prompted confusion by appearing to announce a government review into how the current system of funding for FE meets the cost of high-quality provision.
But just two days later, on March 21, Damian Hinds denied that such a review had been announced – and the DfE itself later confirmed it was an internal review within the department.
Other topics raised during today's questions included the government's promise, made in last year's Conservative party election manifesto, to introduce significantly reduced bus and train for apprentices.
Robert Halfon asked Mr Hinds to "confirm that this is still a commitment and when will it happen?"
Mr Hinds' response did not give any details.
"My right honourable friend rightly identifies the importance of making sure that apprenticeships are fully inclusive, and we do continue to look at making sure that such facilitation is available," he said.