Skills Minister Nick Boles said he was prepared to investigate whether qualifications reform had "gone too far" as he addressed MPs for the first time in his new role today.
At a Westminster Hall debate on youth unemployment and Ofsted this morning, Mr Boles (pictured above in action) said he had heard "concerns" about the extent of reform carried out by the government and was willing to investigate.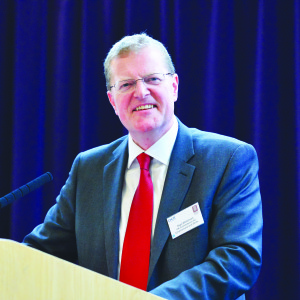 His comments came after a series of public funding cuts to adult quals and also a review by BAE Systems group managing director and UK Commission for Employment and Skills commissioner Nigel Whitehead (pictured) which last year called for around 95 per cent of the vocational market's 19,000-plus qualifications to be cut.
Mr Boles said: "I believe we were right to scrap, as I think honourable members on all sides the House have recognised, some of what my honourable friend referred to as the 'GNVQ fiddle' to some of the qualifications that purported to have the equipment to get people a job but did not. We were perpetrating a fraud and it was entirely right that we got rid of that fraud.
"But I have heard absolutely clearly the concern that maybe that reform has gone too far. I am not going to even for a moment suggest that I agree with it or not, but I absolutely promise to talk to members, to talk to the chairman of the select committee who I understand may have some similar concerns and to understand where that concern lies and how we can preserve the massive gains we have made, but nevertheless address the concerns they may have."
He said he supported the work to rectify a "fundamental dishonesty" in the skills system inherited from the last government, but conceded that concerns existed.
He added: "My understanding is that when we came into office, this government, in 2010, we inherited a system in which there were brave intentions, but a fundamental dishonesty.
"The fundamental dishonesty lay in the fact that we said to many young people that if they studied a whole range of courses and collected a whole confetti of qualifications, that somehow they too would be able to share in the benefits of our growing economy. That was not true.
"It was not true in 2010 when the economy wasn't growing, it wasn't even true in 2007 and 2006 and 2005 when our economy had been growing for a very long period of time, and yet still there was a huge number of people who, for all of their GVNQs [sic] and qualifications were not able to fully share in the benefits of that economy.
"That is the key challenge we have tried to face, to face up to that fundamental dishonesty, and with the help of the fantastic Alison Wolf and others, to identify those core skills that it is essential that every young person must acquire if they are going to be able to have a chance to share in that economic prosperity."
He said his "simple mission" when he was Planning Minister was to get more houses built, and added that he believed his mission in his new role was just as simple.
He said: "In this job, I feel I have an equally simple mission, and that is to ensure that every young person acquires the skills that they will need to share in our economic recovery.
"And we have made substantial progress, even when coming out of one of the deepest recessions for several generations, but we have not made enough progress, and we are not satisfied and we will not rest and the work will continue right up until election day and long after it to ensure that mission is fulfilled."
Mr Boles praised the government's work "to revive and restore and re-inspire the concept of an apprenticeship," adding: "It was something that had become a low currency in our education and training system, and that, I am pleased to say, is no longer the case.
"We are on track to deliver two million apprentices over the course of this Parliament, and not just two million in number, but two million high quality, long term apprenticeships which people running businesses and other organisations value as real ways to get into work and into good long-term employment."
According to figures from the current Statistical First Release, out last month and including provisional figures for 2013/14, the current total of apprenticeship starts from the beginning of 2010/11, after the current government was elected, stands at nearly 1.8m.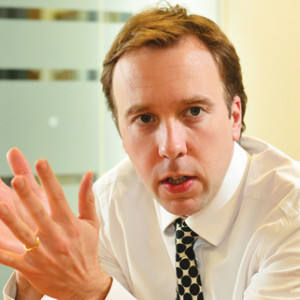 Mr Boles continued by acknowledging his own lack of sector knowledge and paid tribute to his predecessor, Matthew Hancock, adding that he was keen to learn more about FE and skills.
"One of the phrases, and there are many phrases and new jargons that a newly-appointed Minister has to get to grips with, and one we have heard a certain amount of this morning, one I don't like any more than any other jargon, is work-readiness," said Mr Boles.
"I have to say I feel peculiarly un-work-ready this morning, having had less than 24 hours to get my head around these issues.
"I nevertheless feel at some advantage because of the superb work of my predecessor, who I know earned the respect of colleagues around the House for his indefatigable energy, enthusiasm and drive."
He added: "I am tremendously privileged and lucky and happy to be given this job. Like poor Manuel, I know nothing at the moment, but I am keen to learn."