Apprentices could be asked to sign contracts upon enrolment requiring them to deliver careers advice, Skills Minister Nick Boles told the Conservative Party conference in Manchester today.
Leading a panel including an apprentice and Crossrail chair Terry Morgan, Mr Boles called for help from delegates in Manchester in persuading young people to take up apprenticeships and in convincing employers to create the earn and learn vacancies.
He said: "One of the things we're thinking about is asking every apprentice to sign a simple contract. We are going to ask people in that contract to agree to go back to that school and talk to the youngsters coming behind them about the opportunities of apprenticeships, so everybody really understands from the horse's mouth what a great thing this is."
Mr Boles also admitted to having felt "quite pleased" with himself when the government claimed to have hit its 2m starts target of the last Parliament around a year ago, which was followed by the pledge by Prime Minister David Cameron that the target would be 3m in this Parliament.
"I need your help as parents, as grandparents, as friends and neighbours to persuade young people like Josh that an apprenticeship is a great thing for their future," said Mr Boles.
"And I need your help as councillors, as businesspeople, as members of rotary and round table, in persuading employers like Terry that they should be investing in apprenticeships to create those opportunities for young people.
"We have a lot of work to do, but it's good work and it's very exciting to be a part of it."
The panel discussion was followed by a speech from Business Secretary Sajid Javid, who said the government was "going further" in its bid to create apprenticeship starts.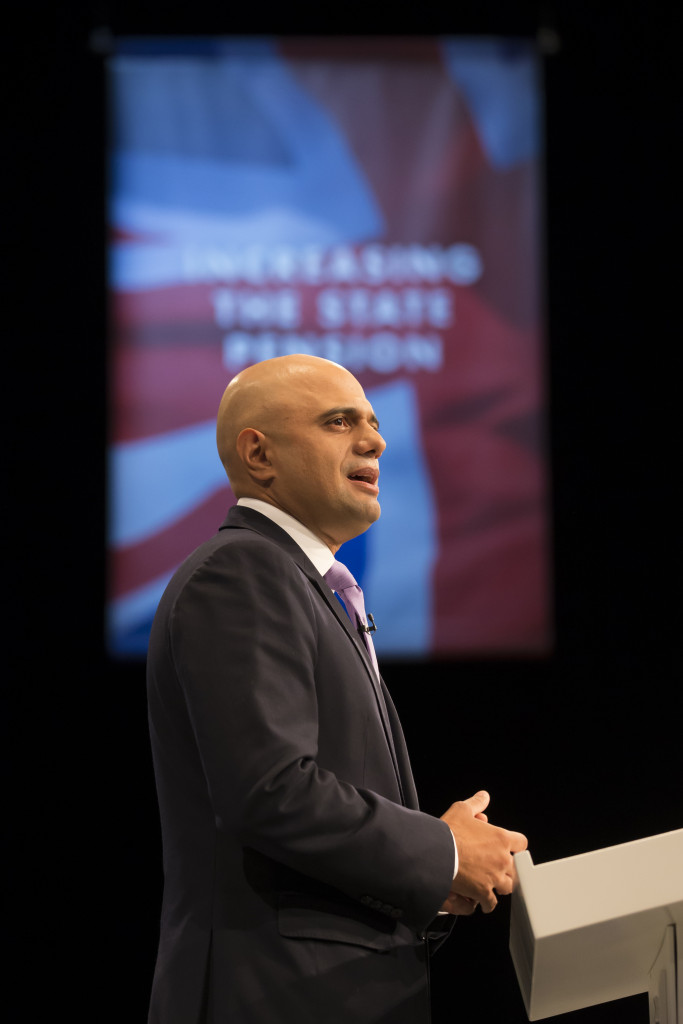 He added: "Our targets are not just numbers. Our targets are people. Like Josh, the young man we saw on stage this morning. Someone filled with drive, dedication and determination. The sort of person that this one nation government is unashamedly on the side of, and will always be."
Mr Javid also celebrated his party's win in May's general election, and even heaped some criticism on his Liberal Democrat predecessor in his government post, Dr Vince Cable.
He said: "It's been nearly 20 years since the last Conservative secretary of state left the Department of Trade and Industry. Two decades of countless Labour ministers. Two decades of side-lining and marginalising business, including five years of Vince Cable, and believe me, that was more than enough."
Apprenticeships also featured in other speeches, with Transport Secretary Patrick McLoughlin announcing that he would work with Crossrail's Mr Morgan to create "30,000 apprenticeships across road and rail by 2020".
Click here for coverage of last week's Labour conference. Expect further conference coverage in a free supplement with edition 150 of FE Week, dated Monday, October 12.
Main pic: Nick Boles at Conservative Party conference today. Pic: PA