The body representing sixth form colleges has demanded action after the vast majority of principals reported lower-than-expected A-level grades following this year's moderation process.
The Sixth Form Colleges Association fears its members have been disproportionately impacted by problems with the system which replaced exams this year, with almost half of principals reporting that overall, their calculated grades were "much lower" than what they had submitted to exam boards.
The government must address this as a matter of urgency and we will do everything we can to ensure that students are not penalised as result of what has turned out to be a failed experiment
Students across England will receive their A-level results tomorrow, which are based on centre-assessment grades which have been standardised by exam boards. Schools and colleges received the results yesterday.
The government has said that around 40 per cent of A-level grades have been amended during the standardisation process, but that overall results will be slightly higher this year than last year.
But in survey of 81 sixth form college principals, responsible for some 75,000 students receiving results this week, 96 per cent said that overall their calculated grades were "lower than centre-assessed grades", and more than a third reported that calculated grades bear "little or no resemblance" to performance in previous years
The revelation comes after Ofqual confirmed that more weight had been placed on centre judgments for institutions with lower entries "overall, or in particular subjects", prompting fears that larger settings like sixth form colleges would be worse affected than smaller school sixth forms.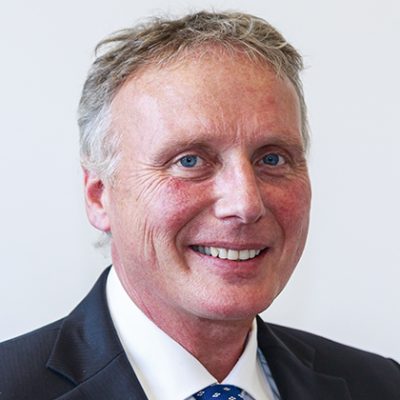 Bill Watkin, the SFCA's chief executive, today called on the government to revert to the grades provided by schools and colleges.
"The government must address this as a matter of urgency and we will do everything we can to ensure that students are not penalised as result of what has turned out to be a failed experiment," he said.
Principals were also encouraged to give their reaction to the grades in response to the survey. One described being "lost for words as to this outcome and devastated for our staff and students," while another said their grades this year were "significantly lower" than at any point in the past 5 years.
"We would appear to be below our historic data both at centre- and in some cases subject-level and making this year's set of results the college's worst results in the last 15 years," another respondent said.
On Tuesday night, in response to concerns about calculated grades, the Department for Education announced some students would be appeal to receive a "valid" grade from a mock exam if it was higher than the grade provided by exam boards.
But Watkin said the announcement "paled into insignificance in the face of the two far bigger challenges highlighted by our survey: the gulf between centre assessed grades and calculated grades; and the utter failure of the statistical standardisation model to ensure year-on-year comparability in results".
The SFCA survey also found just 56 per cent of respondents had used mock exams for all their subjects during 2019-20, as many had been scheduled to take place after the pandemic forced education providers to close in March.
Writing for FE Week, Watkin said that while using mock results was "not unhelpful" as they had already been used in calculating centre-assessment grades, the tests "are sometimes made deliberately difficult, they may address only a proportion of the syllabus, they may be taken six months before the actual exams, and they are not subject to moderation".
"It is imperative that we revert to CAGs as the sole determinant for this year's cohort. Not just those whose grades are lower than their CAGs. But every student. In this way, there will be some winners, those whose teachers were generous in the CAGs, but there will be no losers. All will get the grades their teachers said they would get if there had taken the exams this summer."
The DfE was approached for comment.