Six Conservative MPs, including three former education ministers, have been nominated to stand for election to chair the House of Commons education committee.
The deadline for nominations officially passed at 3pm today, and Nick Boles, Rehman Chishti, Robert Halfon, Tim Loughton, Stephen Metcalfe and Dr Dan Poulter have officially made the ballot.
The MPs had to obtain the backing of 15 of their colleagues in order to qualify for the election, which will be held next Wednesday.
Here is what we know about each of the candidates and their priorities…
Nick Boles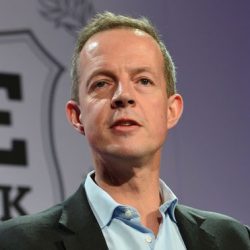 Mr Boles, the MP for Grantham and Stamford in Lincolnshire, served as skills minister from 2014 to 2016 and is a former minister for planning. He has been an MP since 2010, and was previously a director of the right-leaning Policy Exchange think tank.
His candidacy for the committee chairship is backed by former education secretary Nicky Morgan and Lucy Frazer, who served on the committee in the last parliament.
Mr Boles says he wants the committee to "scrutinise with an unflinching rigour a department with lots on its plate".
He says the most "significant things" he did as skills minister were to design the apprenticeship levy, and to draw up with Lord Sainsbury a complete overhaul of the technical education system.
He adds that these reforms, if implemented fully, have the "potential to liberate millions of people from the circumstances in which they grew up and give them the chance to write themselves a new future", which he will aim to ensure during his time as chair.
Mr Boles, who was last year diagnosed with cancer, said: "You may be surprised to find me putting myself forward for this demanding role so soon after such a serious illness," he said.
"But my doctors tell me my cancer is in complete remission and while I still need a month or two to build myself back up to full strength, they are confident I will be firing on all cylinders by September."
Rehman Chishti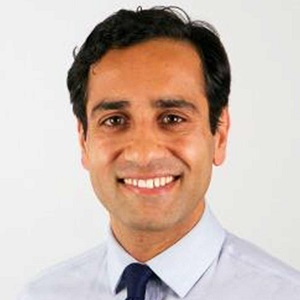 Another MP from the 2010 intake, Mr Chishti is the MP for Gillingham and Rainham in Kent and a former Medway councillor.
He served as parliamentary private secretary to schools minister Nick Gibb between 2014 and 2015, and latterly served acted in the same role for the attorney general Jeremy Wright.
No biography has been published on parliament's website, and Mr Chishti's office has not responded to a request for information about his priorities for the committee.
Robert Halfon
The MP for Harlow in Essex served as skills and apprenticeships minister for much of the past year until he was unceremoniously sacked by Theresa May following last month's election.
According to his pitch on the parliamentary website, Mr Halfon wants to carry on his vision of education being "the ladder of opportunity". 
His priorities for FE include scrutinising the roll out of T Levels and the apprenticeship levy, as well as the development of University Technical Colleges, National Colleges and Institutes of Technology. He adds there is a need for an expansion of adult education and plugging of the skills deficit, "particularly in science, technology, engineering and math subjects."
"As a former education minister, I bring recent experience of the policy and challenges the committee will face in the year ahead," he says in his pitch to colleagues.
"But, to those who need reassurance, I am no establishment man. I will not be afraid to challenge ministers, leaders or the sector when needed."
Speaking to FE Week, Mr Halfon, another 2010-intake MP, denied he was running as revenge for his sacking.
"I really have massive respect for my boss, my former boss, Justine Greening. I'm doing it because I love education. I worked with Justine very closely. I think she's a really good minister. She's passionate about education."
Tim Loughton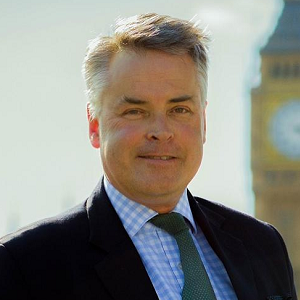 A former minister for children and families during the first two years of the coalition government, Mr Loughton rose to prominence more recently as the acting chair of the home affairs select committee and one of Andrea Leadsom's principal backers during last year's Conservative leadership election.
Mr Loughton, the MP for East Worthing and Shoreham in West Sussex since 1997, says his two years' experience as an education minister, on top of nine years shadowing the brief in opposition, means he has been on the opposite side of the table and knows "where the bodies are buried".
He makes a list of "priorities" in his pitch to colleagues, which includes school funding and tuition fees in higher education, but he doesn't make any mention of what he aims to do for the FE sector.
Mr Loughton says he is "very excited to be part of this and hope you will give me the opportunity to help make this one of the most influential and high profile committees of the house, as it needs and deserves to be".
Stephen Metcalfe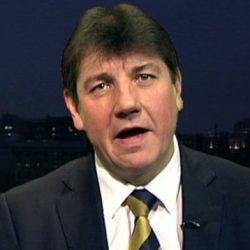 Like his opponent Rehman Chishti, Mr Metcalfe has served as parliamentary private secretary to education ministers Nick Gibb and Edward Timpson.
He is the MP for South Basildon and East Thurrock, a seat he has held since 2010, and a former Epping Forest District councillor.
He has also previously served as chair of the Commons science and technology committee.
No biography for Mr Metcalfe has been published on parliament's website, and his office has not responded to a request for information about his priorities for the committee.
Dr Dan Poulter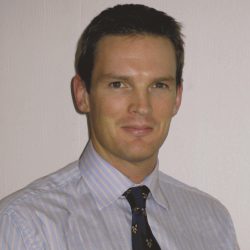 Former health minister and doctor Mr Poulter has been the MP for Central Suffolk and North Ipswich since 2010.
He says he is not afraid to work with MPs from other parties, and claims to have worked with Labour, Liberal Democrat and SNP colleagues to "avert last year's junior doctor strike".
If elected, Mr Poulter says he will evaluate the effectiveness of the apprenticeships programme and vocational education and training, as well as look at the effect of public sector pay restraint on the recruitment, retention and morale of the teaching profession.
He also wants to look at how the education system can "better promote the social mobility and the life chances of pupils from disadvantaged and minority backgrounds".