Sector leaders have lashed out at the UK government and European Commission over a possible six-month funding gap for European Social Fund (ESF) contracts that they claimed "could have been avoided" — averting widespread job losses.
The SFA confirmed for the first time on Wednesday (June 3) that while current 2007 to 2013 contracts would close on July 31, it anticipated that "the earliest" procurement rounds for 2014 to 2020 contracts would "launch in July, with contracts issued in November".
However, FE Week understands this is likely to mean that large numbers of providers will not receive the first payments until January at the earliest.
A stand-off between the government and Euro bureaucrats over what role local enterprise partnerships (Leps) should play in ESF funding decisions will not have shortened the delay — and could even be the cause.
Indeed, Dr Lynne Sedgmore, 157 Group executive director, blamed the funding gap on "what appears to be a failure to achieve joinedup thinking between Westminster and Brussels around the role of Leps".
Stewart Segal, chief executive of the Association of Employment and Learning Providers, said "many training providers" had already cut costs in anticipation of the ESF funding gap.
"The disruption caused by these delays could have been avoided if providers had been involved in the development of programmes that will clearly need to involve Leps," he said.
A spokesperson for the Association of Colleges (AoC) said the funding gap "could lead to colleges having to close programmes and make redundancies".
She added: "When train franchises switch between different companies, the government makes sure there's no interruption in service. We need to understand what's gone wrong here."
Among providers where the gap is said to be behind staff cuts was Sheffield-based Intraining, part of the NCG group.
Its managing director, Linda Dean, told FE Week: "As our European-funded contracts end in July, and there is a clear gap until new tenders will be awarded, we regret this means we have 110 staff whose roles have been affected and will be leaving the organisation."
It comes after FE Week revealed in March that then-Minister for Communities and Local Government European Programmes, Lord Ahmad, had told Leps that only the London Lep would be allowed to "take decisions" over ESF funding.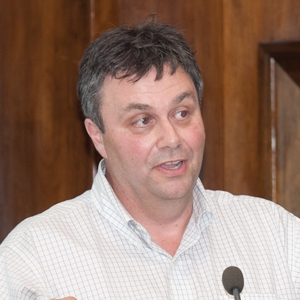 The government had previously planned to give all 39 Leps a "direct role" in dishing out ESF cash, but his letter to them said the European Commission had barred this.
Alex Pratt, chair of Buckinghamshire Thames Valley Lep and former Lep Network chair, said the funding gap "does not come as a surprise", but "it is likely to have a massive impact for the sector".
The European Commission declined to comment, but an SFA spokesperson said: "Our timetable for ESF contracts is driven by the European Commission's timetable for their programmes."
The Department for Work and Pensions declined to comment on whether there would be a funding gap for its ESF contracts.
An Intraining spokesperson said that "consultation is ongoing" over up to 330 possible job losses unrelated to the ESF issue in addition to the aforementioned 120.