Sir Geoff Hall has quit as interim chief executive of the Education and Training Foundation after just three months in post, FE Week can exclusively reveal.
The foundation, the FE sector's new self-improvement body, told FE Week that the former principal and chief executive of New College Nottingham and chair of the Information Authority, who was knighted for services to FE in the New Year Honours 2012, was leaving while the hunt for a full-time chief executive was ongoing.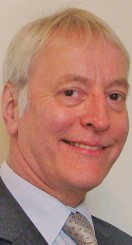 Peter Davies, who had been project leader in the foundation's early stages, is expected to take over as interim chief executive later this month.
"It has been a great privilege to help set up the foundation and I am delighted to have played my part," said Sir Geoff.
"In the last few months we have established, registered and launched the new organisation; appointed a very strong board; agreed deliverables and impact measures; and created a robust organisational structure.
"A number of strong interim appointments have been made to move the organisation forward, and good progress is being achieved towards building the permanent team. "
"The foundation is now in the delivery phase after a period of set-up, so this is the right moment to hand back the baton as the organisation becomes operational."
Officially launched on August 1, the group formerly known as the FE Guild is seen as a replacement for the Learning and Skills Improvement Service, from which a number of staff moved via Transfer of Undertakings (Protection of Employment), or TUPE.
But it came under fire for its hiring policy with a warning of "sycophantic nepotism" after it emerged that no advertising had taken place for some senior roles.
Nevertheless, David Hughes, interim chair of the foundation board, thanked Sir Geoff for his efforts.
"He has done what we asked him to do in helping set up the Foundation quickly and I'd like to thank him very much for his positive contribution and support in this key phase of the organisations' development," said Mr Hughes.
"I am also very pleased to welcome Peter back to the foundation, and know that he will make a significant contribution in the role while we complete the recruitment of a new permanent chief executive and a new permanent chair.
"Peter did a great job in the initial consultation phase that led to the establishment of this new organisation and has a very strong understanding of what the sector wants and needs from us.
"I am very confident that his understanding, experience and skills will help us greatly to start delivering support to the sector and to deliver our programmes of work.
"We need to move quickly at the same time as focusing on the impact everyone rightly expects us to make.
"We always knew that the set-up phase over the summer would be tough. Having to let the TUPE process finish before being able to start permanent recruitment severely limited the resources we had to get things done.
"There are three vital priorities for this next phase: we will ramp up our communications and engagement with the sector; we will start recruiting into the permanent roles; and we will to start using the resources we now have to deliver support and change in the sector."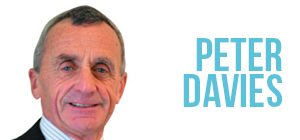 Mr Davies, who spent 35 years in the Royal Navy before becoming principal at adult education college City Lit in London before retiring in 2011, said he was looking forward to returning the foundation.
He said: "I am really delighted to return to lead the foundation and continue the very good progress that has been made under Sir Geoff.
"I was heartened during the development stage by the goodwill and strong sector support we received and I am sure this will be as vital as ever.
"I am especially looking forward to hearing how the sector thinks the organisation is doing and whether it is steering the right course."