It is likely that the FE sector will feature "significantly fewer" colleges in the future, the permanent secretary for the Department of Business, Innovation and Skills (BIS) has told MPs.
Martin Donnelly looked ahead to how he expects the sector to look after post-16 education and training area reviews have been completed across the country, in a House of Commons Public Accounts Committee hearing this evening on 'overseeing financial sustainability in the FE sector'.
He said: "I think it's pretty clear that the number of colleges… is likely to continue to decrease.
"We don't have a target. Our concern is that we end up with very resilient colleges able to provide a very high quality service — it's likely, and it's my personal view, that there will be significantly fewer of them."
The committee's chair and Labour MP for Hackney South and Shoreditch Meg Hillier (pictured below right), who has written an FE Week expert piece on the sector's financial problems, said during the hearing that the process of "rationalisation" of college provision could prove "haphazard".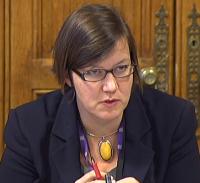 Mr Donnelly said in response that "it's clear there is a lot of pressure on the FE college sector to adjust to changes in funding and also changes in local need."
He added that the area reviews would play an important part in supporting colleges facing a "process of transition".
The government announced on Friday (October 16), as reported in FE Week, that the seventh and final English region involved in the first wave of area reviews would be West Yorkshire, in a process involving seven general FE colleges and four sixth form colleges (SFCs).
It came after the government announced that 43 general FE colleges and 29 SFCs would be included in reviews for the Tees Valley, Sussex Coast, Solent, Birmingham and Solihull, Greater Manchester, and Sheffield city areas.
A number of MPs at this evening's committee hearing raised concern that the area reviews would not be directly involving school sixth forms.
They included Liberal Democrat spokesperson for education John Pugh, who questioned whether applications to open or expand school or academy sixth forms would take into account findings of areas reviews that may, for example, decide that no more 16 to 18 FE provision is needed in a locality.
Chris Wormald, permanent secretary at the Department for Education, said area reviews would not influence the decision to approve a new school sixth form "at this moment".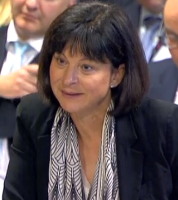 Ian Ashman, principal of Hackney Community College, Stuart Laverick, principal of Heart of Worcestershire College, and Sarah Wright (pictured left), principal of Central Sussex College, raised similar concerns during the hearing.
For example, Ms Wright said: "My college is in the first wave of area reviews. I'm seeing that as a positive process.
"My main concern regarding the area reviews is that it only a partial review because it doesn't include school sixth forms.
"That's a real concern across the sector. I think colleges would feel a lot more reassured if we were looking at schools sixth forms."
Peter Lauener (pictured below right), chief executive of the Skills Funding Agency and Education Funding Agency, also answered questions on whether both agencies could be merged by the government.
He said he was working on delivering "savings" for both.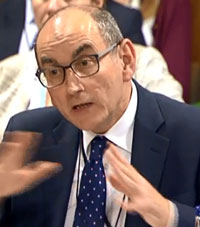 However, Mr Lauener added: "I actually took the job on the basis that there was no planned merger. I'm perfectly happy to operate in any way that ministers ask me to."