College leadership failings continue to prove costly, and the education secretary is now seeking greater powers to take more direct action through the Skills Bill. But could one solution be to limit the time bosses are at the helm? FE Week takes a look…
Most experts in the sector say the old days of a "job for life" for principals are long gone. Now, the new measures put forward in the Skills for Jobs white paper might cause their tenure to be cut shorter – or at least make them work even harder for it. Will boards set CEOs tighter KPIs from local skills plans? Scrutinise more closely how they meet employer-led targets?
It's not just executive roles the DfE has been thinking about. Governing boards are also in the department's line of sight, with the white paper saying ministers will take a "clearer position on what good governance" looks like and will propose "specific requirements". 
The message is clear: the DfE is getting more involved in leadership performance, and that involvement is here to stay.
In such a challenging environment, the need for strong chief executives is perhaps greater than ever, and effective chairs of boards are equally crucial. But does length of tenure matter? 
A few years ago, the corporate world was wringing its hands over a PwC study on the staying power of bosses. UK chief executives were spending only 4.8 years in the job, below the five-year global average. More recently, FTSE 100 bosses had at least clawed it back to five years (which is better than football managers). 
But while burnout of chief executives is often discussed in FE, there's another side to the same question: what about those who choose to stay for a long time?
FE Week analysed the top 20 biggest colleges to find out how long their chief executives or principals had been in post, according to their LinkedIn profiles or college websites.
The answer? Six and a half years on average.
It's a reassuringly longer stay than FTSE 100 bosses, but not so long that anyone can accuse FE of cosy "jobs for life". 
But there is real variation in that list. The longest period is 22 years (Ian Pryce at Bedford College), followed by 20 years and 6 months (Paul Phillips at Weston College) and 18 years (Sally Dicketts, Activate Learning, who is stepping down).
Then there are those in the middling ground, such as Shelagh Legrave, set to become the next FE Commissioner, after leading Chichester College for 11 years and Corrienne Peasgood has led City College Norwich for eight years and 10 months.
My personal view is to go with the American model
Ought FE colleges to consider setting fixed terms for the CEO, after which point their performance is reviewed? Even if a CEO is doing well, should there come a cut-off point where they take their expertise elsewhere?
Tom Bewick, chief executive of the Federation of Awarding Bodies, thinks so. In the US, he says, some community college leaders are on five-year fixed terms. "They're pretty hard-nosed contracts, with key performance indicators around finances, student enrolment, student experience, and if you're not meeting those targets, it's time to move on.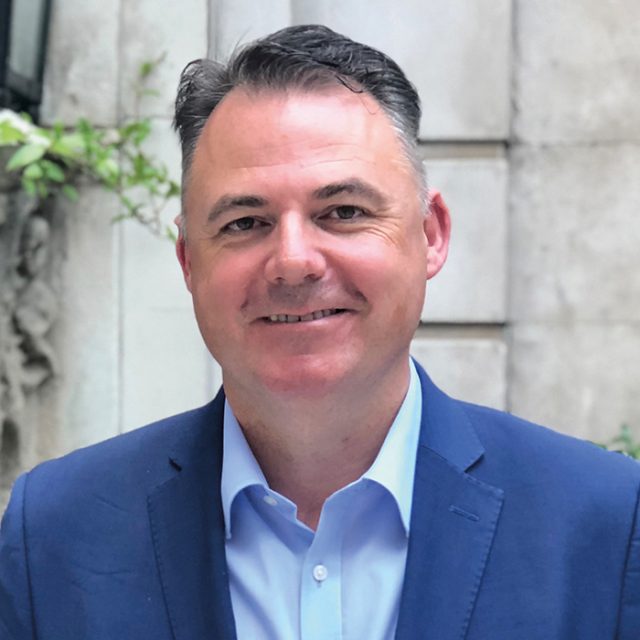 "My personal view is to go with the American model, in that colleges should be able to put out a five-year fixed term with a review. What that does is set in place the expectation clearly from the start, that the CEO is there to deliver within that time, by a board that will hold them to account. Then it can always be extended.
"We need to be a bit more forgiving and a bit more grown up, that people might just need to move on from a senior post," he adds. 
The recommendation echoes the "Civil Service Reform plan" published in 2013 which announced that permanent secretaries of government departments would now be on five-year fixed contracts.
The intention was to tackle the fact permanent secretaries were not staying long enough, rather than staying too long.
But others in the sector are sympathetic to the idea of a preferred length of stay for chief executives.
Shaid Mahmood, chair of Luminate Education Group, and also chair of the Association of Colleges, explains it is "important for people to move through at a reasonable rate.
"There are always exceptions, and there are a number of CEOs who have been in post for ten years or more, who are really good CEOs, and I can absolutely understand why the chair wants them to stay. But also, I'm a big believer in people coming in, getting stuck in, moving things on, and moving on.
"I'm pretty good at moving people on, and I mean that in a really positive way. It's about succession planning with them for what they want to do next. That brings in more blood, and I think we should be doing that with our CEOs."
Mahmood adds: "I think about five to seven years is about right for principals, and four is too short."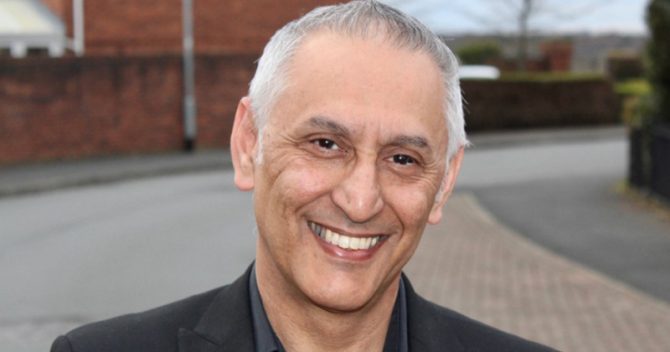 Like Mahmood, Sue Pember, policy director at HOLEX, thinks there is a wise length of time for a CEO to be in post, but it depends on circumstances.
"You probably want three years to get your feet under the table, three years to do it right, and three years to innovate. However, there are successful principals who have been there for 25 years."
But fixed-term contracts are not advisable, she says. Colleges would have to offer more benefits and so there would be a "salary drift upwards", says Pember. "It allows people to play the system. I don't think you'd get loyalty."
What the sector is largely agreed on, however, is the need for the chair to regularly move on – particularly to ensure that poor-performing CEOs don't get to stick around.
FE Week was able to find information on chairs at 17 of the 20 biggest colleges, again according to LinkedIn and college websites. On average, they have been in the role for 4.5 years. It doesn't sound excessive.
I don't think you'd get loyalty
But according to codes of good governance, that question depends on how long chairs have been sat on the board as a member before they became chair.  
The UK Corporate Governance Code clearly states that "circumstances that are likely to impair, or could appear to impair, a non-executive director's independence include whether a director […] has served on the board for more than nine years".
The Charity Governance Code says the same: "If a trustee has served for more than nine years, their reappointment is subject to a particularly rigorous review" that must "take account of the need for progressive refreshing of the board".
They echo the findings of a 2017 research paper called Do Directors Have a Use-by Date? that looked at 3,000 firms over 18 years. "Our evidence suggests that board tenure is positively related to forward-looking measures of market value, with the relationship reversing after about nine years on average."
However, the Association of College's governance code – which is being updated – is not quite as clear. It says governors should not serve more than two terms, or a maximum of eight years, "except where subsequently undertaking a new and more senior role, for example, as chair".
It adds only: "There are variations in the length of term for which chairs are appointed."
Kirsti Lord, deputy chief executive at the Association of Colleges, acknowledges the AoC would like the wording to be more precise. "Our guidance is not as prescriptive as we think it could be in terms of best practice." The reason for this, she says, is because there are examples of successful colleges where the chair has been in position for longer.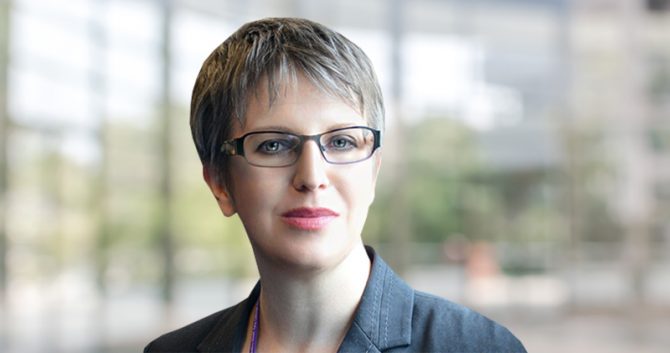 "But what we see sometimes is that some people think if you are a board member, and you progress to be chair, you can start your time all over again. That isn't the case. The entire total of your tenure on the board, including as chair, should still be nine years. 
Peter Lauener, former ESFA boss who has been chair of NCG for three years, is in agreement. "I strongly support the guideline of nine years on the board," he says. "There's the advantage of new blood, and the disadvantage of going stale. It's a good figure, which should not be exceeded."
FE Week analysis shows a few chairs in the biggest colleges are coming up to the recommended nine-year mark. Andrew Barnes, chair of City College Norwich, Charles Buchanan, chair of EKC Group, Nick Davies, chair of HCUC Group, and Rob Lawson, chair of Sunderland College, have all been on the board for eight years or more.  
The entire total of your tenure on the board, including as chair, should still be nine years
Meanwhile Clive Henderson, chair at South & City College Birmingham, has been on the board nine years, and James Pinchbeck, chair at Lincoln College Group, has been on the board for nine years and 10 months.
The longest-serving governor is Derek Randall, chair of Bridgwater & Taunton College, who according to the college's website has held governing roles there for 20 years. College CEO Andy Berry says Randall has "been at the heart of the transformational change" at the college during his tenure, including growing it to one of the biggest and most successful. 
Paul Phillips, the long-standing chief executive at Weston College, says "you want the chair changing probably every eight years or less," adding "that's more important, I think, than whether they've been governors for a while".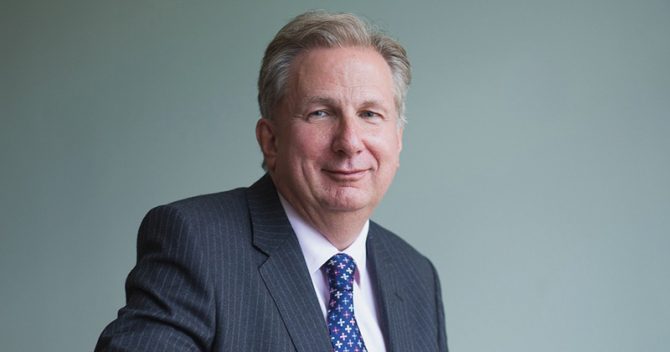 People moving on also aids diversity, points out Fiona Chalk, national head of governance at the Education and Training Foundation.
Just three of the 20 current chairs are women, FE Week can reveal.
"Long-term tenure is not good for the organisation, because you tend to get complacency and group-think," says Chalk.  
The government's proposals in the white paper might be about to seriously shake that up.
For a start, the DfE wants to "set new requirements for annual board self-assessment and regular external governance reviews". The ETF and AoC have already run a pilot in 30 colleges to trial the external reviews, which are intended to help improve college governing boards, and the findings will be revealed soon.
Whether chairs should be paid is also under review, and a governance "framework of skills and competencies" is being developed too.
There's not much appetite for fixed-terms for CEOs, but there is a sense of them having an ideal average tenure.
To ensure only the very best CEOs get to stay longer, the sector seems agreed it's vitally important chairs of governors do not overstay their welcome.