Shane Chowen has been appointed as the new editor of FE Week.
He will take the reins in August from Nick Linford, who is returning to writing FE funding and data blogs, publishing technical guides and expanding his workshops and webinars.
Chowen is currently the East and West Midlands area director at the Association of Colleges. He previously worked as head of policy and public affairs at the Learning and Work Institute and as a policy officer at the Institute for Learning.
He is also a former vice president for FE at the National Union of Students and was a governor at Capital City College Group until May 2021.
Chowen will take over as editor of FE Week ten years after its launch in 2011.
He said: "It's an enormous privilege to be leading FE Week in to its second decade and I'm really excited about joining the team at such a critical moment for our sector.
"I've been a passionate champion for FE throughout my career and FE Week's role in bringing the sector breaking news, expert analysis and inspiring features has never been more important."
Linford said: "FE Week launched ten years ago and after more than 350 editions, I will be handing over the editorial reigns to a well-known figure in the sector.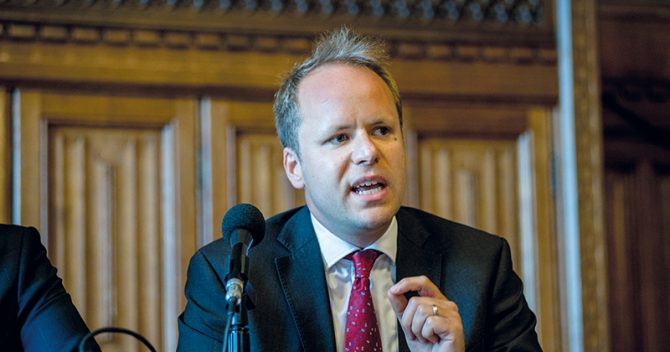 "My focus will return to writing FE funding and data blogs, publishing technical guides and expanding the workshop and webinar offer that I have been running since 2007, when a Director at Lewisham College.
"I'm very confident FE Week under new leadership will continue to go from strength to strength. I wish Shane the best of luck."
And Shane Mann, managing director of FE Week's publisher Lsect, added: "FE Week will celebrate its 10th Birthday in September. Nick has been instrumental in FE Week's success over the past ten years. His energy and tenacity have helped FE Week become the leading news provider in the FE & Skills sector.
"Shane will have the opportunity to help shape and grow FE Week as it enters its next decade. I have known Shane for almost 15 years. I've always been struck by his passion for the further education sector. I can't wait to see what Shane does with FE Week. It's going to be another exciting decade for FE Week.
"I look forward to working with Nick as we continue to invest in and grow our broader organisation."