The National Union of Students has voted to keep its vice president for FE for a second term.
Shakira Martin, the NUS' outspoken vice president for FE, will keep her role for another term after succeeding in an election at the NUS' national conference 2016 in Brighton today.
She was uncontested for the post and was elected at stage one, with 152 votes compared to only 11 votes to re-open the nominations.
Speaking to the conference floor during her election speech, Ms Martin said: "FE stands for Free Education, Further Education, for everyone."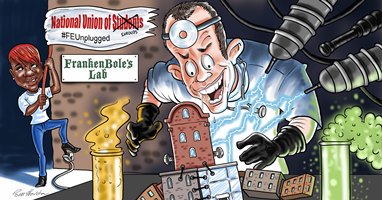 This year she has been the champion of a new campaign to force the government to recognise the impact that post-16 area reviews are having on learners.
The #FEunplugged campaign was officially launched in January, with the aim of raising "the profile of area reviews and making sure the student voice is not ignored during the process".
It led to Ms Martin appearing in the cartoon (see above left) for edition 162 of FE Week.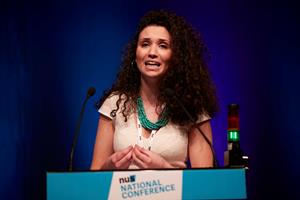 The NUS also elected a new president, Malia Bouattia (pictured right), at conference today.
Previously the NUS' black students' officer, Ms Bouattia was elected in stage one of the count – by 372 votes to 328 for previous national president Megan Dunn.
She is the first black and minority ethnic woman to hold the role.
Ms Bouattia has recently caused some controversy over her religious and political views.
An open letter was reportedly sent to Ms Bouattia last week from protesters and heads of student Jewish societies asking: "Why do you see a large Jewish society as a problem?"
The letter was said to be a response to an article co-authored by Ms Bouattia in 2011, in which she said the University of Birmingham was "something of a Zionist outpost in British higher education".
Ms Bouattia reportedly responded to the letter by saying that she was "deeply concerned" that her views had been misconstrued, and adding that she is dedicated to "liberation, equality and inclusion".