The appointment of Nick Boles (pictured) as Skills Minister following the promotion of his predecessor, Matthew Hancock, has led to questions about whether he will have enough time in the role to learn about the FE sector, its challenges and its successes included.
Here, Association of Colleges (AoC) chief executive Martin Doel and Association of Employment and Learning Providers chief executive Stewart Segal set out their priorities for Mr Boles.
Martin Doel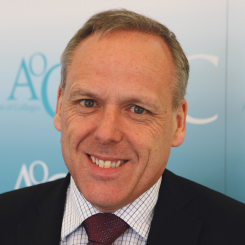 Together with the AoC president [Richard Atkins] and our associate director for sixth form colleges [Mark Bramwell], I was fortunate enough to meet the new Skills Minister, Nick Boles, only days into his new job.
The Minister (the fifth I have worked with who has responsibility for FE) was, as I had expected, focused, business-like and keen to hear our ideas. But he has a number of significant challenges and decisions to make.
Only a few weeks ago, both [former Education Secretary] Michael Gove and Matthew Hancock gave AoC and our sister organisations assurances that government had received and understood our consistent message that colleges have taken far more than their fair share of austerity.
The lack of ring-fence around funding for the education of 16 to 18-year-olds has left many colleges taking massive cumulative hits to their budgets and this is beginning to affect the curriculum range they can offer students. Further while quality as evidenced by Ofsted results continues to be strong there is an incipient, but no less real threat to quality of provision over time.
The new Minister will be taking a big decision in the autumn about funding in 2015-16. He should be in no doubt about the significance of this for the future of colleges.
Meanwhile, on the Department for Business, Innovation an Skills (BIS) side of the Minister's brief, funding for adult FE students has declined by 40 per cent since 2010. This situation is clearly unsustainable over the medium to long-term and this provides some rationale for the current consultation concerning the extension of student loans to 19 to 24-year-olds and for level two provision for 25-year-olds and above.
With colleges operating within such tight and declining margins in both their Department for Education and BIS remits, there is little capacity for them to adapt to new requirements of policy or to respond to opportunities and needs identified by local economic partners, like local enterprise partnerships. For this reason, I suggested to the Minister that he consider a growth and innovation fund for colleges similar to that available to universities under the Catalyst scheme.
The reform of apprenticeships remains a major worry for colleges. Officials will no doubt have informed the Minister that colleges and others remain concerned that the proposed changes will only make it more difficult for small and medium-sized businesses to take on apprentices. These companies are the lifeblood of our economy and to create a system which requires them to take on all the administration of an apprenticeship seems risky at best.
There is also a concern about the sheer pace of change. Politicians, businesses and colleges have all worked hard to transform the reputation of apprenticeships for the better. They are now seen as a valuable option for many, resulting in better jobs and associated salaries. We shouldn't rush into reform of something which is just (re)establishing itself.
There are also opportunities for the new Minister, particularly in relation to higher technical and vocational education. Our recent publication, Breaking the Mould proposes an increased role for colleges at levels three, four and five and sets out a range of ideas.
Most of these would require specific ministerial action, for example the creation of a new technical accreditation council to approve institutions that want to make their own higher technical and vocational awards and allowing colleges with foundation degrees to award them at other institutions. Our overall message is this: the monopoly of university control of higher technical and vocational qualifications is not serving the needs of a dynamic and recovering economy.
The role colleges play internationally, both in-country and recruiting students from overseas, is under-developed and is an area where they could do with additional support. Some of the constraining factors are outside of BIS's direct control, such as the Home Office's immigration rules, the lack of capital investment and the relatively small size of colleges in relation to universities. However, there is scope for a new Minister to build strong links with all parts of BIS and other departments to ensure colleges can play a full role in delivering to this important aspect of the UK's Industrial Strategy.
Stewart Segal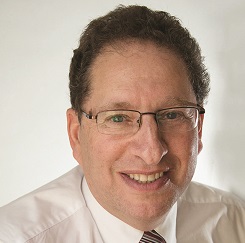 It is a few weeks since the new Skills Minister, Nick Boles, joined BIS and took responsibility for the apprenticeship changes. Since then there has been an interim Q&A covering some of the issues raised in the recent funding consultation but it did not respond to the main issues involved.
It is not clear when that the full government response to the consultation submissions will be but let's not forget it may not address the main issues of the impact of mandatory cash contributions, negotiated rates and payments and whether direct funding of employers will positively or adversely affect apprenticeship quality and numbers.
The consultation only covered a very narrow question so we hope that the new Minister will be considering the wider issues where the evidence we have seen suggests that employers are not in favour of the proposals. The construction industry including shop fitters, the hairdressing industry, the electrical contractors industry have all expressed real concerns about these changes. The previous Minister claimed full support from the employer representative bodies but that support has been in principle and all of them have expressed similar concerns about the current proposals and the impact on businesses, small business in particular, and young people.
AELP has also supported these principles which include more employer engagement especially in the development of the new standards, more flexibility in delivery and more focus on the impact of the programme on employers and apprentices. However we do not believe that some of the proposals will move us closer to those objectives we are all driving for. We hope the new Minister will look at some of the proposals we have put forward which we believe are based on clear evidence from employers and based on giving employers more not less choice.
With regard direct funding of employers, all the evidence we have is that employers want more control and influence over the content and delivery of the apprenticeship programme but do not feel they need more control over the funding. However we believe that if they do want direct funding, they should be allowed to follow that route but they must have the option to work with a training provider chosen by them to draw down the government contributions on their behalf.
Employers would be in control of the process in either scenario but it would be based on employer choice. In our view, this would be very much in line with the CBI's view that arrangements that currently work for employers should be retained.
We also support the drive to increase the employer contribution towards apprenticeship training. However this co-investment comes in many different ways including cash but can also include the provision of staff time, facilities and training equipment. These are very real and important contributions that will be put at risk if we try and enforce cash payments. Employers should have the choice of how to make these contributions but we agree that we can put more focus on this issue and make it a more important part of the Ofsted framework.
We are expecting announcements on how the first trailblazer standards will be managed and funded during 2014-15 when some of the phase 1 trailblazers may become available for delivery. We are not expecting huge numbers of starts but the rules will have to be issued shortly as some employers and providers are expecting to start learners this year.
There are still a lot of issues still to be resolved such as which band of maximum government contribution each of these new standards will slot into. We also need to understand how employer contributions will be collected and evidenced, particularly as all payments will be made through providers or employer providers this year. Clearly providers will play an important part in this process and we need to understand if the 'incentive' payments could be off set against the employer contributions which might reduce transactions considerably.
We have been involved with BIS and the Skills Funding Agency in a number of discussions about the future structure of the new standards and have recommended a number of solutions including a more staged approach to the changes such as allowing the new standards to bed in for 12 months before introducing grading and having a clear overall process for managing the trailblazers to ensure an integrated approach.
We hope that Mr Boles will adopt an approach that reflects the views of employers and that encourages input from all parts of the sector to ensure that the changes build on a very successful apprenticeship programme.