For any organisation to have a member of staff awarded an MBE among the New Year Honours is fortunate — but to have two looks like real commitment to a cause.
And in the case of Kevin McLoughlin and Jean Duprez that cause is skills training.
The duo were recognised last year and this year, respectively, for their roles at London-based K&M McLoughlin Decorating, where he is founder and managing director while she is manager.
"We haven't even sat down to realise the implications of two people in the same company being awarded something from the Queen — it's just so surreal," says mum-of-two Duprez, aged 45.
"But it's great, because everything that we do here, we're just really proud of it."
The firm, set up in 1988, employs 160 staff in total, including six tutors who help deliver Construction Industry Training Board (CITB) apprenticeships in painting and decorating and a five-week City & Guilds pre-employment programme for 18 to 24-year-olds.
It started delivering intermediate apprenticeships in 2009 for its own staff and other painting and decorating firms. Meanwhile, 269 people have emerged with new or improved job skills from its three-year-old pre-employment programme.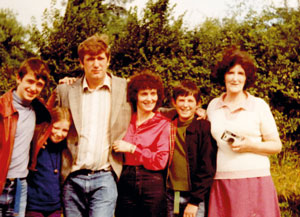 Prime contractors City and Islington College and the CITB both use the firm, which has 10 apprentices at the moment, with current academic year contracts of £61k and £40k, respectively.
And even Deputy Prime Minister Nick Clegg is an admirer, having name-dropped the firm at Lib Dem conference two years ago.
"I started taking on apprentices in the mid-90s because the age gap in the workforce was getting too much — so I thought I need to train people. It's just natural," says 57-year-old McLoughlin, who has five children.
Here, the company began experience complaints familiar to many employers — learners' training not meeting industry standard or learners having issues with time keeping, attitudes and work ethic.
"We are a painting and decorating contractor and a small to medium-sized enterprise simple as that, but had to — for our own industry and to survive — go down this training route," says Duprez, who started working for K&M McLoughlin Decorating in 2002.
"We had apprentices, but we realised they were going to all these different colleges all over London and our learners weren't coming out as fit for purpose.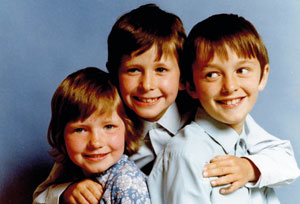 "So we decided to do some extra training with them, at internal cost, like putting them on a development programme that we could run ourselves."
It's a potted history offered up to me at the firm's Islington training centre, which opened in 2012.
But as the duo, united in their royal honours, lay their company history before me amid a rabbit warren setting of interconnected rainbow-coloured rooms in which trainees practice, the first thing that strikes me is the difference between them.
She is effusive as we talk about training and her pauses in which to slip a question in are few and far between, while his words are similarly sparse, but uttered with quiet force.
Despite these marked differences, or perhaps because of them, Duprez says the chalk-and-cheese duo work well together.
"We make a great team," she says.
"As a boss, Kevin's great. He knows what my passions are, and where I am, and he doesn't try to close your voice down or make you tow the company line. So you can imagine how freeing that is when I'm meeting with people."
There's too much training going on, certificates being given, and no job at the end of it

 
Meanwhile McLoughlin describes Duprez as his "main man".
"She understands everything," he says.
"She knows what we started, what I wanted to do, and she supports it. But if she doesn't like something, or she doesn't agree, she will say it.
"And we work well together — as long as we stay out of the pub."
And the issue of work draws this duo together, albeit in criticism of the FE and skills record on job preparation.
"There's too much training going on, certificates being given, and no job at the end of it," says Duprez.
"The government has got to stop putting money into training where there is no job opportunity — work experience is not what this is about.
"You've got to have that company ready to say, 'If that young person gets to this route, I'm going to give them a chance'."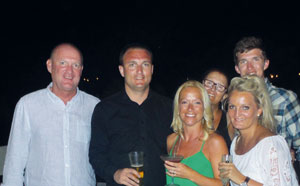 McLoughlin takes up the case, saying: "There should be a line. As I see it, simplicity.
"You're born, you go to school, afterwards college or university, or you get a job, whatever happens you get a job — so therefore the whole teaching thing should be about getting people ready for work to lead a decent life.
"I see too many cases here continuously where the education system has failed our learners, and then they go to the FE colleges, which again will hold them for their funding, and then they release them onto the market and they have got no chance of getting a job.
"If FE and schools were aligned to business, there should be a conveyor belt into work."
These are words based on McLoughlin's own experience.
School didn't appeal to him and he struggled with what he has only recently realised was undiagnosed dyslexia.
"I absolutely hated it," he says, and despite being in the top set he left at 15.
With the family needing money, McLoughlin embarked on the first of only two jobs he'd ever had in his life.
"I left school on a Friday, started work on a Monday as a messenger boy in a Fleet Street printing press," he says.
"It was great, I worked on the Daily Mail and the Evening News [now the Evening Standard], and it was just a hive of activity."
However, after three months, he realised that with the strong printing unions, which notoriously made it difficult for anyone without family in the trade to get in, he was unlikely to progress.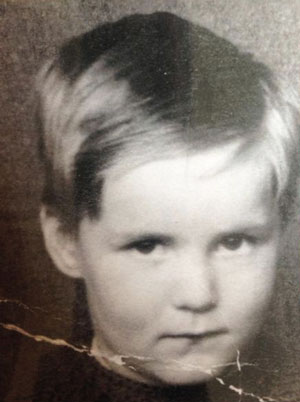 So he left and went to work as a painting apprentice for Islington Council, through Hackney College.
"I didn't particularly like that because it was back into school again, but it was one day a week, and I stuck with it — and I'm glad I did," he says.
Meanwhile, Duprez grew up on the nearby Lisson Green estate which she describes as a "concrete jungle",
Despite this, she looks back with fond memories.
"It was great growing up there. I went camping every other weekend and when we weren't camping, over the winter months, I would go to the dogs at Walthamstow with my granddad," she says.
"I wasn't trying to get away from anything, and I wasn't trying to say 'I've got to do something better' — I had a great childhood."
Despite this, she says "where you're from shouldn't pigeonhole you".
"I think I and my brother, who runs his own company, are testament that you can be whatever you want to be," she says.
"But sometimes you just need to meet the right teacher to unlock it, somebody who sees that little bit of potential."
————————————————————————————————————————————–
It's a personal thing
What is your favourite book, and why?
JD: This sounds very crazy, but I read the London Encyclopaedia a lot. I first picked one up when I was about 25 at a car boot sale and it was really musty, but it literally has anything you need to know. I love London, so it's a great book. Other than that I'm a speed reader so I just eat them very quickly
KM: I don't read a lot, but I do read about psychology, even though it takes me ages, and anthropology, and I really like Lateral Thinking by Edward de Bono — just about different ways of thinking
What do you do to switch off from work?
JD: I chat a lot in the day, so I stop chatting — I go home and I like peace. I love music, I love champagne, and I like a party and a dinner. Also I love to travel
KM: I do yoga. I drink. I like football — I'm born locally so I support Arsenal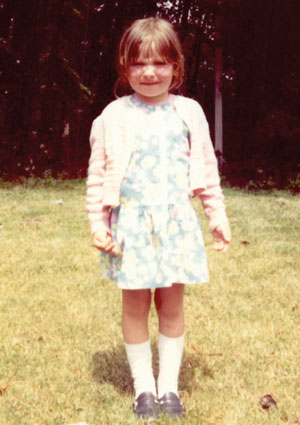 What's your pet hate?
JD: I can't stand the telly being on in the background when there's nothing that anybody wants to watch. Or when you flick and flick until you find something half way through a programme that you might want to watch. I know exactly when I want to put the telly on, and it's very rare
KM: Bigots. I've met loads in my life, in this industry. When I first started work in the 1970s, I always worked with a lot of West Indians. And that was when racism was rife and that kind of sat with me
If you could invite anyone to a dinner party, living or dead, who would it be?
JD: I wanted to be clever, but as soon as I saw the question I thought of my dad. He died when I was 18 years old and I'd love to tell him what I've done with my life. And he was in the construction industry too, so I'd like to ask him a few questions about how it has changed
KM: Winston Churchill. Other than that I meet a lot of famous people doing what I do now, I suppose — parliamentarians and secretaries of state or whatever, and to be honest none of them phase me. I don't think I'd prefer to go out with any of them over my friends
What did you want to be when you grew up?
JD: An air hostess
KM: I wanted to be a practising atheist because I hated being sent to church on a Sunday morning. I am a total non-believer, but I can see the powerful good that religion does to people