An infinite enthusiasm for physics gave Sir David Melville the incredible opportunity to be part of the Apollo Programme to land the first man on the moon in 1969.
The current chair of Pearson Education Ltd was given the opportunity in the mid-1960s after he completed his physics degree at the University of Sheffield and secured a year's placement at Columbia University to assist with Neil Armstrong's giant leap for mankind.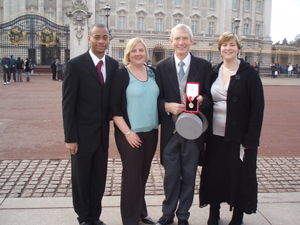 One journalist described my career as 'repeatedly clutching defeat from the jaws of victory'
The grandfather-of-five says: "I was very committed to science and space physics was my real passion at the time.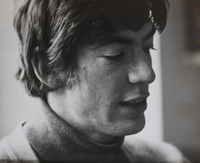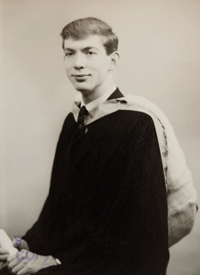 "The detail of my involvement in the Apollo Programme is rather complex — it's best to say I was a physicist on the programme."
He adds: "However, I always had an interest in, as well as students who were very clever and bright and had opportunities, those who missed out on those opportunities."
It was an interest that would lead to a 50-year (and counting) career in the education sector — with half of that coming via FE roles.
And Sir David has held notable job titles in the sector, including Further Education Funding Council (FEFC) chief executive, Vocational Awards Council chair and FE adviser to successive government ministers.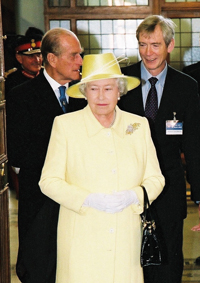 He has also held a range of higher education roles including vice-chancellor of two universities and was awarded a CBE in 2001 and a knighthood in 2007 for his services to FE and higher education.
Sir David, now 71, retired from full time work eight years ago and currently works part-time as Pearson Education Ltd chair, Manchester Metropolitan University governor and is a patron for numerous trusts including the 157 Group and Comprehensive Future.
A career like this was not built overnight, so where did it all begin for the former FE funding boss?
Sir David was born in Gateshead, Durham, in 1944, to dad Fred and mum Mary and grew up with older sister Joan in a small cotton mill town in Lancashire called Clitheroe.
"My father was a local dental mechanic and my mother was a shop assistant, who both left school at the age of 13 to start working — so I was the first in the family to go to university," explains Sir David.
He went to Clitheroe Grammar School to do his O-levels and A-levels, and then went on to study physics at the University of Sheffield in 1962.
After graduating from the university, Sir David travelled to America for a year in 1965 to work on the Apollo Programme as part of his space physics diploma.
The programme was designed to land humans on the moon and bring them safely back to earth between 1963 and 1972, and Sir David helped set up Neil Armstrong's successful Apollo 11 mission.
The experience gave Sir David the ambition to teach and on his return to the UK, he completed a PhD at Sheffield and secured his first job as a physics lecturer at the University of Southampton, where he worked at until 1984.
Then as a nationally renowned scientist he chose to move to Lancashire Polytechnic (now University of Central Lancashire).
"It was quite a different institution to move to and the people around me at Southampton thought that it was the end of my career," explains Sir David.
"In fact, one journalist described my career as 'repeatedly clutching defeat from the jaws of victory'."
However, Sir David explains that he was particularly interested in the way polytechnics took students who "didn't have particularly good A-levels and gave them opportunities".
He worked at the polytechnic first as professor and head of physics rising to become vice-rector by 1991 and then went to Middlesex University to become vice-chancellor.
"I shifted from physics, to managing larger and larger organisations, but the thing that drove me was opportunity — giving people second chances, and seeing amazing results with all of that," he says.
His next career move proved to be the biggest yet and in 1997 Sir David became FEFC chief executive until 2001.
"I was the second chief executive and that is what I am known for in FE," says Sir David, adding: "The FEFC was quite a small body which funded all of the colleges in England, and what it did, from when it was established, was to bring together the colleges into what might be called the FE system.
"Before that, they were in separate local authorities, so it was important to get them together into a national system."
Sir David joined the FEFC while the government changed from Conservative under John Major to Labour under Tony Blair's New Labour.
"So all of my years as chief executive were during the labour administration and there was a lot of interest in FE at that time," says
Sir David.
He explains one of the reasons for the interest in the sector was because then-Education Secretary David Blunkett "understood FE" when "generally politicians didn't — and still don't".
"So this was a time when FE had its place in the sun, and we were able to grow it and develop it in that period," says Sir David.
Throughout his five-year stint at the FEFC Sir David visited more than 300 colleges, which he said was a highlight of the job.
He remembers one student at a college he met who had gone into catering with no GCSEs to do a BTec.
"He said: 'One day I will do a higher national diploma'. This really inspired me because this student had a line of sight to achieve that qualification, and he knew he needed to get though each year at a time," explains Sir David.
"He didn't have to go through some kind of UCas system with steps and do A-levels, he could just progress — and of course that was transforming for his life."
Sir David's time as chief executive of the FEFC came to a close when the change in 2001 brought the FEFC and Training and Enterprise Councils together to become the Learning and Skills Council.
"My own view is that that change, although I was in favour of it at the time, proved to be pretty disastrous for colleges, and it's led to a situation where it's now easy for government to cut FE, which is what it's doing at the moment," he says.
With there being little impact Sir David can have on the current cuts, his hopes for the future of the sector are for "colleges to move to the kind of independence that polytechnics moved on when they became universities".
He says: "In a sense colleges could be given more freedom and more responsibility, and so could be more responsive to local need — but it just hasn't happened.
"At the end of the FEFC the whole system went the other way and there has been more micro-management by central government, even when there's no funding.
"That's my biggest disappointment, because I think colleges could do much better if they were freed up — just in the way that new universities have blossomed."
At the end of our conversation when we discuss what has driven him this far within the sector, Sir David reflects on his half a century career and notices a sequence which has developed over the decades.
He says: "When I was a tutor to students at Southampton University, I had direct influence over tens of students.
"At Lancashire Polytechnic and Middlesex, that became thousands.
"But at the funding council, it was millions — and to have an influence over what happened, how it was funded, what opportunities were available, was really what drove me.
"But the driver was to influence and to help many more — so that's been the pattern of my career."
---
It's a personal thing
What's your favourite book?
I guess the Sherlock Holmes series by Arthur Conan Doyle, and I've even read the recent ones by Anthony Horowitz. Or anything by Thomas Hardy, such as Tess of the D'Urbervilles. I also read political biographies, so recently I've been reading Alan Johnson's biography. I read a lot of these — mostly people I admire
What do you do to switch off from work?
I sail. I have been a sailor for, I guess, more than 40 years. I have sailed all different kinds of boats, mostly around the south coast, across the channel to France, Belgium, and Holland. I have sailed about 15,000 miles — and I mostly sail with my wife, Hilary
What's your pet hate?
I guess two. One is prejudice. I have spent my life doing various things associated with combating prejudice, particularly racial prejudice. And the other is ignorance, so my career has been about education
If you could invite anyone to a dinner party, living or dead, who would it be?
Someone whose company I did enjoy a lot who has now died is Lord Brian Flowers, who was the rector of Imperial College, a famous physicist and sort of my mentor. And the other would be someone I admire, such as Nelson Mandela
What did you want to be when you were growing up?
I went through all the usual things growing up such as a footballer, a doctor and a surgeon — I think I even wanted to be a dentist at one point