The FE sector is not doomed, the new commissioner has insisted during upbeat speech dismissing claims that it was "failing".
In his first major address to sector leaders since he took over from Sir David Collins in October, Richard Atkins told a packed reception for governors' at the Association of Colleges annual conference that "the sector is doing pretty well". 
"I do not subscribe to the view that the FE sector is in a mess, or it's failing," he added.
He told them that the "majority" of colleges he'd worked with since taking up his new position "are doing a good job, and in some cases a really exceptional one".
He acknowledged that some colleges were "not doing well", but said "part of my job is to work with you to get those colleges back on track as fast as we can".
Mr Atkins' appointment was confirmed by the Department for Education on October 17 – although FE Week broke the news almost a month earlier.  
The former principal of Exeter College, the best in the country according FE Week's new league table, told the assembled governors that after 21 years as a principal he was "steeped in the sector".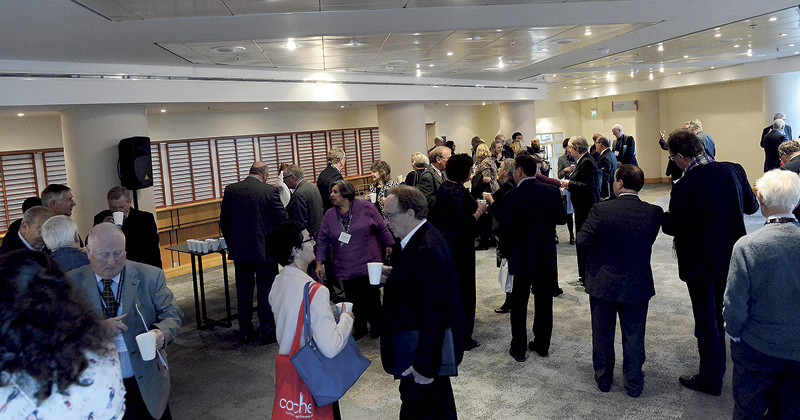 He said he was "absolutely delighted" that his first official speaking engagement since becoming FE commissioner was to an audience of governors, as he said their role in colleges was "absolutely crucial". 
"When it's working well the whole college seems to work well – and when it's not working well, over time it begins to infect the whole college," he said. 
The new FE commissioner also discussed the work he was doing chairing steering group meetings in the final two waves of the area reviews of post-16 education and training. 
He shares his predecessor's belief that the process, which had been hit with long delays in the early stages, was now running smoothly. 
He said: "The process of area reviews now seems reasonably well established and the process I'm going through and the way we're chairing those seem reasonably smooth, and there's far less uncertainty and far less apprehension than there was nine to 12 months ago."
The other aspect of his role involves intervening with failing colleges, and he said that "juggling" the interventions with the area reviews was keeping him "pretty busy".
He described the FE commissioner's role in interventions as "pretty much the opposite" of an Ofsted inspection.
"When we come in it's much more about how and why, and working with you to understand what caused this and what can we do to make it better," he told the governors.
Mr Atkins also joked about the handover period from his predecessor, which he described as "one of those very short apprenticeships we don't approve of".
"Three weeks with David Collins as my master, and he left me with the two essentials for this job – the Network Rail map of England and a guide to very best Premier Inns," he said.