Ministers need to take a more realistic view of the cost of high-quality technical education and increase funding to it accordingly, Lord Sainsbury has said, as the government begins to implement his recommendations for a slimmed down system.
His influential report on technical education has heavily informed the government's new skills plan, which will see over 20,000 post-16 vocational qualifications replaced by 15 new "high-quality" routes.
The peer told delegates at the Association of Colleges' annual conference in Birmingham on Tuesday that his scheme stood more chance of succeeding than the various other botched government reforms of the past.
However, he was keen to reiterate that the new system would need to be properly funded if it is to rival the success of continental systems, particularly in Germany.
He wouldn't be drawn on exactly how he would secure the extra cash, but said: "All I can do is point out what cost is needed and do everything I can to convince the minister that this is needed. You only need to compare to more successful systems in how much more they spend to see this."
He continued: "My report has a better chance because we began by doing what I would do in business – by looking at other systems and what we can learn from them.
"One needs to have a national system of qualifications that is well understood and generally accepted.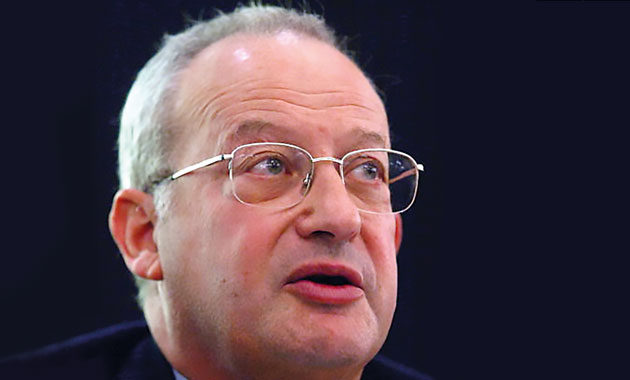 "Over 22,000 qualifications are currently on offer. Some commentators have joked about the confusing world of post-16 education as 'if you are not confused about it then you don't understand it'."
Any talk of endowing the system with parity of esteem is "nonsense", he added, unless a genuine currency with employers is achieved, while calling for a significant improvement in careers advice to help convince students that vocational training is a viable option.
Lord Sainsbury also stressed that some 16-year-olds will not be ready for the technical qualifications or A-levels, and suggested that they might require a "transition year" – which also needs paying for.
He told delegates: "I genuinely think these reforms present a once-in-a-generation opportunity to deliver world-class technical education – to properly equip young people with the knowledge and skills to thrive in the workplace.
"This country faces huge challenges to deliver the skills the economy needs, and it is only a strong and appropriately funded sector that can do this."
While the government accepted and "will implement" all of the Sainsbury panel's proposals  it would have to be done "within current budget constraints"
The peer's comments on funding, which come just over a week before the chancellor Philip Hammond's autumn statement on November 23, do not match the assertion made by the former skills minister Nick Boles in July, who said that these reforms would probably have to be implemented using existing funding levels.
In the introduction to the Skills Plan, he said that while the government accepted and "will implement" all of the Sainsbury panel's proposals "unequivocally", it would have to be done "where that is possible within current budget constraints".
There has also been confusion across the sector over how many technical qualifications will make it into the new system, and whether the Sainsbury review could ultimately result in more complexity and costs than first envisaged.
However, Warwick Sharp, the deputy director of 16-to-19 strategy at the Department for Education, insisted two weeks ago that it was a "myth" that the streamlining – which many in the sector worry could be too drastic – would result in limited outcomes.
He told delegates at the Association of Employment and Learning Providers' autumn conference that it was "a myth" that we would end up with 15 qualifications "because there are 15 routes", adding: "I think it will look different across each route."
When asked by FE Week to comment on Lord Sainsbury's comments, a DfE spokesperson would only say: "We want to build an FE system that works for everyone and ensure high quality technical education gets the prestige it deserves.
"That is why we are reforming technical qualifications, ensuring they meet the demands of employers and help boost our economy.  Our Skills Plan clearly outlines out commitment to deliver on Lord Sainsbury's recommendations and will ensure that more young people are equipped with the skills that employers are asking for."