Gazelle colleges have been told that proving their £15k membership fee is money well spent is now a "priority" for the organisation.
The fee was cut from £35k after the number of college members plummeted from 23 to ten in just over a year — with three out of five founder colleges among those to have quit — following repeated criticism that Gazelle carried out no return on investment (ROI) analysis.
The new membership fee was announced by the organisation, and reported on feweek.co.uk on September 24 with the conclusion of its long-running membership review.
And while the initial announcement contained no mention of ROI analysis, a spokesperson for the organisation has since told FE Week: "We know we need to do more work on ROI analysis of activity going forward and this is a priority for the new grouping."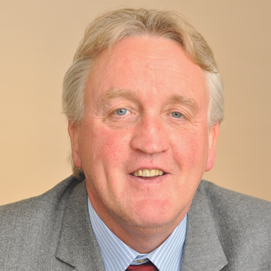 It comes after Gazelle chief executive Fintan Donohue (pictured right) told FE Week in January with the launch of an impact review — that did not contain any ROI analysis or consideration of whether membership might affect Ofsted grades — that it was for college members to decide if his organisation delivered value for money.
But Gazelle Colleges Group chair Stella Mbubaegbu, principal of continued Gazelle member Highbury College Portsmouth, said last week that Gazelle "needed to change in order to better reflect the financial pressures facing colleges".
The Gazelle spokesperson further said the £15k figure had been determined by members as "an appropriate amount to support a more focussed set of objectives and associated activities".
And it came in response to the January report which, she said, recommended "a more affordable programme of activity".
She added: "The new structure gives full ownership to members through the mechanism of a not-for-profit company, providing a single type of membership by removing the distinction between founders and other members."
Despite this, the two remaining Gazelle founder members — City College Norwich and Warwickshire College Group — will not have to fork out the £15k membership fee for two years "in recognition of their early endeavours and investment".
A number of organisations had been linked to Gazelle, including Gazelle Global, Gazelle Foundation and Gazelle Transform, but Dick Palmer, chief executive of Transforming Education in Norfolk (Ten), which includes Norwich college, said: "Gazelle will be ceasing all activities and any residual funds will be shared among shareholders."
He added: "A group of colleges, together with partners and sponsors, remain dedicated to advancing the enterprise and entrepreneurial agenda through the Gazelle Colleges Group. The Gazelle Colleges Group will, from December 2015, be the only Gazelle entity in existence."