Hundreds of skilled young tradesmen and women from across Europe came together to compete in a range of skills at EuroSkills 2014, in Lille.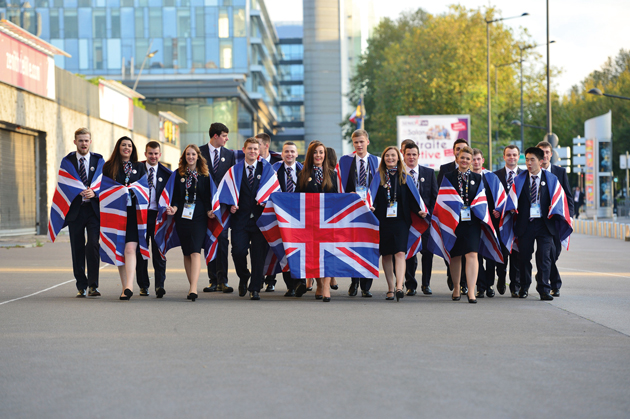 The competition kicked off with a lively opening ceremony at the 7,000-seater Zenith Arena on Wednesday (October 1) with performances from former winners, welcome speeches and a parade of competitors.
The president of WorldSkills Europe, Jos De Goey (picture below right), took to the podium to wish the competitors good luck, but told them: "Be warned, this will be no easy ride.
"We expect hard work and a high standard of know-how and commitment from you in whatever line of business you represent. In return, you will have the experience of a lifetime."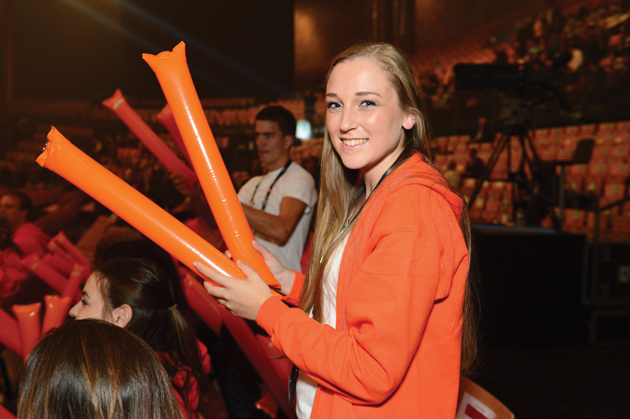 Among the UK team at the ceremony was professional restaurant service competitor Lucy Jones, aged 20. She told FE Week: "It's been amazing, everyone's enjoyed every step."
Lucy, like the other UK competitors at EuroSkills, was chosen for the provisional WorldSkills squad in June. Since then, she says, it's been busy. Everyone works full time and then training, it's all the days off you have, all the breaks you have you're studying, going to training sessions and flying everywhere," she said.
However, all the training seemed to have paid off, and all the competitors — apprentices and former apprentices — sounded confident about the competition ahead.
Calum Knott, a 22-year-old mechatronics competitor, said: "It should be a really good competition. The quality of skill is incredibly high, there are some very, very good competitors – in my category there are some people who've come second in EuroSkills before so we're expecting a really tough fight but we hope to aim high.
"We're looking forward to the challenge – there's no point competing against people you're better than."
Team UK was up against competitors from 24 other European nations, all hoping to win gold, silver or bronze.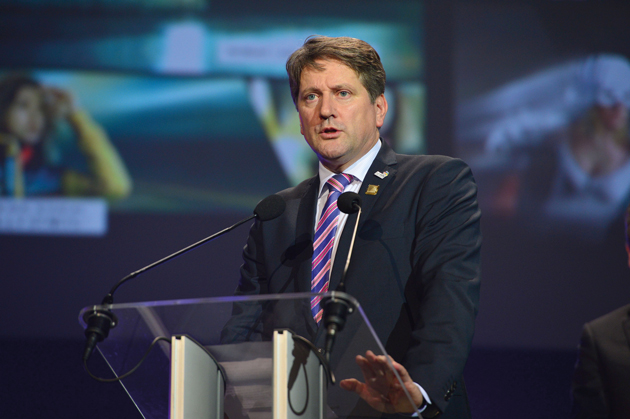 Larissa Van Ewjik (pictured above right), 18 and from the Netherlands, was competing in the hotel reception category. She said: "I'm a little bit nervous but I will do it, I'll be OK. The people I've met from other countries have been really nice, really friendly. I really liked having the chance to meet them."
The competitors faced two days of gruelling competition on Thursday and Friday, with the winners expected to be declared on Sunday evening.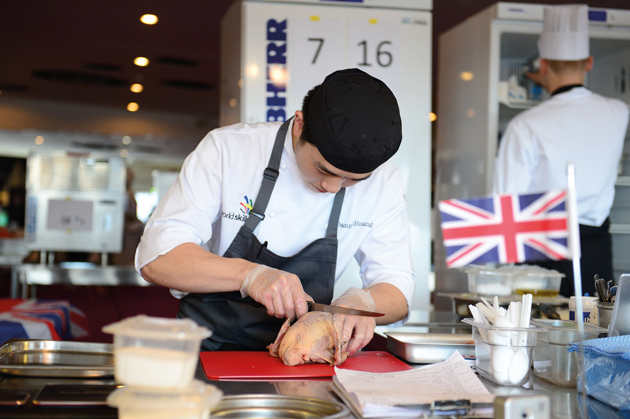 For results and more coverage, look out for the FE Week supplement available online today (Monday, October 6) and free with next week's edition.