Trevor Gordon was the equalities officer at South East London's Lewisham Council in the early 1990s when he was involved in a heated debate with senior officials.
He was about to make a point when his boss "devastatingly" cut him short, saying 'Trevor, you can't speak — because you're just not qualified to speak'.
It is a memory that clearly still stings the 56-year-old FE management consultant, but it is one that drove Gordon back into education.
"I went to the toilet and cried my eyes out," he tells me of the incident.
It prompted him to sign up for a degree in social sciences at London South Bank University having left FE in 1976 with a prized A-level.
But for the teenage Gordon, there had been just one ambition. When asked by the careers officer about his future career plans, Gordon said he didn't care — as long as he could wear a shirt and tie.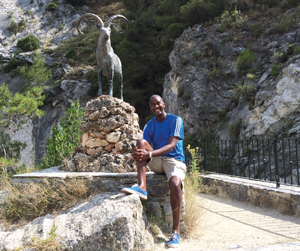 "I'd never seen black men in shirts and ties," he says.
"I'd see them on the buses and the trains. I'd see them in the factories, but I never saw any black men in shirts and ties."
Gordon was born in Jamaica in 1959, but he and his parents, Linford and Gloria, moved to England in 1961.
"Mum was a qualified nurse, but they wouldn't let her do that, so she cleaned floors," he says.
"Mum was from a very wealthy family. My dad was from a very poor family, and they eloped — it's quite romantic – and then ran away to England together, but it was never going to work. And it didn't."
As the marriage ended, Gordon, then aged four, was put into care for four years, before he, brother Michael and sister Maxine went to live with their father.
Their mother left for America, where her qualifications would be recognised, and Gordon didn't see her again for another 16 years.
She has since died, but Gordon says of their reunion: "I had a fantastic relationship with my mother. At the age of 24, I flew myself to New York and knocked on her door, and she fainted — it was a very emotional moment.
"From that point on it was as if we had never been apart. She was an awesome woman and she sat me down, and explained what happened and I understood. So we had a wonderful relationship."
But his mother's experience of prejudice was one he shared at school where, he says, he "suffered serious institutional racism".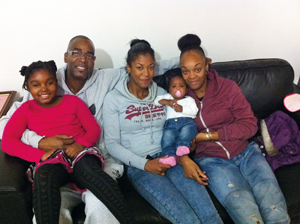 "I had a very bright brain, but I was told, 'Gordon, your people don't do maths – they're only good with their hands'" he explains.
"At that time racism was unreal, just unreal — it wasn't education, it was containment, and we were radicalised.
"So school for me was just a laugh and a joke, just playing to the stereotype — 'Well okay if that's what you think I am that's what I'll be.'
"We were the sons and daughters of the immigrants who came after the war to clean up the mess — they weren't about to educate us."
At 15, he was thrown out of school but was allowed to come back to sit his exams.
He says it was one of the things that spurred him on to go into education.
"I wanted to make a difference to that whole experience," he says.
After leaving school, Gordon started college at Kingsway Princeton (now a part of Westminster Kingsway).
"FE turned me around," he says. proudly.
"I had a brain and college engaged it — so in one year I got six O-levels and an A-level."
At 18, with first daughter Sharlene, now 36, on the way, he got a job as an agent for printing companies and alongside this took on voluntary youth work with at-risk children.
"I thought I had grown up poor, but these kids were dirt poor," he says.
"And it was an eye-opener as well, because two of the children I worked with, and I really fell in love with — Michael and Natasha — died.
I had a very bright brain, but I was told, 'Gordon, your people don't do maths – they're only good with their hands'

 
"Their mother went out raving and the pilot flame on the old immersion heater went out and they were gassed. I will never forget that."
Following the tragedy, Gordon decided to pursue a career in youth work and local government and got a job managing a community education centre in Clapham, then as the manager of three centres in Kensington and Chelsea.
By the time he'd got the council job in Lambeth, he had met wife Paulette, and the couple had two young daughters, Iman and Naeemah.
"Paulette was lovely, a wonderful person," Gordon says of his wife, who supported his decision to return to education, despite the financial difficulty it caused the family. Sadly, she died from cancer in 2011.
After seven years part time at South Bank, which included an MSc in sociology, law and social policy, Gordon re-entered the world of FE in 1994, this time as a head of equal opportunity services at Lambeth College, "and never looked back".
"I loved it. I thought it was fantastic. I loved education," he says.
After seven years there, he moved to Croydon College as a vice principal.
However, after a year there he began to be feel "disillusioned" with senior management. And he doesn't mince his words about the bits he wasn't so keen on.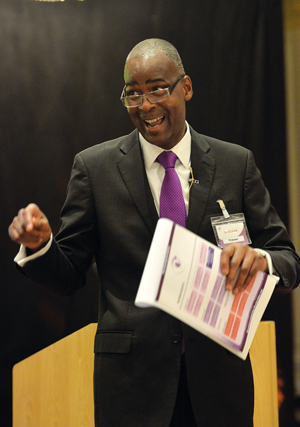 "It took me a bit of time to realise that it's a small world, and there's a lot of nepotism, and a lot of institutional sexism at that time as well — and that hasn't changed, looking at the sector, as much as it could have done — and it's still suffering from the same old racism in parts.
"So yes, I have watched it change, but I have also seen some not so good stuff as well — I have worked with worked with some really wonderful people who have inspired me on my journey, but equally I have met some really God-awful principals."
His particular bugbear, he tells me, is the "small cohort of principals who have never taught, and they have come up through the finance route".
"I think if you did some research you would find a correlation between those colleges that are not getting outstanding, and the fact their chief executives have come up as finance directors," he says.
"We went through a panic in the sector where all of a sudden money became the priority."
After leaving Croydon, he set up Gordon French Associates, offering teacher training and equality and management consultancy, a role which has taken him, he says, into around 300 colleges nationally, and given him a brief stint as dean — principal — of a newly-set up college in Saudi Arabia.
Now, back in the UK, Gordon says he's "going to continue to do what I do, which is teach teachers, drive them to outstanding".
"I am going to continue to do my quality and diversity work, which I love with a passion," he says.
"And I am going to continue to agitate and let people know that FE is an awesome sector."
But he also admits, "deep down, I've always wanted to be a principal".
"But the sector kind of shut me out, because I speak my mind, and because I have been a consultant," he says.
"And also I think in FE there's a glass age ceiling and I think once you hit 50, if you haven't made principal by then, there's a good chance you won't."
But that isn't going to stop him trying he tells me, in a burst of confidence that shows how far he's come since that rebuke at Lewisham Council.
"You give me a college, any college in this country, and in three years I will make it outstanding," he says.
"I am not blowing my own trumpet — I am quite shy, I am quite reserved, but being able to make statements like this comes from my faith, and it comes from knowing that what I am saying is true.
"So I will also occasionally apply for the odd principalship — I still have a good few years left, and I still love FE with a passion, I really do."
————————————————————————————————————————————–
It's a personal thing
What's your favourite book?
The Bible — I absolutely love it. It's my inspiration manual. It's important to me because it's allowed me to deal with a lot of the situations I've been through in a way that I probably wouldn't have otherwise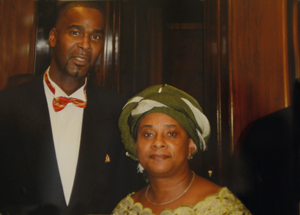 What do you do to switch off from work?
I listen to music, that's my real kind of coming down. I try to avoid the TV as much as I can these days, and my music ranges from classical piano to jazz, reggae, hip-hop, a bit of rock. That's essentially how I chill, with a glass of wine. And I love travelling. I think as an educationalist, there are three kinds of education. There's your book education, your academic and vocational stuff, there's travelling, and the third is just growing up working class, in a working class community, which is the kind I call 'street' education
What's your pet hate?
Racism and nepotism, particularly phenotypic [skin colour] racism. I have fought it all my life, and I hate it with a passion. And I have seen a lot of nepotism in my career as well, I have seen a lot in FE, and I think it's one of the reasons why we have in some instances the quality of managers that we have — because they haven't been recruited to posts based on experience and ability. Unfortunately, education is high in nepotism
If you could invite anyone, living or dead, to a dinner party, who would it be?
I would like Jesus Christ, Nelson Mandela and Martin Luther King. And the reason is that I can't think of three other men of colour who have had so much influence on the world, and I would just like to sit down at a table with them and just talk about the world — it would be awesome
What did you want to be when you were growing up?
I won a child scholarship at the age of eight to Guild Hall to act. I was in a play at school and then they put it into the local civic centre, and I was seen by some people by Guild Hall who said they would give me a scholarship. The play was called The Reluctant Dragon — and I was the dragon who didn't want to set fire to people. It was interesting, because nobody saw me because I had a mask on, so nobody saw a black kid under there. But my dad wouldn't let me go. He said the 'only black person on TV is Sidney Poitier — and I'm not sending my son to train to be an actor because he won't have a career'