The House of Commons Public Accounts Committee (PAC) will publish the results of its inquiry into the financial state of the sector on Wednesday (December 16).
The report on 'Overseeing Financial Stability in the FE sector' is expected to feature conclusions drawn by PAC members from an evidence session it held on October 19.
The committee declined to reveal details of its findings ahead of publication, but it is likely to reflect, for example, on comments made during the hearing by permanent secretary for the Department of Business, Innovation and Skills (BIS) Martin Donnelly.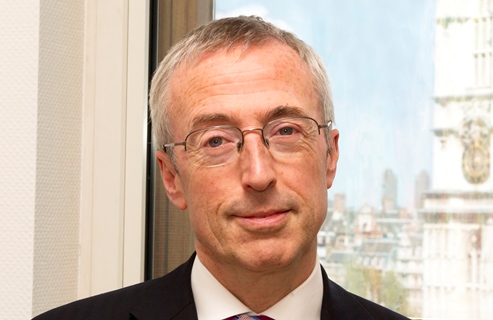 He looked ahead to how he expects the sector to look after post-16 education and training area reviews have been completed across the country, as reported in FE Week.
"I think it's pretty clear that the number of college is likely to continue to decrease," he told MPs.
"We don't have a target. Our concern is that we end up with very resilient colleges able to provide a very high quality service — it's likely, and it's my personal view, that there will be significantly fewer of them."
The committee's chair and Labour MP for Hackney South and Shoreditch Meg Hillier (pictured above), who declined to comment on the report today, warned during the hearing that the process of "rationalisation" of college provision could prove "haphazard".
And principal of Central Sussex College, Sarah Wright, told MPs that heavy funding cuts had been "coupled with often late decisions, which do not enable colleges to plan ahead".
She added: "The fact that funding is made on a year-by-year basis, and sometimes there are cuts to funding in-year, means that it is very difficult for colleges to plan their finances effectively."
The Association of College also submitted written evidence, stating: "For the vast majority of colleges, debts owed to banks, local government pension funds, the Government and other creditors are manageable and are matched by assets (land and buildings in education use).
"There is, however, a small minority of colleges with unsustainable debt.
"It is worth noting that government policy up until 2013 specifically encouraged colleges to borrow more to invest in their buildings."
Looking towards the outcome of the report, chief executive of the Association of Employment and Learning Providers (AELP) Stewart Segal, said: "It will be interesting to see the latest information from the PAC and it will be important to ensure that funding for frontline delivery is maximised across all providers."
The PAC inquiry followed up on the findings of the National Audit Office (NAO), which in July reported that the financial health of the FE college sector had been in decline with 110 colleges recording an operating deficit in 2013/14, up from 52 in 2010/11.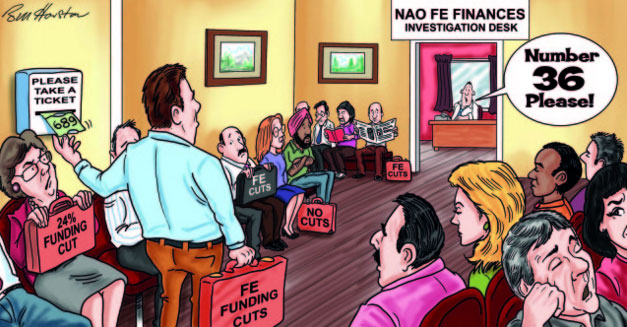 The NAO report, entitled Overseeing financial sustainability in the FE sector, further said that in the same period, the number of colleges assessed by the Skills Funding Agency (SFA) to have 'inadequate' financial health rose from 12 (5 per cent of colleges) to 29 (12 per cent).