Providers have been left in the dark about when procurement for adult education budget contracts will be launched for the first time, after the government admitted it has "no date".
The Skills Funding Agency wrote to training providers in October and told them that their current AEB contracts will end this July – rather than be automatically renewed as before.
It stated that changes to contracting regulations, which came into force in February last year, meant that the SFA could no longer automatically renew contracts when they ended and instead "must procure future training provision".
The exercise was first expected to take place this month, but the government has now told FE Week that there is no scheduled timetable for when it will happen.
A spokesperson for the Department for Education said yesterday: "There is currently no date for when this procurement process is going to be, and no date yet for when that date is likely to be announced."
Any delay beyond January for the process is likely to cause significant issues for training providers who need to get contracts up and running for the summer.
Colleges – which contract with the SFA through a grant funding agreement – are in the clear as they are not affected by the changes.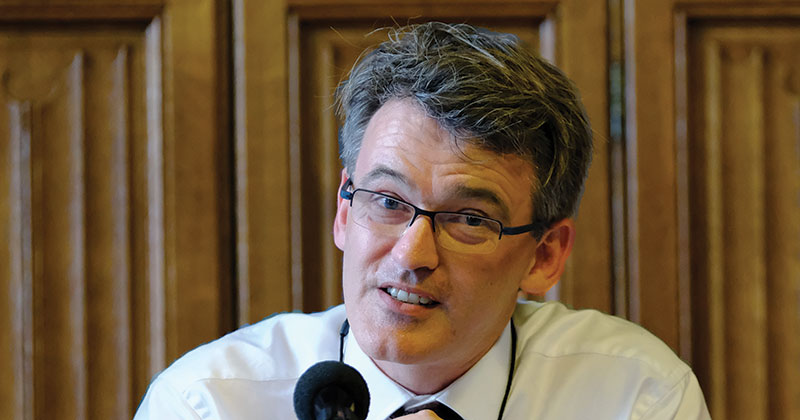 Since hearing the news in October that there is to be a procurement process for private providers, Mark Dawe, chief executive of the Association of Employment and Learning Providers, has lobbied for all providers – including colleges – to have to compete to deliver AEB provision.
At the time he said that without a tender, it would "seem the process is incredibly biased against large independent providers".
Responding to the news that the government currently has no set date for the process, Mr Dawe told FE Week: "We have been pressing for the whole of the AEB to be put out to tender. If the delay is to organise this, we strongly welcome it."
As previously reported by FE Week, the requirement to procure the AEB provided by private training providers is the result of changes to European Union law.
The changes were first revealed in an SFA document, Adult Education Budget: Changing context and arrangements for 2016 to 2017, published last January, which said: "In advance of 2017/18, changes to EU procurement regulations will require us to procure the adult budget provided to ITPs.
"This means that the AEB will be subject to competition as part of a procurement process."
The new contracts would be for 2017/18 "with an option to extend contracts for a further two years, which we will review on an annual basis," according to the letter sent to providers in October.
The change will not affect apprenticeship provision, which will be procured separately through the new register of apprenticeship training providers.