JL Dutaut meets a high-performance skills coach whose experience shines a light on the challenges facing the necessary education revolution
What does it mean to prepare someone for the modern world of work? What does it take to retain skilled staff in an economy increasingly defined by transience? On many levels – whether it's about tying in with local and national industrial strategies, mapping a broad and balanced curriculum or recruiting and retaining staff or students – these questions are central to the sector.
More than that, they are professionally relevant whether you are in the boardroom, the staffroom or the common room. Perhaps that's in part why Boris Johnson this week chose an audience of students and staff at Exeter College to announce his plans for a new 'Lifetime Skills Guarantee'. As the Prime Minister himself said, "the British economy is in the process of huge and rapid change", and "the [Covid] crisis has compressed that revolution".
In this tumultuous context, meeting Jenna Wrathall Bailey for the first time was surprising on many fronts. To be sure, WorldSkills UK's high-performance skills coach has held her fair share of posts, from lecturer at Preston's College, through curriculum leader at Ashton Community College, to quality assessment coordinator at Myerscough College; and nationally from external quality assurer for awarding body VTCT to private consultant. So far, so modern.
At school I was plodding along but this put fire in my belly
But a thread runs through her career – one that has already resulted in being awarded an MBE for services to vocational skills. Throughout it all, almost from the moment she passed the A levels everyone else wanted her to do and made her way onto the college course she'd always aspired to, Wrathall Bailey has been involved with WorldSkills. It is in that long-term partnership, how it began and its impact not only on her but on so many leaders, teachers and students she has worked with, that policy makers, not least the Prime Minister, might find some fruitful ideas about navigating the economic straits ahead.
FE Week readers will be familiar with WorldSkills. The international organisation coordinates the efforts of 79 member countries and regions and is best known for its bi-annual skills championships, last held in Kazan, Russia in 2019 and next due to be held in Shanghai in 2021. But in between the showcase events, it does much more than that, and in her new role for WorldSkills UK, Wrathall Bailey is central to that here.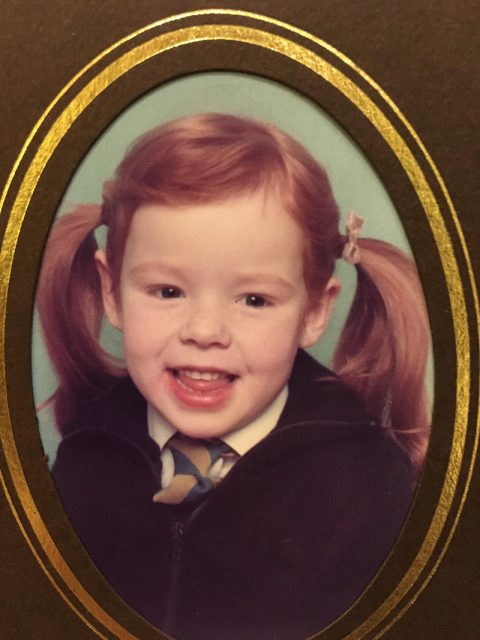 As high-performance skills coach, her role at the heart of the organisation's new Centre for Excellence programme, launched this month, is two-fold. First, it is to support colleges, working mainly with lecturers and curriculum leads, "taking everything that we have learned globally, and supporting them and saying, we've learned this information, these are the standards we're seeing, these are the techniques we use, the mindsets, methodologies, and this might be useful to embed within your sessions." Second is "sitting on various boards and reviewing national occupational standards" across a variety of sectors.
Initially, the Centre for Excellence will work with 20 centres, selected from 55 applicants. The application process means all involved have elected to be there, but Wrathall Bailey doesn't take their engagement for granted. "We're just educators," she says. She is evidently conscious as only a classroom practitioner can be of the barriers the profession sometimes erects to protect itself from external influences that too often border on criticism. "Educators who just had an amazing opportunity to go to WorldSkills and are just basically bringing back what we've learned, and hopefully our passion and our drive will break down barriers and get them hooked as much as we are."
With Wrathall Bailey, that drive and passion are authentic. As is her professional identity as an educator. Though she is no longer practising in the classroom in her role at Myerscough College, she taught altogether 14 years. But Wrathall Bailey is not simply an educator who went to WorldSkills. She is just as much a WorldSkills competitor who went into education.
You can work towards excellence and you can do well in any career
Aged 16, Wrathall Bailey wanted nothing more than to study beauty therapy. She'd done so since a neighbour – a beauty therapy lecturer – had taken her to work to be a model for the day. "And I just thought 'oh my God, I really want to do this'. I think I'd be good at it. And I think that's the difference: at school I was plodding along, but this put fire in my belly."
That early contact, not just with beauty therapy but with the teaching of it, was crucial for her, as it is for so many at that age. Much has been said about the disadvantage this year's GCSE cohort are at because of the pandemic, but very little has been focused on the fact that many will have missed out on work experience. Too few have Wrathall Bailey's luck of knowing someone passionate about a profession, and placements play an important part in creating that opportunity. This group's severely disrupted year 10 will have robbed many of it with potentially important consequences, made worse if under-appreciated in mitigating the crisis for them.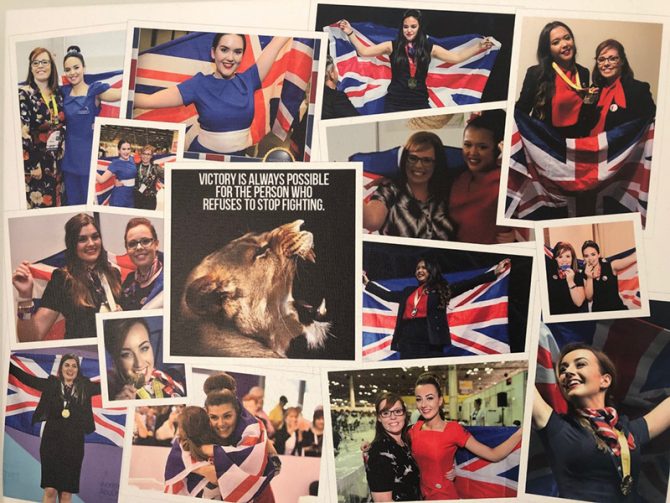 But luck isn't enough. Having discovered that passion, she was put off the idea by a careers interview at school. "The careers advisor told me 'no don't go and do beauty therapy. Your grades will be too high for that'. So I got shuffled into going to do my A levels and I really did not enjoy it."
That experience, unfortunately, remains far from atypical for any student who is remotely high-performing. The Prime Minister's first job will have to be to tackle the various incentives that perpetuate it if he is ever to deliver on this week's bold promise "to fix a problem that has plagued this country for decades […] the pointless, snooty, and frankly vacuous distinction between the practical and the academic".
For Wrathall Bailey, the distinction seemed vacuous anyway. Her grades from Blackpool Sixth Form could have secured her a place at university but instead, she chose her passion. "At age 18, you can start obviously thinking for yourself, and I thought 'no, beauty therapy is what I want to do'. You can work towards excellence and you can do well in any career. So I went there."
I'm just glad that I'm part of the movement that's trying to change perceptions
And it was there that lecturers picked up on her passion and potential and introduced her to WordSkills for the first time, beginning a relationship that has so far lasted 21 years. "Those tutors must have seen something in me, a few attributes that made them think 'she's suitable for going off and representing the college'. So I did and I was lucky enough to win it."
Following her gold medal at the national beauty therapy competition, she was selected to represent Team UK for the WorldSkills global competition in Montreal in 1999. She took second place in her category. The following year, WorldSkills awarded her for her 'outstanding performance' at the skill Olympics.
After that, her focus was on developing her career in education. "Aspirations grow only because you can see what's open to you," she tells me, and WorldSkills had opened her eyes, so it wasn't long befoe she struck up the partnership again. By 2006, she was a regional judge and in 2007 a mentor for the Team UK competitors in Japan. In various roles, she has supported Team UK in Calgary, Sao Paulo and Kazan too and worked as a training manager for the EuroSkills division too.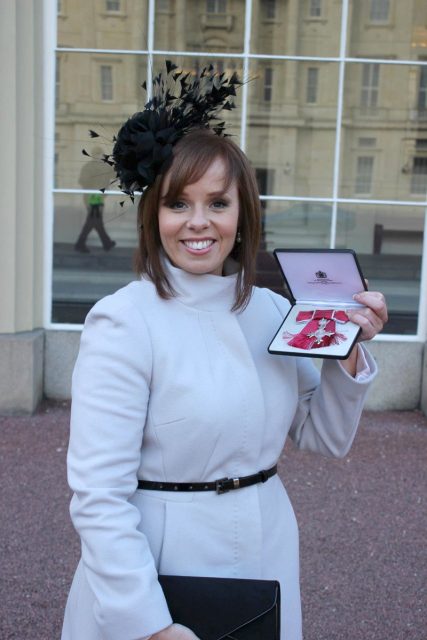 All in all, it's quite a journey for the girl from Poulton-le-Fylde with the "really lovely childhood", the butcher's daughter who in so many parallel stories ends up at university to fulfil a socially constructed notion of aspiration and success. "I don't blame that careers advisor," she tells me. "I'm just glad that I'm part of the movement that's trying to change perceptions."
The longevity of her involvement speaks volumes to the overplayed notion of the gig economy. Here too, Wrathall Bailey thinks there's a problem with perception. "For employers, I think it's about being brave enough to invest in their employees. I've seen it with my competitors. They get chosen for WorldSkills UK, and then the employer thinks 'they are going to leave me so I'm not going to invest'."
If this is indeed the case, then it's little surprise the Prime Minister's Lifetime Skills Guarantee pitch is aimed at adults who want to retrain altogether rather than those who want to get on. All well and good for a changing economy, but focusing on sideways movement and subsidising training does little to encourage employers to take responsibility or to help employees and the economy level up.
On that front too, Wrathall Bailey has been lucky. WorldSkills have demonstrated precisely the opposite approach, and one that is perfectly consistent with their aims and values.
When the letter arrived to inform her of her MBE, Wrathall Bailey thought she was opening a parking ticket. Her husband thought she was having him on. Yet so far she has led Team UK beauty therapy competitors to 4 gold medals, a silver, a medallion of excellence, two best-of-nation awards and an Albert Vidal Award. In any Olympic sport, she might even be a household name.
If WorldSkills had anything to do with it, she would be.
The prime minister's plan to "close the gap with other countries that have had the edge on us when it comes to skills and technical education" may very well depend on that kind of revolution.