The Commons' education select committee heard from expert witnesses and two sector leaders today as part of its ongoing inquiry into prison education.
The inquiry is intended to review current arrangements for learners in custody, including what barriers exist to delivering apprenticeships.
In the first of two sessions, MPs heard from NACRO's director of education and skills Lisa Capper, St Giles Trust's peer advisor network coordination manager Shereen Lawrence, and the chief executive of the Bounce Back project Julian Stanley.
The second session heard from Association of Colleges chief executive David Hughes and Association of Employment and Learning Providers chief policy officer Simon Ashworth.
Here are five key things we learned…
Prison education 'hasn't gotten better in 15 years'
Hughes, who formerly worked as a provider services director for what became the Education and Skills Funding Agency, said when he was managing offender learning contracts almost two decades ago and "the funding looked about the same" as it does now.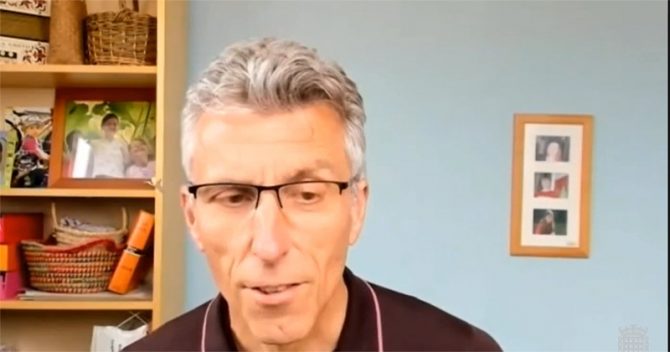 On top of the low funding, he said prison education relies on "pitiful" learning facilities and a digital estate which is "completely underinvested in".
"Ironically, because of lockdown, prisoners who've been able to get digital access in in their cells have been able to access learning more effectively than when they were expected to go to classrooms or workshop," he highlighted.
Hughes' solution was: "Let's put the funding in properly, let's give individual learning plans, let's get the settlement plans to include the educational outcome, let's fund them in the community as well as give them access to the learning loans when they come on stream, let's give them access to the level three entitlement when that kicks in."
Legislative needed to allow prisoner apprenticeships
This morning's witnesses confirmed legislation would need to be changed to allow prisoners to take apprenticeships.
Currently, prisoners cannot start apprenticeships as they are forbidden from contracts of employment.
So the legislative changes, Lisa Capper said, would be needed so "apprenticeships could be fully started within the prison environment".
Yet there was not a swell of support for such a change among the witnesses.
Capper said there were issues with funding, as "if a lot of the upfront learning is done in prison, it leaves very little funding for the community education providers to complete with that prisoner on release, in terms of placing them in the workplace.
"Apprenticeship pay is not necessarily as much as they need on release, as well. It's not always the most attractive option."
She said apprenticeships were not "necessarily the panacea" and there are "other pathways that prisoners can take" to be work-ready when they are released.
Hughes said "a lot of stability" was needed for prisoner apprenticeships, including allowing those with up to six months on their term to be in a prison near to the community they live in, with a learning plan, work experience, and preparations in place for an apprenticeship so employers will commit to them.
Should levy funding be used to upskill prisoners?
Hughes and Ashworth appeared to diverge during the session on whether unspent apprenticeship levy funds ought to be used to fund prisoners through training.
Hughes argued inmates' apprenticeships "should just be funded," as "I don't think we should get tangled up with the levy – it's too complex".
Yet Ashworth said employers are handing back millions in levy funds to the Treasury every year and have an "appetite" to transfer funds, possibly to "use it as a feeder to help potentially train up prisoners".
'No idea of the scale' of SEND needs in prison
Committee member Tom Hunt quizzed the first session's witnesses after Dame Sally Coates, author of a landmark review of prison education in 2016, told the committee in an earlier session that prisoners do not have an assessment for special educational needs when they arrive.
This, he worried, meant "we've got no idea of the scale of a problem".
Lawrence said in her experience, "there isn't an assessment," just a classroom which is not "geared" to support those with special educational needs or disabilities (SEND).
"However, if that was done very early on with everybody, we will have accurate numbers and we'll know what resources we need to buy."
Stanley said a SEND strategy implemented once an inmate arrives in prison, perhaps backed up with technology to speed up assessment, would be "fantastic".
Warnings of 'barriers' to career opportunities in women's prisons
Lawrence told the committee female prisons "tend to focus around a lot of what would, many years ago, have been women's jobs". Including sewing and hair and beauty tuition.
This was instead of "more practical" workshops, such as in construction.
Stanley objected to this exclusion, as: "Women in construction is a key thing."
His organisation, Bounce Back, finds training and employment for ex-offenders and specialises in the construction industry, so Stanley said there is a "massive range of opportunities for women in construction are all different levels".
Capper said women do face "barriers," not just in terms of the curriculum, but also "cultural issues on the outside" of prison.