The principal of Lambeth College has vowed to protect learners from an indefinite strike planned this week — but conceded industrial action during exams season was "particularly disruptive".
Mark Silverman (pictured) said he would not let the college's 15,000 learners be affected by the University College Union (UCU) demonstration and that "most classes" would still run.
Union members voted to walk out from Tuesday (June 3) and not return to classrooms until a row over new staff contracts was resolved.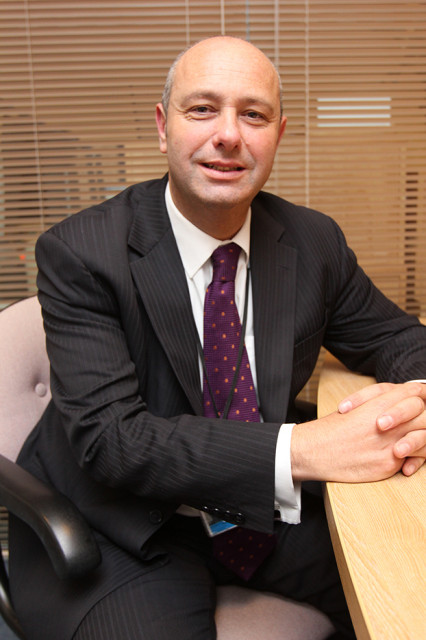 It is understood that a key sticking point is the number of days' annual leave dropping from 60 to 50.
But Mr Silverman challenged the UCU to return to the negotiating table in a last ditch attempt to avoid unrest.
"It's particularly disruptive at such a crucial time and an important time of the year," he told FE Week.
"I think it's irresponsible to take action at a time which is so crucial to them."
The ballot for strike action was supported by 89 per cent of voters —with turnout at 72 per cent.
The UCU was unable to provide the actual numbers behind the percentages, but according to Mr Silverman 115 staff members had voted for strike action.
"We have about 300 teaching staff, and most of them will continue as normal and most classes will run," he said.
A UCU spokesperson said the new contracts would leave all new staff starting from April 1, 2014, with "bigger workloads, but less sick pay and fewer holidays" and "working longer hours than all but three of London's 38 FE colleges".
However, Mr Silverman said leave entitlement remained above sector norms.
"New staff will still have 50 days annual leave, including public holidays," he said.
"The sector average is 48, many only have 35."
Current teachers have 60 days' annual leave, including public holidays, with 23 hours of contact time with students, which for new staff would rise by an hour, bringing the total working week from 35 hours to 36, he said.
"This is very much in line with what is normal in colleges," said Mr Silverman.
Mr Silverman, who came to the college two years ago after it was hit with an Ofsted grade four inspection result, said the new contracts were necessary.
"This is a college with a notice of concern around its finances. It's got to change and be efficient and fit for purpose," he said.
He added: "We are keen to resolve this — I have always said our door is open for discussions."
Una O'Brien, UCU regional official, said: "UCU members… have made it crystal clear that they will stay out for as long as it takes.
"The college has so far used every trick in the book to try and block strike action.
"It would have been better off using the time and resources to try and resolve the dispute."
The last indefinite strike at a college was in 2009 when Tower Hamlets College staff walked out over job losses and cuts to English language programmes.
The strike lasted almost a month before the college backed down.