A Basingstoke sixth form college was today expected to present a draft financial recovery plan to the Education Funding Agency (EFA) after being issued with a financial notice to improve.
Queen Mary's College (QMC) was issued with the notice on December 12, after it was assessed as "inadequate" for financial health by the EFA.
It must now present a draft financial recovery plan by today's deadline to EFA territorial director for the South Alan Parnum, including student number and monthly cashflow projections, as well as savings, expenditure, income and risk management plans.
According to the notice: "The EFA will determine when the college has made sufficient progress for the notice to be lifted. This will usually be when the college's financial health grade has improved… to at least satisfactory [by the end of 2015/2016]."
Ali Foss (pictured), principal of the 2,200-learner college, rated as good by Ofsted in May 2010, said the notice was imposed because of recent increases in her college's borrowing levels compared to its income.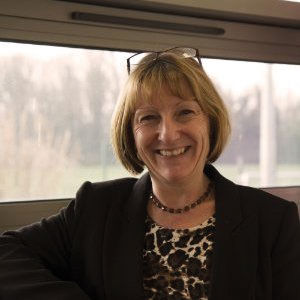 The college has borrowed £5.4m, of which £4.1m still needs to be repaid, since 1997, helping fund £29m of infrastructure projects, with the rest of the cash coming from government funding, sale of land, and the college's own cash reserves.
Among the new developments the cash went to were an English and modern languages block at £2m in 1997, a sports centre at £1.8m in 2003 and a teaching block for subjects including science and foundation learning at £13m in 2010.
Mrs Foss said that year-on-year funding had "fallen sharply" since 2010 with cuts of 12 per cent across the period. "The investments in infrastructure have allowed the college to focus its spending on teaching and learning rather than on repair and renovation," she said.
It comes with the 3,370-learner Totton College having this month launched a consultation on merger after Sixth Form College Commissioner Peter Mucklow warned it could not function alone.
In October, he inspected Hampshire college, deemed by Ofsted to require improvement in March, after concerns about a lack of improvement since it was issued with a financial notice to improve in the spring.
Formal expressions of interest should be submitted by 4pm on Friday, January 23. Full proposals must be submitted 4pm the following Friday.
Visit www.totton.ac.uk or email corporation clerk Pam Robertson — probertson@totton.ac.uk — for details.