A Midland college has been warned its internet software was sending out the "wrong message" after it blocked learners from accessing lesbian, gay, bisexual or transgender (LGBT) websites.
Henley College Coventry students who tried to view websites related to the LGBT community, such as the site for the Birmingham Pride march, have been met with a pop-up stating the sites had been blocked due to being "Gay or Lesbian or Bisexual Interest" sites.
The College's National Union of Students LGBT officer Aimee Challenor warned of fears it could lead to "homophobic bullying," while gay rights group Stonewall said young people were potentially being stopped from "accessing vital support and advice".
The college said the block was caused by automatic settings on the software, and the wording in the pop-up was "definitely not the college's".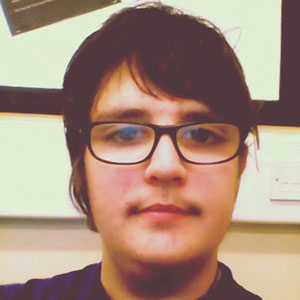 However, Ms Challenor, a 17-year-old creative digital media production student, said the response "wasn't good enough".
"By installing that software, the college has a responsibility to ensure it complies with equality legislation and guidelines," she said.
"I echo the concerns of other students who have said that by blocking sites for simply having LGBT content it puts the wrong message out to students who are either LGBT or who are questioning their sexuality or gender identity.
"It basically says we should hide it and be ashamed, which we shouldn't. There are also fears that this could lead to a rise in homophobic bullying within the college."
Stonewall senior policy and campaigns officer Hannah Kibirige said: "Blocking access to websites with LGBT content not only sends a negative message to students, but could prevent LGBT young people from accessing vital support and advice.
"We know that many colleges are inadvertently blocking sites by using 'catch-all' internet filters.
"Every college should check their filters regularly, encourage students to report blocked sites and report any issues to their service provider."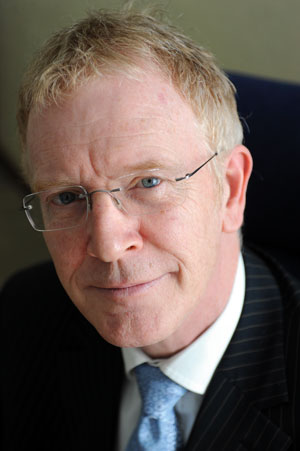 Henley College Coventry principal Ray Goy said: "The issue arose after the college changed its content-filtering software which, unfortunately, filtered out LGBT content.
"This then generated an automated message denying access to the site being requested. Henley College Coventry is proud of its record of tolerance and celebration of diversity and would never set out to offend anybody or set itself up as a moral arbiter on issues of sexual orientation; indeed, we proactively challenge all forms of discrimination, and have a longstanding LGBT group, Henley's Rainbows, at the college."
He added the LGBT site block was removed "within 20 minutes of being brought to our attention by a student".
However, Ms Challenor said many sites — such as Birmingham LGBT centre and London Pride — were still being blocked by the filter system for "uncategorised" reasons.
She said she was "pleased that it's not the college being homophobic".
"My message to other colleges would be to tell them to make sure their software meets the law as well, to make sure this isn't repeated," said Ms Challenor.
Mr Goy said ongoing website blocks of LGBT sites were caused by the software's interpretation of the website, not necessarily because of the college itself.
"Not all sites — and particularly many of the smaller ones — are 'categorised' within the content-filtering software," he said.
"As a matter of safeguarding, we block such uncategorised sites as we have no idea what material they might contain."
But, he said: "These sites can be unblocked by request as were the LBGT sites."