City and Islington College principal and chair of the Commission on Adult Vocational Teaching and Learning (Cavtl) Frank McLoughlin has been given a knighthood in the Queen's 2015 Birthday honours list.
He leads a pack of more than 20 honours bound for people either working in or related to FE and skills that includes four other principals, three managing directors, a governor and even a prison bricklaying tutor (see below for full FE and skills list).
Mr McLoughlin's award comes as official recognition for his services to FE having been City and Islington College principal since July 2002. He has more than 30 years of experience of the sector after joining as a part-time lecturer in 1980.
In 2012 he was appointed Cavtl chair by then-Skills Minister John Hayes, who said: "It is great news that Frank McLoughlin has agreed to chair this commission. His wealth of experience in delivering further education and skills in a challenging inner-city environment gives him the right credentials to lead work which will shape the future of teaching and learning for adults in England."
Cavtl's findings, taken on by the Education and Training Foundation, were published in March 2013 and included proposals for a national centre for a National Vocational Education and Training (VET) Centre to champion research and development of vocational pedagogy and develop a regional network of centres to showcase excellent vocational teaching and learning.
Mr McLoughlin said: "I am absolutely delighted that my contribution to further education has been acknowledged in this way. Receiving this honour is, most importantly, further recognition of the work City and Islington College undertakes to enable young people and adults to learn, thrive and succeed.
"Over its 22-year history, the college has transformed thousands of lives by creating fantastic opportunities for FE in London.
"I have been principal for 13 of those 22 years and I couldn't be more proud of our staff and our students.
"I believe the honour also recognises the wider impact of Cavtl, which I chaired in 2013, and the critical importance of the FE  sector as a whole."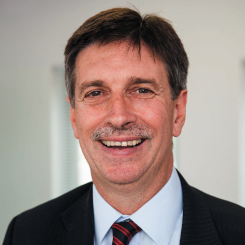 Next in the list were four CBEs, one of which is heading for Leeds City College principal Peter Roberts (pictured right) for services to FE.
"Having worked in education for 37 years and in the FE sector for 32 years, I am both delighted and humbled to be recognised in the Queen's Birthday Honours List," he said.
"It is only fitting that I pay tribute and dedicate this award to all those who have helped, guided  and supported me along the way. In particular, this includes my family, friends and all colleagues in the sector  with whom  it has been a privilege to work over this period of time.
"On a personal level I genuinely am honoured and the news is very timely given that I am planning to retire at the end of the summer."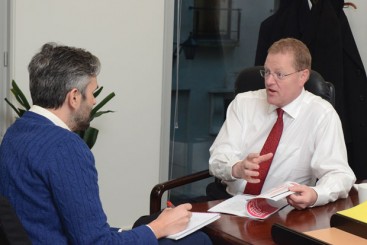 BAE group managing director Nigel Whitehead, whose 2013 review recommended around 95 per cent of the adult vocational market's 19,000-plus qualifications could be axed under radical proposals to "de-clutter the system," is a further CBE recipient.
Another sector-related CBE is going north of the border, to Dundee and Angus College principal Christina Potter (pictured below left) for services to education.
She has been the college principal for two years having previously been principal of Dundee College (before merger) for six years and principal of Elmwood College, in Fife, for a decade before that.
She told FE Week: "I'm stunned. It's very special.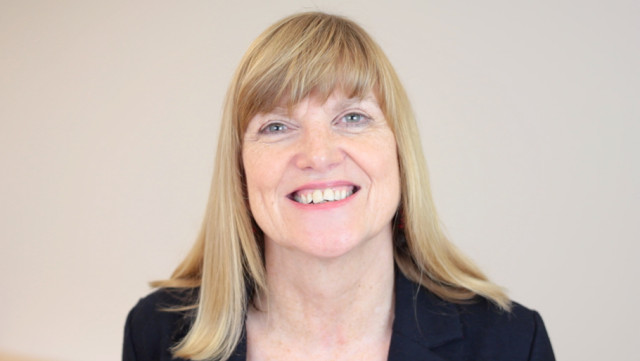 "They tell you a few weeks before it's announced to make sure you aren't going to turn it down, then you have to keep it a secret until the official announcements.
"My husband is the only one who knew because he opened the letter."
When asked why she thought she had been awarded, she said: "I suppose, I'm the longest serving principal in Scotland [taking into account her three consecutive principal posts]. I'm stepping down at the end of July and this will be a perfect retirement present.
"I've enjoyed every single minute of my time in education because colleges can really make a difference to people's lives."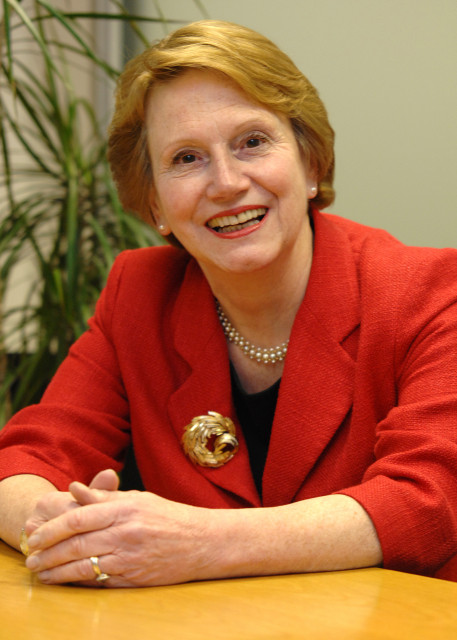 There were nine OBEs heading FE and skills' way, with Judy Lowe's services to the construction industry, particularly women in construction, earning her the honour.
The former Construction Industry Training Board (CITB) deputy chair (pictured left) told FE Week: "It's all becoming real now. Part of you thinks 'did I send the acceptance letter to the right person'.
"It's for work I have done over the years to enhance the role of women in construction. In 1996 I became the first woman to join the board of a construction company, Mott MacDonald.
"One of  my roles since leaving CITB is that I'm chair designate of the West Midlands Construction University Technical College, and we have had 15 per cent female recruitment, which is wonderful when you think the coalface average is 1.5 per cent.
"Young people are seeing construction for what it is now, not what it was 20 years ago."
And Shelagh Legrave (pictured below right) saw her leadership of Chichester College to Ofsted outstanding marked with an OBE for services to FE.
The 14,500-learner college, previously rated as good, achieved the top grading in all headline fields in April last year.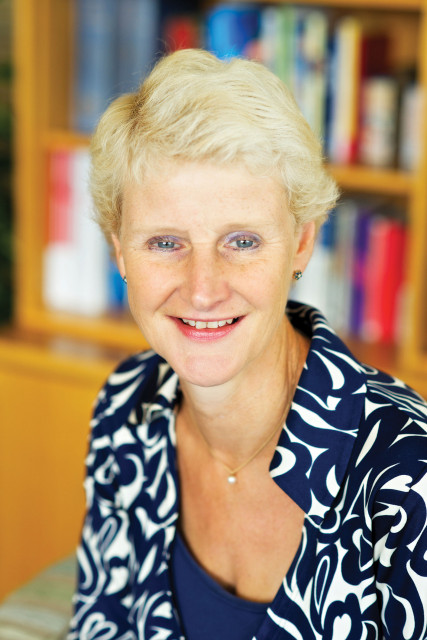 Inspectors praised staff for putting learners "at the heart of all college activity".
She said: "I am absolutely thrilled and honoured to be receiving an OBE. It is, however, testament to the great staff and students of Chichester who have made this possible."
Croydon College head of student life Di Layzelle (pictured below left) was one of six FE and skills MBE recipients,  and was recognised for her service to FE. Her first job in education was as a school PE teacher, before she moved to Croydon College to help with the development of a vocational sports course.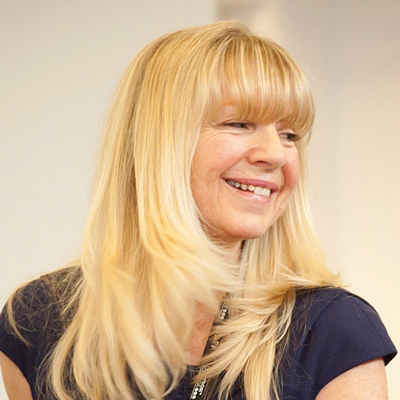 She has worked tirelessly at the college for over a quarter of a century in various roles and is now head of student life. She has forged strong partnerships with UNICEF, steering the college to become the only Rights Respecting College in the UK and also forged links with a number of other charities, agencies and partners. Through this she has steered students and the college to engage in, and support, many significant causes to the benefit of Croydon and its community.
Croydon College became the first FE institution to receive the Queen's Award for Voluntary Service last year after learners collectively clocked up 18,000 hours of voluntary work in one academic year. She has continued to build upon this success with learners now reaching a total of over 24,000 hours of volunteering which have been delivered across a wide range of projects and with over 2,500 beneficiaries. Her efforts were further covered by FE Week in this profile article last year.
"I couldn't believe it. I am sitting here with a big Cheshire Cat grin — it's ridiculous," said Ms Layzelle of her MBE.
"It's fantastic for the college because I think it shows the true value they place on student engagement and this is really about helping students aspire and achieve what they might never have dreamed they could.
"This is phenomenal for FE but also for the college because I genuinely believe the work we do is unique.
"When you're nominated for these things it demonstrates the true value of the work  we do, and my work is with young people who are perhaps on their last chance."
 Frances Wadsworth, Croydon College principal, said: "Di Layzelle is truly remarkable and a worthy recipient of this tremendous honour. Her endless enthusiasm and complete dedication is awe inspiring.
"On behalf of all of the staff, students and governors I congratulate her and thank her for all of the work that she has done for Croydon College students. She is a wonderful example to us all".
The FE and skills-related list of Queen's 2015 Birthday honours awards
Knighthood
Frank McLoughlin, principal, City and Islington College and chair of the Commission on Adult Vocational Teaching and Learning (Cavtl) — for services to FE
CBE
Dr Heather McGregor — for services to business, especially employment skills and diversity in the workplace
Christina Potter, principal, Dundee and Angus College — for services to education
Peter Roberts, principal, Leeds City College — for services to FE
Nigel Whitehead, group managing director programmes and support, BAE Systems and UK Commission for Employment and Skills (UKCES) commissioner — for services to vocational education and skills
OBE
Sharon Jane Allen, chief executive, Skills for Care — for services to social care, homeless people and housing
Judy Susan Baker — for services to the development of cyber skills
Lesley Davies, vice president for quality, standards and research at Pearson, trustee of crime reduction charity Nacro and the Cadet Vocational Qualification Organisation (CVQO) — for services to Education.
Desmond Paul Lambert, principal, Plumpton College — for services to land-based education and young people
Shelagh Legrave, principal and chief executive, Chichester College — for services to FE
Judy Lowe, former deputy chair, Construction Industry Training Board (CITB) — for services to the construction industry, particularly women in construction
Vincent Samuel Middleton, chair and managing director, Newburgh Engineering Ltd — for services to advanced manufacturing skills training
Roslyn Louise Morpeth, chief executive, National Extension College — for services to FE
Emer Marie Murnaghan, head of business improvement, Graham Construction — for services to the civil engineering profession and FE in Northern Ireland
Michael Jarvis Smith, chief executive, Gen2 Training Ltd — for services to skills training and voluntary service to the community in Cumbria
MBE
Alexander Campbell Denholm, governor, East Riding College — for services to FE
Andrew John Dennis, brick instructor in prisons, Manchester College — for services to prison education and skills
Colin William Hagan, managing director, Riverpark Training and Development — for services to vocational skills
Kathleen Rebecca Harker, basic skills development manager, Ministry of Defence — for services to Army education
Di Layzelle, head of student life, Croydon College — for services to FE
Eric McLean MacIntyre, lately higher education manager, Loughborough College — for services to higher education
British Empire Medal
Carole Ann Garrett, director, Profit Optimiser — for services to enterprise and skills in Burnley