The new interim principal of troubled City College Coventry said lessons would be learned from its second inadequate Ofsted rating in less than three years — but insisted it didn't "feel or look like a failing college".
Dr Elaine McMahon was drafted in from January 4 as an interim replacement for Steve Logan, who had spent just 18 months as principal. He arrived just as the college was graded as 'requires improvement' — having received a disastrous grade four result the previous year that resulted in the departure of the then-principal Paul Taylor.
John Hogg was subsequently appointed interim principal to turn around college fortunes in July 2013, and Dr McMahon (pictured) now faces the same task.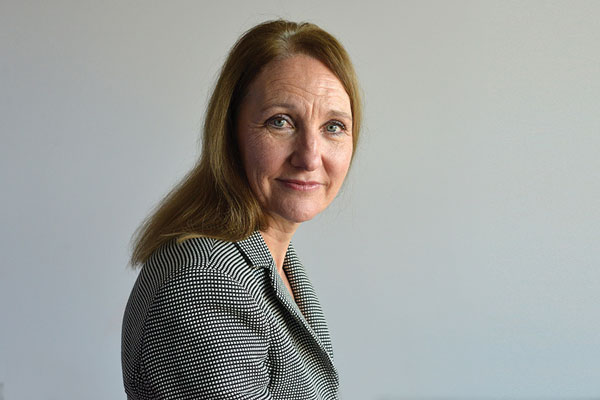 She faces 'inadequate' ratings for effectiveness of leadership and management, quality of teaching, learning and assessment, personal development, behaviour and welfare, outcomes for learners, 16 to 19 study programmes, and apprenticeships.
The report on the college, which was allocated £4.8m by the Skills Funding Agency for 2015/16 as of August, said that "much teaching is inadequate, too few learners complete their qualification successfully and too few current learners make good progress in their learning", although it recognised that the leadership team had "secured successfully college finances".
But Dr McMahon told FE Week: "When I walked in my first impression was that this doesn't feel or look like a failing college."
However, she added: "We acknowledge the findings of the Ofsted report and will most certainly learn from it. To do so, we'll need to work hard to help ourselves, but there are many reasons to be optimistic."
Such optimism will come in the face of inspectors' comments that "performance management of managers and staff is weak and has not raised the quality of provision to good across much of the college's work."
They added: "Managers continue to overgrade the quality of teaching, learning and assessment, and do not use a wide enough range of measures to judge fully and reliably the quality of learning".
Dr McMahon, who introduced herself to students in the college's main foyer at 8:30am on Wednesday (January 6) and had spent the previous two days meeting with staff, said: "Importantly, our courses match the needs of local business in a city that is seeing high levels of investment and growth.
"Our facilities can support excellent learning and I've already met many staff who are experts in their fields and passionate about student outcomes. These are the people who can lead the changes we need to see and I look forward to working with them in the coming months."
Dr McMahon led Hull College for nearly nine years until early 2013, during which time it received an 'outstanding' rating by Ofsted. She subsequently had stints as interim principal at Harlow College, Ealing, Hammersmith and West London College and Edinburgh College.