The Greater London Authority is planning to provide free English for speakers of other languages (ESOL) courses up to the level required for British citizenship.
As part of a new consultation on its Skills for Londoners Framework, which was launched today and outlines how the GLA intends to spend its adult education budget (AEB) from 2020/21, there is a proposal to fully-fund ESOL provision up to entry level 3 from that year.
The GLA is due to take control of London's £306 million adult education budget from the Education and Skills Funding Agency on August 1, 2019. In that year, London's Mayor will conduct a review into the quality and delivery of ESOL provision in the capital before offering the free courses.
"ESOL is a vital part of the Mayor's social inclusion strategy"
According to today's consultation document, over 50 per cent of the country's ESOL provision takes place in the capital, but around 210,000 working age adults in London report that they "cannot speak English very well".
It said the government has "reduced funding for ESOL by 60 per cent over the last decade," which has had a "devastating effect on provision in London".
The GLA added that by creating an entitlement for ESOL to entry level 3 shows that London is "open to talent and will support Londoners to get the skills they need to succeed".
The authority told FE Week that the cost of the proposal is "currently being finalised" but confirmed it will be paid for through its devolved AEB.
"The Mayor believes all Londoners should be able to participate fully in London's dynamic economy and integrate in their local communities," a spokesperson for the Mayor of London said.
"Good English language skills are a crucial part of this, and these ESOL proposals, which are currently being consulted on, will help Londoners reach the level of proficiency necessary for British citizenship."
Mary Vine-Morris, area director for London at the Association of Colleges, said: "ESOL is a vital part of the Mayor's social inclusion strategy for London so the plans to prioritise this important provision are welcome.
"Colleges are the largest provider of ESOL classes in England, with 96,000 post-16 students enrolled on ESOL programmes. As such, they will be pivotal to successful delivery and therefore central to any planning."
The Association of Employment and Learning Providers chief policy officer Simon Ashworth said: "One of the advantages of devolved AEB is the flexibility to respond to local priorities such as ESOL in the capital.
"We are therefore happy to support the mayor's priorities while at the same time hoping the GLA moves forward on its aim to tie these courses to measurable outcomes."
The ESOL proposal follows an announcement in June last year that revealed the GLA plans to fully-fund training for adults in the capital earning under the London living wage, currently set at £20,572.50, from 2019/20.
This move alone is expected to enable 40,000 more Londoners to access ESOL provision, according to today's consultation document.
It also explained how the Mayor of London Sadiq Khan is investing an additional £4.5 million in the capital's ESOL sector, by using the European Social Fund to fill gaps in provision for those with the lowest level of literacy, and helping ESOL practitioners to develop their teaching skills.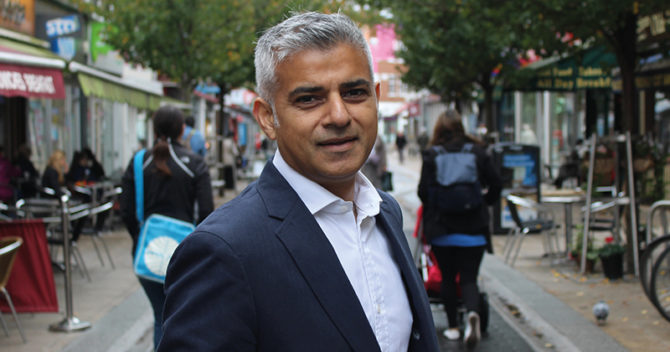 The mayor is also running ESOL "Plus pilots", where the GLA is inviting employers and providers to bid for funding to improve ESOL provision for employers and learners with childcare responsibilities.
Central funding for ESOL has yo-yoed over the past decade.
Up until August 2007, ESOL courses were free due to a system of automatic fee remission. This was then scrapped and fees were introduced for the programmes.
Under current rules, the ESFA only fully-funds ESOL learning delivered in the classroom up to level 2 for eligible learners aged 19 and over who are unemployed and in receipt of certain means-tested benefits.
All other classroom-based adult ESOL learning is co-funded by the ESFA, meaning that the ESFA pays half of the course costs and the provider may pass on the remainder to the learner.
The 2016 Casey Review into social integration found funding for ESOL courses had been slashed by 50 per cent between 2008 and 2015.
In March 2018, the government said it would develop a new national strategy to teach ESOL, which is aimed at improving integration.
The GLA's consultation will close at 10am on Monday 20 May 2019.