The planned new name for the merged National Institute of Adult Continuing Education (Niace) and the Centre for Social Inclusion (Inclusion) has been revealed to FE Week.
Niace chief executive David Hughes (pictured above) said this morning that the name his team had decided on was the Learning and Work Institute, although it still has to be approved by members.
He said: "We are a membership organisation, so our members are the ones who decide on constitutional matters such as a name change.
"Our annual general meeting will be at CityLit, in London, on November 4 and a vote will take place on the proposed new name, which is the Learning and Work Institute."
It was confirmed in July, as reported in FE Week, that Niace, based in Leicester which employed 65 people at the time, and Inclusion, based in London which employed 20 people, would be progressing from their previous "strategic alliance" to a full merger.
When asked why the word 'adult' had been dropped from the new name, Mr Hughes said: "The issue with adult is that it has been associated, particularly in recent times, with education and training of people over 25.
"However, we do a lot of work with young people as well, for example 16 to 21 year-olds on trainineeships and apprenticeships. It was felt the new name would sit more comfortably with what we do."
He also reflected on the inclusion of the word 'work' in the proposed new name, which could be viewed as a departure considering the traditional emphasis Niace has placed on education for older workers.
Mr Hughes, who is set to become chief executive of the joint organisation, said: "We have always been interested in skills and training, for example through apprenticeships, and the new name will make that clear."
He added: "We spent the summer consulting with members and stakeholders over what direction the organisation should now be taking and want to stress that we won't lose touch with the historic work of Niace in supporting adult education for everybody throughout their lives and for campaigning for the wider benefits of lifelong learning.
"We just feel that the new name will better reflect the range of work we do now."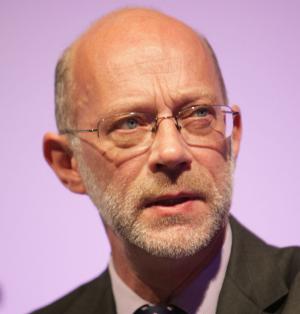 Dave Simmonds OBE (pictured right), chief executive of the Centre for Economic & Social Inclusion, said: "We've been working positively with Niace to make the merger a reality.
"Our aim is to create an organisation that speaks for everyone who needs learning and employment opportunities. This is what our proposed new name says, simply and clearly."