More than 200 passionate supporters of lifelong learning packed-out the official launch of FE Week's #SaveOurAdultEducation campaign in the Houses of Parliament today.
The event saw powerful speeches from influential politicians, including apprenticeships and skills minister Robert Halfon, and FE sector leaders.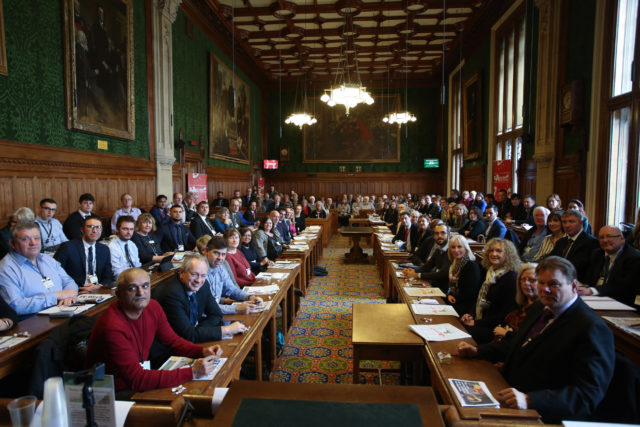 #SaveOurAdultEducation is demanding three things from the government.
First of these is that advanced learning loans debt should be written off, where blameless adult learners have been left unable to complete their courses if their training provider goes bust.
It comes after FE Week reported last month revealed that the Skills Funding Agency was investigating the demise of John Frank Training.
The provider went into liquidation on November 30, leaving no assets, despite recording a profit of £1.3 million in the first half of 2016.
The collapse meant that hundreds of students who had taken out FE loans to train with the London-based provider were left with hefty debts but no course.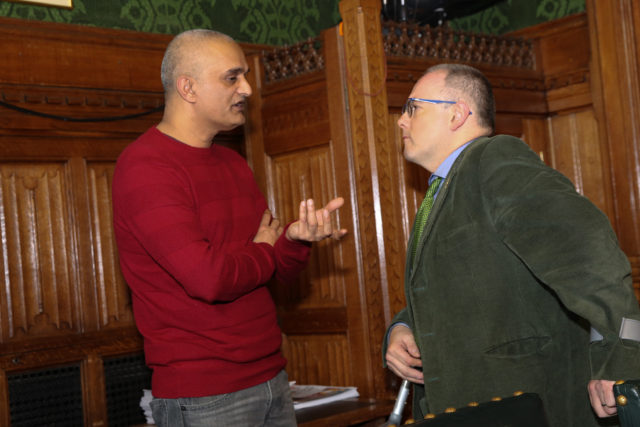 One of these, Asim Shaheen, 49, who was unable to complete a level three hospitality and catering course which he had funded with a loan for over £8,000, confronted Mr Halfon about this just before the event started this afternoon.
Mr Halfon told him: "I will talk to the SFA about your particular case, I know they are doing everything they can on this."
Asim, who later addressed the full room asking "how can they not have had a contingency plan in place for this?", then requested that the minister should look into the wider issue for all learners affected. The minister agreed.
Mr Marsden referenced the issue of student loans left with unwarranted debts in his speech, saying: "The numbers are really mounting up. Action must be taken to help them."
The campaign is also calling on the government to consult on a proper adult education strategy, one that does not disappear under the political weight of apprenticeships and devolution.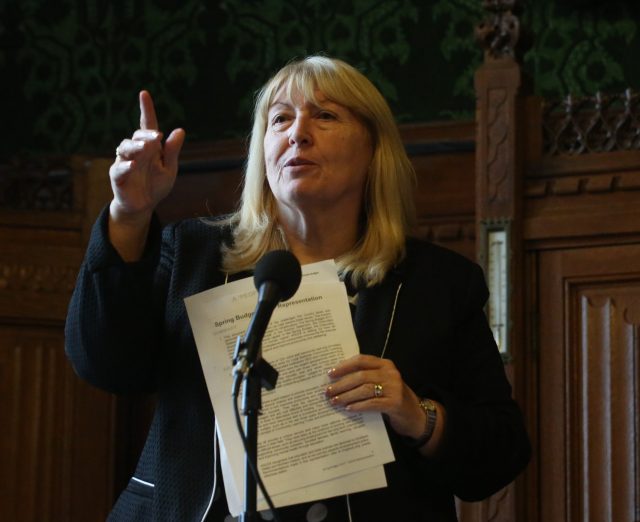 Ms Pember said in her speech today: "It's really wrong now that we don't as a society understand the benefits of adult education.
"We know as educators that it works. It improves not just productivity, it helps to improve health. If you put people onto adult education classes instead of putting them on anti-depressants, its saves the government money for example.
"We need a proper cross-government adult education strategy that lasts 20 years."
Her words were echoed by Ruth Spellman, chief executive of the Workers' Educational Association, who said in her speech: "Adult education is so important. The government needs to understand it is something that benefits the vast majority of the population."
The third demand of the campaign is for the introduction of FE maintenance grant loans for adult learners, which would make retraining possible for many more older people, by helping cover their living costs while studying, something that is already available to mature students in higher education.
FE Week revealed before Christmas that the Department for Education had indefinitely delayed a decision on whether to extend maintenance loans to FE.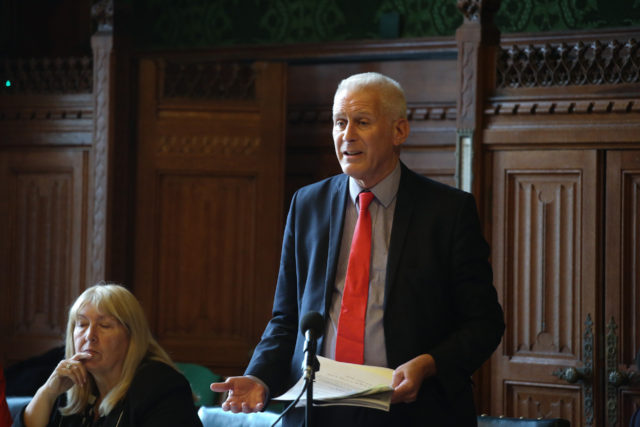 Mr Marsden told those at today's event: "Extending maintenance loans to FE would be of key importance to achieving parity of esteem with higher education."
David Lammy, an MP who was minister for skills in 2007 and 2008, and who has recently called for a return to widespread "night schools", also spoke at the #SaveOurAdultEducation launch.
According to government figures, there are around 1.5 million fewer adults aged 19 or over participating in FE, than there were during Mr Lammy's stint as minister, when the figure stood at 3.75 million.
He also led an adjournment debate in the House of Commons this afternoon on the future of adult education.
He conceded today: "Successive government have failed to get adult education where it needs to be.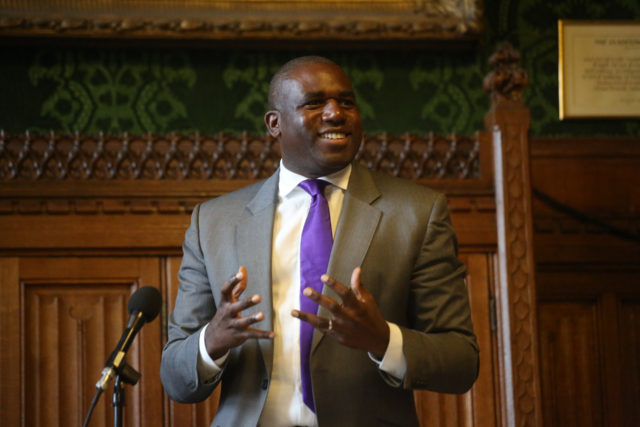 "Many people across the country in their 30s and 40s can't afford to leave their job and go to university. They need to retrain through adult education."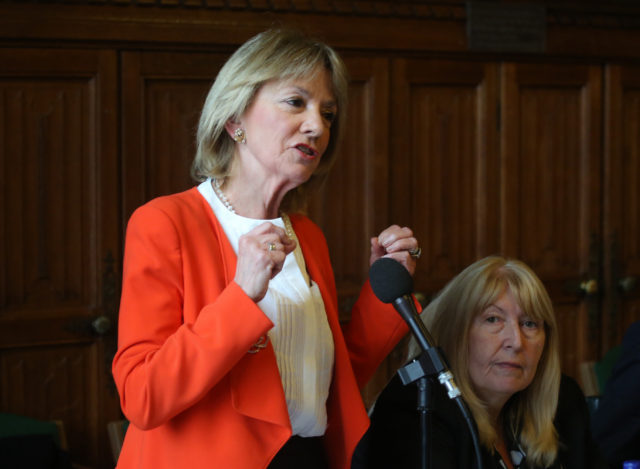 He claimed Mr Halfon had previously played a "trick" by implying spending on adult education was in a healthy state, because that would also entail including apprenticeships funding in the calculations – which often aren't relevant to older people.
Mr Halfon denies this and told guests at the campaign launch that the government's industrial strategy, released on January 23, which committed to exploring "ambitious new approaches to encouraging lifelong learning", showed he supported their aims.
FE Week editor Nick Linford spoke of his pride in the "fantastic turnout" today.
He said: "The government has been too quiet for too long on adult education. I really hope our campaign will make a big difference."