Thousands of adult education courses across England and funded from the new National Skills Fund will not be inspected by Ofsted, the government has admitted.
FE Week can reveal that Department for Education sees no need for Ofsted inspections for skills bootcamps – a £38 million programme of courses targeting 25,000 unemployed and employed adults, being rolled out later this year.
Instead, a spokesperson said it would be up to providers bidding for the scheme to provide "evidence" that training will be high quality, that it meets in-demand skill needs, and that they have their own "strong" quality assurance and continuous improvement processes in place – all of which "will be key to bids being successful".
"Potential suppliers can provide that reassurance through qualifications which are already subject to external regulation by Ofqual, programmes of learning assessed using RARPA (Recognising and Recording Progress and Achievement), SFIA (Skills Framework for the Information Age) or other recognised quality assurance process, or are based on industry and/or apprenticeship standards," they added.
A day prior to the DfE's response, Ofsted told FE Week its role in quality assuring skills bootcamps was "subject to ongoing discussions" with the Department for Education – so it appears the watchdog has now been snubbed.
The DfE claimed that it was not uncommon for new schemes to not be part of Ofsted oversight at the start but can "come on stream further down the line".
During previous trials of bootcamps, which are funded by the taxpayer, provision has been delivered by commercial firms that are not subject to any other Ofsted oversight, as well as publicly funded private providers and colleges.
Having colleges and independent training providers inspected for some provision, for instance, apprenticeships, while allowing them to evade it for the bootcamps, could lead to a situation similar to the one in which Ofsted was not allowed to inspect apprenticeships at levels 6 and 7.
Chief inspector Amanda Spielman explained this to FE Week in March 2019, saying that because inspectors were not allowed to inspect higher apprenticeships and the Office for Students could only review apprenticeships if they had a degree element, some providers were going "completely unscrutinised".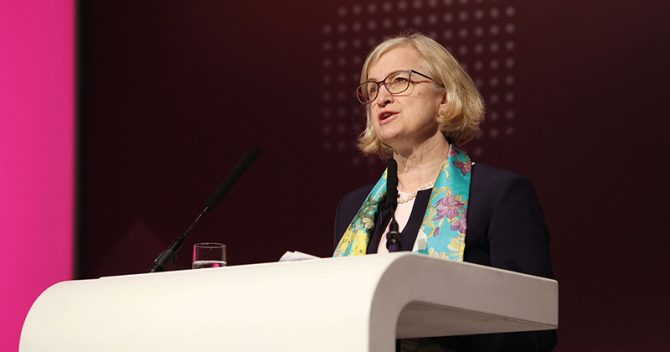 It also meant that when inspectors called at a large accountancy firm, which allegedly had "repackaged" a graduate training scheme as apprenticeships at level 4 and level 7, inspectors could "look at only one piece of this graduate traineeship programme", the level 4 courses, "which made for an extraordinarily artificial conversation".
After Phillip Augar's landmark review of post-18 education recommended Ofsted be allowed to inspect all apprenticeships, the government confirmed last September that the responsibility would be handed to the watchdog from this coming April.
The national bootcamps tender, launched last week, has been split into two lots, each worth £18 million and for delivery from the summer when the National Skills Fund is due to roll out.
The first lot is for digital skills bootcamps in the nine geographical regions of England to "meet the skills shortage vacancy needs of local areas", starting this April.
The second will award "a number" of contracts for bootcamps in sectors such as electro-technical, nuclear or green energy, but also for digital skills, at a local or national level, based on "evidenced demand".
Payments to supplier will be on a per-learner basis and drawn out across a number of milestones: when a learner starts the bootcamp; when the learner achieves a required standard; and whether the learner progresses into a new job in six months, a new role if they are employed already, or a new opportunity if they are self-employed.
Both will last for one year, with the possibility of a one-year extension for lot one and two one-year extensions for lot two.
The DfE is aiming for 25,000 people to take part in the bootcamps over the next year, which are open to people aged 19 and over seeking work, looking to change careers, or already in work looking to retrain. Each programme offers "sector-specific skills", can last up to 16 weeks and include a guaranteed job interview for those seeking employment.
The department said it anticipates that at least 75 per cent of all trainees will "move into a new job or role within six months of completing training".
Potential suppliers have until February 12 to submit tender bids.